With many industry leaders concerned about the potential state of the economy going further into the year, dealerships need to find ways to secure their success now before further economic threats arise. 
While traditionally, the automotive industry is among the hardest hit when the economy becomes unstable parts sales tend to endure. 
This is largely because when the economy is unstable, consumers try to hold onto their money and not make any large purchases. This means they do not buy cars but instead hold onto the ones they have, opting to maintain and repair them.
Today, circumstances are a bit different for the dealership and its consumers. If a recession were to hit, dealers would realize that vehicle sales alone may not be enough to keep them afloat. With the average price of cars higher than ever and rising interest, consumers are already having difficulty making such a large purchase.
Automotive dealers must plan ahead and seek steady growth opportunities to keep their businesses running smoothly should a recession hit. Here are five strategies to implement at the dealership to secure your dealership's sales even during economic hardships.
Diversify Sales Channels
Focusing all your efforts on one revenue stream isn't an effective sales strategy. Today's retailers sell across multiple selling channels to maximize their revenue potential, so your dealership needs to do the same. 
Given the high vehicle prices and interest rates, purchasing a new vehicle has become a challenge for many consumers; if a recession hits, this challenge will only intensify. However, one thing these consumers can still buy from you – something they'll need more of – is replacement parts.
Sell Online to Parts Buyers 
The best ways to reach these customers are through a dedicated parts web store and online marketplaces like Amazon and eBay. When a replacement part is needed to keep a vehicle running, most DIY-ers begin their search online.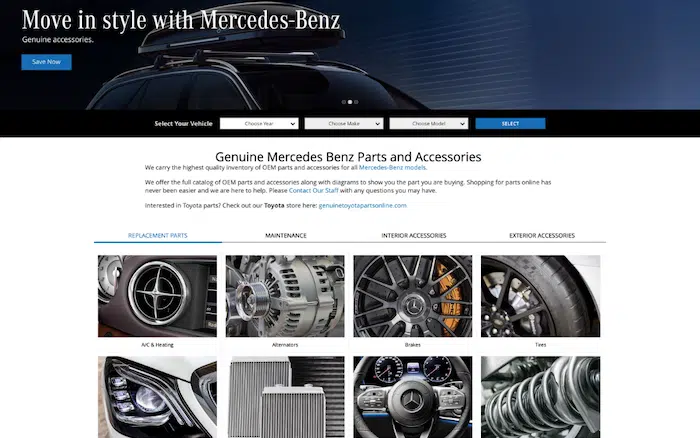 By diversifying your sales channels and taking your business online, you can reach a broader base of parts shoppers looking to repair their vehicles. Without an intuitive, user-friendly website that allows customers to find and purchase auto parts quickly, dealers risk losing customers to competitors. To combat this, dealers need to invest in a robust eCommerce strategy for the parts department.
They can do this by:
Utilizing a user-friendly eCommerce platform and establishing a web store.

Optimizing your parts web store for search engine visibility.

Engaging with customers through social media, email, and direct email.
Expand (B2B) Sales
Taking your business online is an effective direct-to-consumer (D2C) sales strategy. However, your dealership isn't solely a D2C business model. The most successful dealers focus on developing an effective business-to-business (B2B) customer base.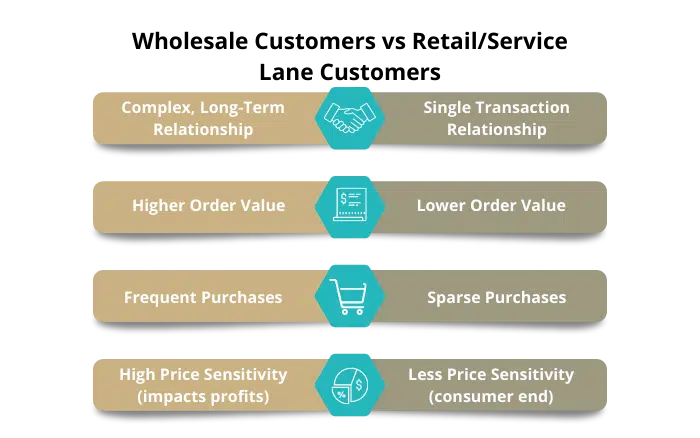 With the average age of vehicles on the road today being 12.5 years and increasing, these vehicles are more often taken to local repair shops than to dealerships. While selling parts online can help capture business from these customers, many of them will still go to a repair shop. But this doesn't mean you have to lose business from that customer, as those repair shops also need parts to make their repairs.
Expanding your B2B relationships with wholesale customers gives you key advantages. It helps you secure a more consistent revenue stream. It increases your visibility within your local area and helps your dealership build brand credibility. All of which can help contribute to your sales goals.
What areas should your parts department focus on when developing quality relationships with wholesale customers?
Form strategic partnerships with local repair shops and garages. Choose ones in your area that have the best reputation. 

Offer volume discounts and incentives for recurring customers. This helps incentivize them to become repeat customers and improve retention rates. 

Implement a dedicated B2B sales team. Your parts department might have more daily interaction with D2C customers. Still, developing sales tactics specifically for B2B customers is important. This helps lend more credibility to your dealership. 

Implement the RevolutionParts plugin on your dealership website to make it easy for your wholesale customers to get a quote, check availability, and order the parts they need.
Enhance Your Customer Experience
It pays to know how your customers engage with your dealership in-store and online. If customers aren't leaving with a positive buying experience, they won't return to your dealership. 
Enhancing your customer experience depends on a few key factors: reliable customer data, effective customer retention programs, and a keen eye for market trends.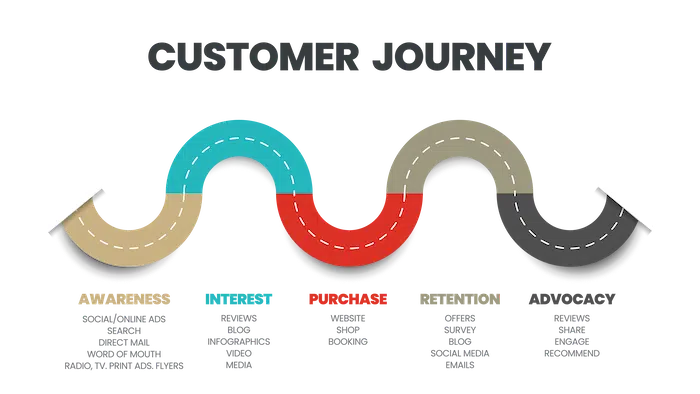 What strategies should you implement or revise to reflect these factors?
Offer Customized Promotions and Discounts
Provide targeted promotional offers based on customer data. If you have a large customer base that spends a certain amount of money on trending parts, tailor your sales strategies to meet the demands of those customers. An example of this could be to offer them a 35% discount on their next parts order over $60. This will help you determine what offers resonate best with your customers. 
Create loyalty programs to encourage repeat business. Customer loyalty programs are aimed at nurturing customers into repeat buyers. Offering the right incentives within a loyalty program is key to increasing customer retention. Get feedback from your customers on what offers speak to them. 
Offer financing options for more expensive parts. This has become especially popular within the online retail market.
Offering payment plans for more expensive parts can drive more business than you think. Certain online payment platforms (i.e., PayPal) offer integrations with businesses that allow customers to pay in smaller installments over a certain period of time. It helps them budget more effectively and saves them money over time.
Improve Inventory Management and Cost Control
To be able to grow or maintain your dealership's business during a recession, you need to have enough products to sell. Managing your parts inventory is crucial to staying competitive even during an economic downturn.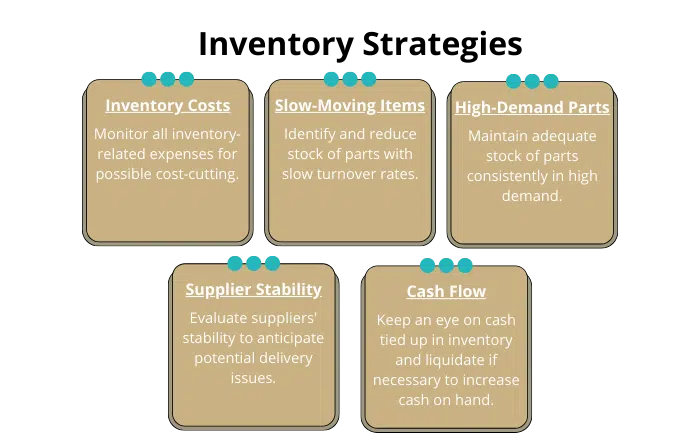 Optimize Inventory Levels
To effectively manage your inventory, your processes need to be effective. Ensure that your current inventory is being cataloged and tagged correctly. Missing, inaccurate, and other information errors can often fly under the radar. Double and triple-check your current inventory before you consider putting in a parts order request. 
Regularly review and adjust stock levels based on demand. You can do this by using your system data analytics to forecast what parts have the highest demand based on your current customer base. From there, you can forecast future sales trends and stock up on parts with a quick sales turnaround. This will help you reduce obsolescence that may further tie up cash and lead to overhead costs behind the parts counter.
Reduce Costs Through Strategic Purchasing
Overhead costs on parts orders are one of the biggest problems in the parts department. Bulk orders of parts that don't sell quickly or don't sell at all tie up cash that could be used elsewhere. To combat this problem, dealers need to utilize a few key strategies.
Negotiate with suppliers for better prices and payment terms. The right supplier source can be the best option for the dealership. They can get you discounted prices on parts orders, solidify payment options, and more. If you find a supplier you like that's a bit outside of your budget, negotiate with them to get the best deal for your business. 
Explore alternative suppliers to minimize supply chain disruptions. With a large concentration of competitors in your market, sometimes going to the tried-and-true auto parts suppliers isn't an option. Look for alternative suppliers within and outside of your area to see where you can get the best deal for the same standard. 
Successful businesses make adjustments where they need to maintain a steady supply.
Monitor and Adapt to Market Changes
Whenever a major economic change occurs, the retail market adapts to meet shifts in buyer behavior, regulatory requirements, and consumer values. Staying up-to-date on market changes is essential to maintaining your dealership's sales growth.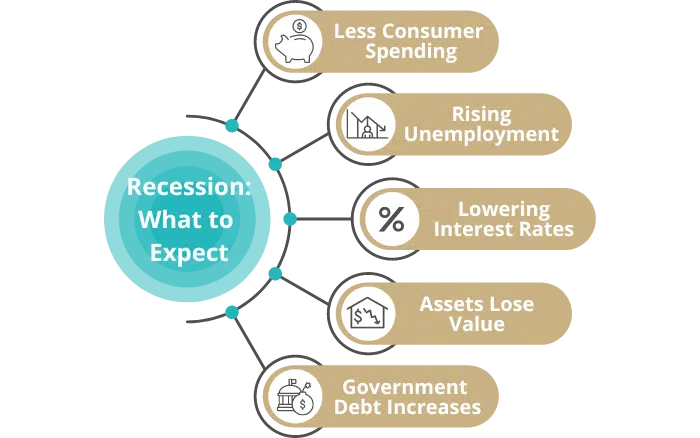 Stay informed on industry trends and economic indicators.
Where is the market shifting? How are consumers getting to eCommerce platforms? What content tactics are they engaging with the most? Understanding this data can help you better tailor your strategies to acquire and nurture customers of varying types. 
Regularly review sales performance and adjust strategies accordingly. What are the successful aspects of your current sales strategy? Where can you make improvements? Once you identify the weak links, you can better identify where your strategy falls short in delivering on those areas.
Maintain flexibility and adapt to changing market conditions. Change your business model where you can to maintain momentum as the market changes. Allocate budget and resources to implement new tools and tactics that will help you maintain steady sales growth.
Start with smaller changes that can be easily implemented into your daily processes before moving on to larger ones. This will help you effectively scale your business growth.
Take The Reins and Drive Success
The looming economic fluctuations don't have to spell uncertainty for your dealership. By taking a proactive approach and strategically diversifying your sales channels, enhancing your customer experience, managing your inventory effectively, and staying adaptive to market changes, you can secure your dealership's success against the tide of economic hardships.
Change is an inevitable part of the business landscape. The dealerships that stay flexible, keep their fingers on the pulse of the market and are ready to innovate and adapt will be the ones that ride out any storm and thrive on the other side.
Don't wait for the storm to hit. Start implementing these strategies today and set your dealership on the path of resilience and growth, ready to navigate any economic conditions that may arise.
If you are interested in more insights into market changes for automotive eCommerce, check out our 2022 eCommerce Year in Review Report for 2022 review. This report will help you understand how the market is already changing.