Automakers have a powerful opportunity to enable dealers to sell parts and accessories online, by working with providers to build fairly turnkey programs that make it easy to sell online and manage their eCommerce programs. When dealerships adopt their OEM's parts commerce program, it can have a lot of positive effects on their brand and parts sales volume. 
The more dealerships that adopt your parts program, the broader influence you have on your customers by creating a uniform experience. Increased adoption builds brand alignment so customers know they will get the same great experience by purchasing parts from the dealership across town as they will form a dealership across the country. This type of experience builds trust, and trust creates loyal customers.
Think about Apple for a moment. They are so successful because they have been able to create an aligned, intuitive user interface across all their channels and devices. Whether you own an iPhone, Macbook, or Apple Watch, you know you will be getting the same experience and feel across the devices. You also know that no matter what store you go into, whether it's in Dallas, Texas, or New York City, you will be walking into a familiar store with a predetermined expectation of service. This consistency has built trust, confidence, and fierce brand loyalty amongst customers. 
The more dealerships that adopt your OEM parts program, the closer the brand will be to providing that desired uniform experience for their customers to continue to engage over the entire customer lifecycle. 
How to Implement Successful Dealer Adoption 
Getting a dealership to sign onto your OEM parts program may be a challenge. There are several reasons they may be hesitant to make the switch, but so many more reasons why they should. Your job is to eliminate these concerns and make the dealerships aware of all the reasons your program is beneficial to them.
⭐️ Learn the biggest reasons dealerships are turning down your OEM Parts Program
If you want more dealerships to adopt your OEM parts program, there are 5 promises your branded program MUST deliver on. It should: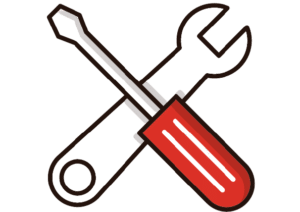 Be Easy to Use
The parts program you are asking a dealership to adopt needs to be easy to use. The parts department is already busy, and the last thing they will want to do is adopt a system with a huge technological learning curve. 
Selling auto parts and accessories online doesn't need to be complicated. It should simplify the employees' work at the dealership, not make it harder. 
RevolutionParts has streamlined its processes, so your parts program is easy to implement, easy to learn, and easy to use on a daily basis. We provide full support for your dealer partners so they can sell more parts with confidence. Our parts program isn't just easy for dealers to use, but it's also straightforward for customers, helping them find the right part and checkout with ease.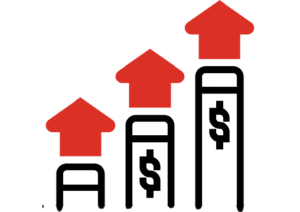 Increase Profitable Revenue of the Parts Department
It all boils down to one question at the end of the day – will your parts program make the dealership more money? 
That answer should always be yes. 
Today, 30% of all purchases are made online, and it's even higher for people shopping for auto parts. This was a rising trend before the pandemic and will not be slowing down anytime soon. If a dealer is not already selling parts and accessories online, or their eCommerce is poorly set up, they may miss out on a HUGE market and the chance to turn shoppers into brand-loyal customers. 
A branded parts program should support the dealership's efforts to increase revenue and meet or surpass a 100% absorption rate. While the goal of every dealership is to have fixed operations cover costs of the dealership with a 100% absorption rate, the fact is most dealerships average only 57%. This means most dealers have a great deal to improve upon. Getting better at selling parts is a key factor in closing this gap and automakers have a great opportunity to help. 
In the past year, dealers who have partnered with RevolutionParts to sell their auto parts and accessories online saw an average 27% increase in revenue.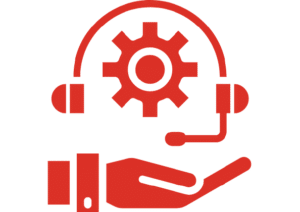 Provide World Class Customer Service
When a dealership implements your parts program, they need to be confident that it will increase their CSI. The customer experience is vital to maintaining customer retention, and it can even impact future vehicle sales. 
A positive customer experience can mean the difference between a customer returning to your brand for future purchases or avoiding your brand altogether. 
Research shows that 80% of customers believe the customer experience is just as important as the product, and 67% are willing to pay a higher price for a better experience. Poor customer service costs businesses billions of dollars in lost revenue every year. This is no surprise considering 57% of consumers polled admitted they stopped buying from a particular company due to a poor customer experience. 
RevolutionParts provides dealers with a parts program that betters the customer experience at every level with faster shipping options, automated follow-ups, and an interface that makes it easy to locate and purchase parts.
We modernize the digital retailing of automotive parts for the dealer while nurturing brand loyalty among consumers to come back for future part-needs and, eventually, a new vehicle.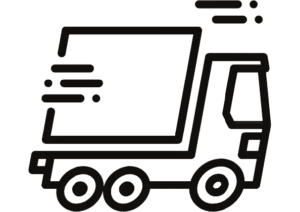 Offer Easy, Convenient, and
FAST
Delivery
Although more and more people prefer to shop online, they still don't like waiting for their items to arrive. The ability to get a part to the customer quickly is a significant selling point for dealers. Your program should provide every consumer with easy, secure checkout options that include convenient and fast delivery options.
If you can offer same-day delivery to local customers, your program will be a game-changer.
RevolutionParts' Local 'Hotshot' Delivery offers on-demand solutions to deliver parts and accessories to your local customers in as little as an hour. This means if your delivery driver is busy, your customer doesn't need to wait to receive their purchase. 
For customers who are further away and same-day delivery isn't an option, your customers can choose the best shipping option among all major carriers and be able to track the status of their shipment.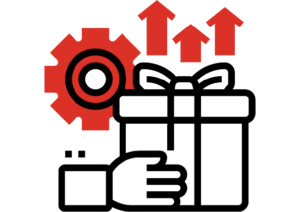 Provide Dealer Incentives
Giving your dealers incentives to adopt your parts program and sell more parts online is a great way to show your dealers that you support them and their efforts to bring their dealership into the modern age. Providing incentives and kickbacks encourages your dealers to invest in programs that benefit both them and their OEM. 
Incentives can include rebate programs, digital marketing co-op funds, or OE contributions to digital marketing campaigns. You can also push your seasonal promotions out through dealer eCommerce programs.
Understandably, dealers may be hesitant to adopt a new parts program – After all, change can often mean unwelcomed risk and the fear of something unfamiliar. Offering dealers incentives to adopt your parts program seemingly lowers the perception of risk and rewards positive change. 
Increase Dealer Adoption With a Branded Parts Program
Partnering with RevolutionsParts to build a top-quality branded parts program can help you roll out an OEM program your dealer partners will be excited to adopt. 
Contact us today for a personalized free consultation to discover how RevolutionParts can help you grow a parts program that is beneficial to dealers and manufacturers alike.