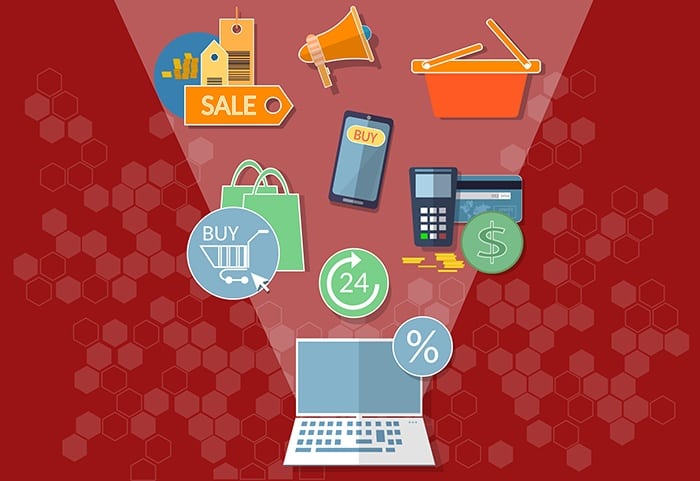 Want to know a fail-safe way to draw in customers? One word: sales.
Shoppers get excited about finding good deals and often end up buying more than they would without the discount. As a result, sales events and promotions make your customers happy and make you happy—everyone wins.
Selling on eBay is no exception. Since eBay knows all about the excitement of promotions, they've made it easy for your store to run one yourself.
These three steps are all it takes to get started:
Step 1: Come up with an idea
It all starts with some brainstorming. What kind of offer do you want to provide your customers? Think about where you want to focus on improving (Sales volume? Big-ticket sales? Mailing list?). Depending on where you want to improve, you can prioritize your promotion around that.
Not all your items need to go on sale. Sometimes it's a good idea to put select items on sale or only have the sale apply when a requirement is met. Many of these ideas can apply to promotions on your normal parts store too, so keep that in mind.
Specific item type: Pick out a category of auto parts (for example, filters), and have the sales event apply only to those.

All filters 5% off
Buy one filter, get another filter 15% off
Seasonal Sales: Similar to the specific item type promotion, you can select certain parts to be discounted depending on the time of year.

Select winter accessories 10% off
Related items: Which auto parts do customers usually buy together? Have these items work hand-in-hand to encourage customers to add more parts to their cart. This is a great way to increase sales volumes.

When you buy floor mats, add seat covers for 10% off
Order discount: When a customer spends a certain amount, they are rewarded.

$5 off when you spend more than $50 on your order
10% discount when you spend more than $100
Free shipping on orders over $120
Use holidays whenever possible to give yourself an "excuse" to put things on sale! For example, you can run labor day promotions. You can also use this opportunity to build your mailing list by only offering the promotion to customers with a promo code, which they can receive by following you on Facebook or signing up for your email list.
PRO TIP: You can mix up the percent of discount, too. Offer less expensive accessories at 20% off and only discount your more expensive parts at 5% or 10%. This way you can advertise the sale event as "up to 20% off" and draw in more customers.
Step 2: Prepare your eBay store
Once you have a plan, it's time to set up this promotion on eBay Motors.
Some of the promotion types listed above are more complex to set up, such as the related items promotion, so it's up to you to decide. You can always run a simpler promotion (specific item type or seasonal) the first time to better understand how eBay promotions work.
Creating a sale event:
To start, navigate to your My eBay account summary and click "Manage Promotions," which appears below the Seller Tools tab.
Click "Promote a Sales Event."
Fill out all necessary promotional details, such as how much of a discount you plan to offer and which items qualify for your sale. You can schedule your promotions to begin and end on specific dates to help you automate the process.
If you want to learn more, eBay has information tools available, such as this useful video and an interactive tutorial.
After that, you can create promotion boxes to highlight featured items and announce specials. These boxes are easy to create and are an efficient way to let visiting customers see what you have on sale. In order to create one of these, here are the steps:
Creating a promotion box:
Navigate to your store management page.
Under "Store design," click the link for Promotion Boxes.
Click "Create New Promotion Box."
A number of different box templates will appear. Pick whichever fits your needs. Generally, this will be the "Advertise Items" option, but there are other choices for making store announcements or providing links to other parts of your eBay store.
After choosing the box's location on your page, you can select choose which parts will appear and how you want that information to be displayed. When running large sales, you can set your promotion box to rotate periodically though your sale items.
When your promotion is over, it's a good idea to disable the box instead of deleting it completely. If you want to run the same promotion at a later point in time, you can simply reactivate the box without having to reenter the same information.
PRO TIP: Always write your promotions out in numerical form rather than written (i.e. 10 instead of ten). If anything is offered for free as part of your sale (shipping or an inexpensive part), write FREE in all caps.
Step 3: Spread the word
No one will take advantage of your sales if they don't know about them! Send out a promotional email and announcements over Facebook and Twitter in order to promote your sales.
It's best to announce the sale ahead of time so that customers have some time to prepare, and then announce it again the day the sale begins as a reminder. You can also send out an email the last day of the sale to remind your customers that they're running out of time.
However, keep these announcements to a minimum! You don't want to spam your subscriber list with emails for every day of the sales event. If you annoy them with too many emails, you'll only end up hurting your sales and losing some of your customer base.
PRO TIP: Don't be misleading when announcing your sales. Include all necessary information on the ad itself or customers will feel betrayed when their cart cost ends up higher than expected.
And that's all you need to know to create your very own eBay promotion! With a little bit of forward-planning and preparation, you can create an amazing sales event and see a major boost in eBay traffic.