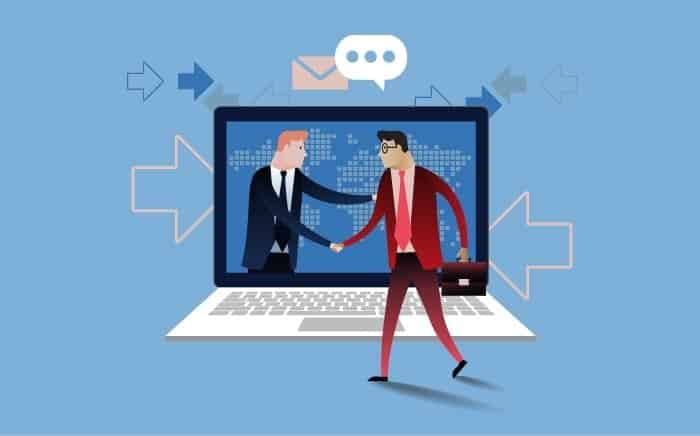 Building trust with your customers is essential—especially when it comes to online shopping.
When they can't see you face to face, customers are going to hesitate to part with their money. The risk that they're about to buy into a scam is much higher.
So what do you do to show them you're trustworthy? It's easier than you'd think. With a few adjustments to your parts website, customers will have no reason to doubt you.

1. Have a professional website design.
A clean, well-designed website looks trustworthy and professional, which is exactly what you want your customers to see. A first impression goes a long way.
This means easy-to-navigate menus, high-quality images, and a fast loading speed.
The best auto parts websites designs share several key elements, like F-shaped navigation and a search box. It helps to be familiar with the basics, so you know if your website fits the bill.
Scam websites will have something cheap and easy. They're not offering a serious product, so they won't have a serious web page. Even if you need to invest a little in an eCommerce solution that offers better design templates, it'll pay off.
2. Be easy to reach.
A surprising number of online shops don't include their street address or phone number. It seems like a small detail, but you'd be amazed how much this information can put your customer at ease.
Providing a phone number comes with perks, too. Customers will be less likely to order the wrong part if they can give you a call to ask questions about their order.
Your contact information should be readily available—ideally, in more than one place (on the bottom of the page and on a separate "contact us" tab). Even more importantly, make sure you take the time to actually respond to customer questions.
If you use social media, link your website to sites like Facebook and Twitter. By seeing other customers interact with you on social media, you'll be seen as a more reliable business.
3. Introduce your company.
Include an "about us" section on your website. Share your company's story and mission. It doesn't have to be anything extravagant—just let us know what you stand for.
How long has your dealership been in business?
Which manufacturers do you represent?
What does your dealership do best? Customer service? Prices?
If you're feeling ambitious, you can also set up a a page to introduce your team with photos and short biographies.
Even if you don't include everyone, introducing your GM, fixed ops manager, and/or parts and service managers can give your customers a human face to recognize. When automotive shippers see the actual people behind the website, they'll be more likely to trust you.\
4. Prove it with badges and certificates.
Use trusted, well-known gateways like PayPal or Worldpay and include that payment gateway's logo on your website. The majority of customers feel safer seeing payment logos displayed on your storefront. Make sure you only show the logos if your store supports that payment type!
You can also buy a SSL certificate or a certified seal from a third-party. Some type of Trust Mark is a persuasive way to let customers know you can be trusted.
Here are a few options:
Buy a SSL certificate to provide a secure link and encrypt customer data (You can recognize these by the lock symbol and https:// in the address bar).
Mcafee Secure indicates that your website is free from identity theft and phishing.
TRUSTe protects customer data and provides a privacy seal for your website.
Work with an eCommerce solution that offers tokenization to protect sensitive customer information.
Fraud can be a problem for careless businesses and shoppers, so don't take it lightly. Following a set of strong anti-fraud practices will help protect you and your customers from hackers and fraudsters.
5. Include testimonials.
A little reassurance goes a long way—especially from the mouth of a previous customer. Get a few testimonials from real consumers and display them on your website.
You can also include a customer picture, name, and location to increase credibility. Just make sure your customer agrees before you use their testimony.
You can also have a page for customer feedback. Let customers know that their opinions matter. Enabling ratings and reviews are a great way to let customers share their thoughts about your company and quality of business.
And remember— bad reviews don't have to be a bad thing, as long as you know how to handle them.
There are plenty of other things you can do (running a blog, for example) to improve your relationship with your customers, but this list is a good place to start. If a customer doesn't trust you, they'll take their business elsewhere—simple as that!