Parts obsolescence can be a killer. In fact, up to 30% of the average parts department's inventory is made up of idle parts. If your parts department is a graveyard of aging and obsolete parts, it's not too late to turn things around.
Your team can bring your inventory back to life by unloading aging parts on eBay, marketing your parts business to the right audience, and making an extra profit on shipping.
Using eCommerce tools and solutions can help you revive your parts business and grow it exponentially.
We've taken a look at the most successful dealers and found their shared secrets to success. Here are the things you need to do to help bring your parts department back from the dead!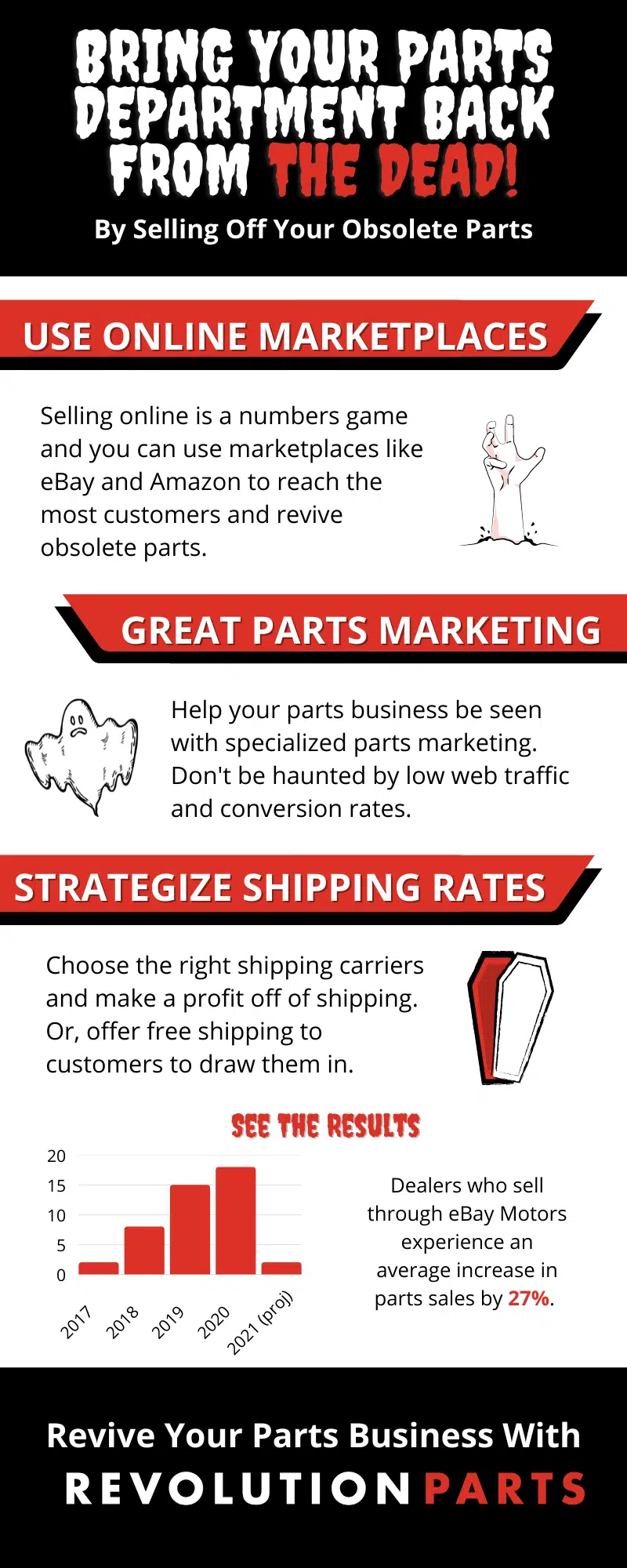 The big takeaway for parts departments this season is to use the right online marketplaces for your parts department, use parts marketing tools to your advantage to come up with a streamlined strategy, AND to find ways to profit off of shipping your obsolete parts. Changing these three things is guaranteed to help you keep your parts department alive and thriving. 
Don't let parts obsolescence kill your parts business. Schedule a free demo to talk to one of our parts eCommerce experts and learn how to revive your parts department with RevolutionParts!