A dealer's absorption rate measures how efficiently the dealership covers its cost. Ideally, the profits from fixed operations (parts and service department) should cover the dealership's overhead expenses, allowing the profit from every car sold to go straight to the dealer's bottom line. 
The ideal absorption rate for any dealership is at least 85%; however, the average dealership sits at just under 60%. 
Selling parts online is an often underrated way to increase the absorption rate and, in turn, raise dealership revenue. 
This is especially important as vehicle sales have decreased over the past three years due to the impact COVID has had on national supply chains, the economy, and buyer behavior. In fact, 58% of dealers say that low vehicle sales have impacted their dealership's revenue, meaning driving revenue from fixed ops is more important than ever.
Why Sell Parts Online
It's no longer realistic for dealerships to rely solely on foot traffic to maximize sales in the parts department. Today, most people shop online for everything, including auto parts, so having a strong online presence is vital. 
In fact, you probably shop online yourself. Parts buyers are no different. 
Shoppers enjoy the convenience of shopping online. Even when they don't purchase online, chances are they started their search for a part online. According to Hedges & Co., 74% of all parts and accessories purchases begin with an online search. 
Selling parts online also gives your dealership a wider net to capture parts sales across the country.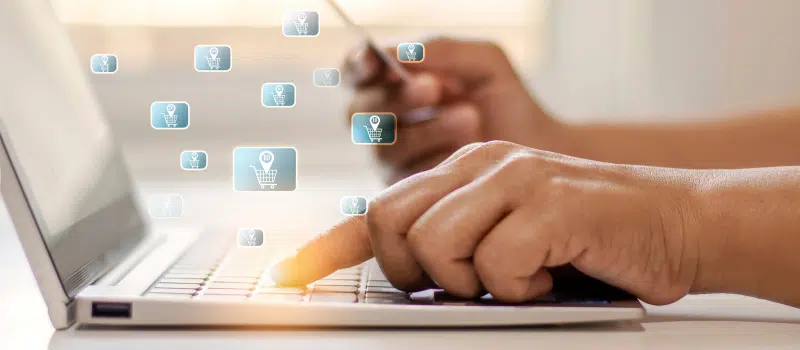 Selling Parts Nationally Through a Dedicated Web Store
The most profitable place for most dealers to sell parts is through a dedicated web store. This is a website that is separate from the dealership website and is just dedicated to selling parts and accessories for the parts department.
Only 25% of dealers selling parts online are doing so with a web store, and with the rising demand for online parts, there is a massive opportunity for dealers to capture sales.  
Because this store is typically not attached to your dealership, your parts department can run separate promotions and pricing structures that accelerate parts sales. 
A parts web store is also the best way to reach buyers everywhere, allowing your dealership to expand beyond its local market. 
RevolutionParts can create a dedicated web store for your parts department and provide full support throughout the selling journey, making setting up an online parts business easy.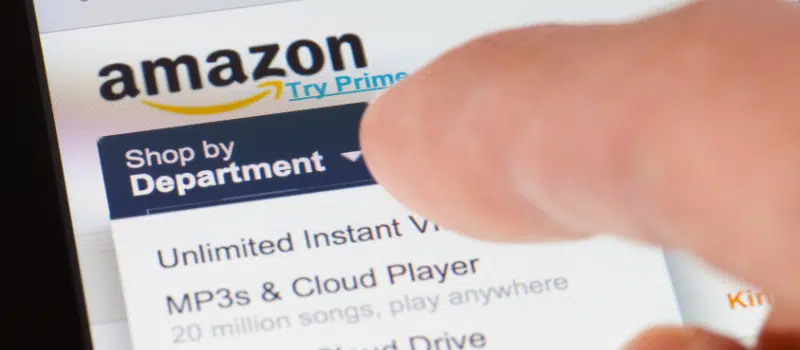 Selling Parts Through Online Marketplaces
If your parts department is not ready to run its own parts web store, online marketplaces like Amazon and eBay are great options to gain access to parts buyers across the country. 
Between the two platforms, there are over 300 million shoppers who generate billions of dollars a year.
In particular, eBay is a great place for your parts department to offload obsolescence. This means that instead of writing off old parts or letting them sit on the shelf, taking up space, your parts department can sell them to DIY-ers online for top dollar. This will allow your parts department to recoup the most money for parts they cannot sell over at their parts counter.
While Amazon and eBay are structured with additional fees and costs, RevolutionParts helps alleviate them. With RevolutionParts, many of these fees are waived, and your parts catalog can be uploaded instantly, making it easier to manage. 
Although both Amazon and eBay are associated with fees and additional costs, with RevolutionParts, many of these fees are waived, and your entire parts catalog can be uploaded simultaneously, making it easier to manage.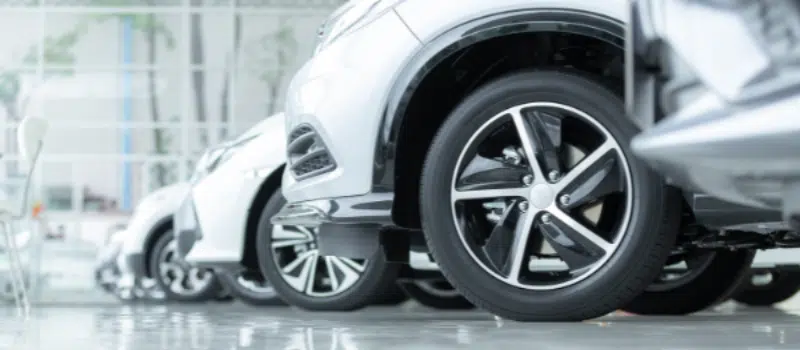 Selling Parts Locally Through Your Dealership Website
If your dealership isn't ready to take on national orders but instead wants to focus on growing local sales, selling parts through your dealership website is the ideal solution to raising revenue. 
And no, this doesn't mean adding a parts form to your website, which is often ineffective and results in meager conversion rates.
Most people who visit your dealership website are local customers. When you add your parts inventory to your dealership, it allows those local customers to price a part, check availability, and purchase that part on the spot from wherever they are.
Remember when we said that 74% of parts buyers begin with an online search? 
Simply having your parts inventory on your dealership website can increase sales online and at the parts counter. 
RevolutionParts makes adding parts inventory to your dealership website easy with our Web Site plugin.