There's a high cost to running a dealership, and closing the gap between overhead costs and sales isn't easy. Hitting your revenue goals on the fixed ops side of the dealership can be tricky, especially in today's day and age. However, if you want to increase your absorption rate, it's absolutely necessary. Online retailing is now the most popular way to shop, and your customers aren't looking back. This means that your dealership absorption rate relies more on online sales than ever before. 
How to Calculate Your Absorption Rate
To calculate the absorption rate at a dealership, you need to determine the proportion of the dealership's total operating expenses covered by the gross profit generated from fixed operations, which include the parts and service departments. 
Step 1: Determine the gross profit from fixed operations by adding the gross profit generated by the parts and service departments.
Gross Profit (Fixed Operations) = Gross Profit (Parts) + Gross Profit (Service)
Step 2: Calculate the dealership's total operating expenses by adding up salaries, rent, utilities, marketing, and other costs associated with running the dealership.
Total Operating Expenses = Sum operating costs
Step 3: Calculate the absorption rate by dividing the gross profit from fixed operations by the total operating expenses. Then multiply by 100 to get the percentage.
Absorption Rate (%) = (Gross Profit (Fixed Operations) / Total Operating Expenses) x 100
A higher absorption rate indicates that the dealership relies less on vehicle sales to cover its expenses, providing a more stable financial position. It's essential for dealerships to monitor their absorption rate regularly, as it can reveal the effectiveness of their fixed operations and help them make informed decisions about cost management, pricing, and overall business strategy.
What can you do to drive more revenue in your fixed ops department? Here are five eCommerce strategies to help you boost your absorption rate.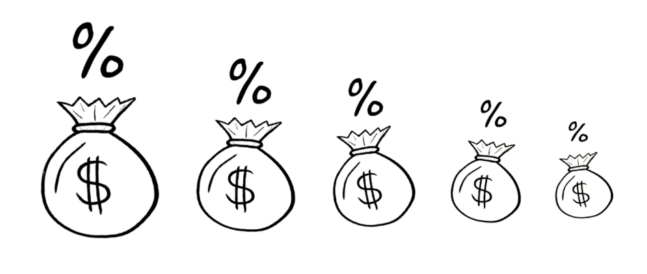 Top 5 Strategies for a Higher Absorption Rate
#1 Use Same-Day Delivery to Deliver Parts Orders
In a fast-paced world, you need to be able to keep up with the competition. Same-day shipping has made customers look for the most convenient options when shopping. If your dealership doesn't offer same-day delivery of OEM parts to wholesale customers and local DIY customers, then you might want to consider starting. Plus, fast shipping can help increase customer retention, which means you increase revenue.
Let's say you have a customer who needs a part today, but your current shipping options push that delivery date to a week from now. This doesn't meet your customer's needs, making them less likely to order from you in the future. Offering same-day delivery helps your customer stay on top of their schedule and increases their loyalty to you.
Use Same-Day Delivery
RevolutionParts
has partnered with DoorDash to
help dealerships deliver parts to their local customers
in as little as an hour. It's a fast, easy-to-use delivery system that allows your customers to get what they need immediately. Your customers can even track their orders live to see their expected delivery time. It's a great way to build customer satisfaction and foster repeat business.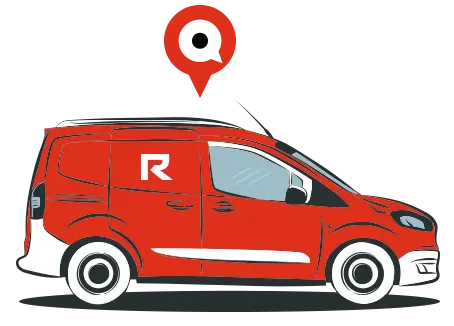 #2 Invest in Digital Tools for Parts and Service
Let's be honest, today's shoppers don't want to fill out t long forms or make phone calls. Whether your customers are scheduling services or looking for parts, it shouldn't take up a lot of your customer's time. Make it easy for them to find and purchase parts online or pick them up in person. 
While your parts department should be optimized to its full potential, don't forget about your service lane. Make it easy for customers to schedule and track appointments online.
You should be using digital tools to make it easy for your customers to engage with your dealership.
Parts eCommerce

Online appointment scheduling

Email updates

Text reminders 
Stay on Top of Parts Orders
RevolutionParts makes going digital in the parts department easy. Sell parts online and stay in touch with your customers throughout the whole ordering process in the parts department. You can deliver custom quotes, manage orders, and maintain regular contact with your customers. It's simple to install and even simpler to use.
#3 Take Advantage of Multiple Selling Channels
Online shoppers are becoming better researchers every day. They look at prices, features, shipping rates, and customer reviews more carefully online. You need to provide them with enough information to make the right buying decision. 
Competitive pricing can help you capture your customers' attention quickly. How can you do that? By using independent web stores or online marketplaces like Amazon and eBay. 
By using different online stores to sell your parts products, you can offer competitive prices for your customers (remember, this is a volume game!) and make it easy for customers to find your products.
Sell on Multiple Channels with RevolutionParts
The RevolutionParts eCommerce dealer solutions can help you sell more parts and increase profit in the parts department. When you sign up, you get:
Instant catalog integration across all platforms, including Amazon and eBay.

A Website Plugin to help you easily sell parts directly on your dealership website to local retail and wholesale customers.

A dedicated Web Store that is separate from your dealership website, so you can sell parts nationally.

 

#4 Improve Your Web Store's SEO
SEO, or Search Engine Optimization, refers to how well your website turns up in an online search. When your customer searches for your dealership or the services you offer, they type it into a search engine (like Google) and find a page of websites to visit. Odds are, if you're not gaining many new customers, it's because they can't find you in a search result. Improving your SEO can help you gain new customers faster. New customers are essential to driving up revenue and raising absorption.
Get Help with Parts Marketing
RevolutionParts
offers customized
marketing services
to help you grow your parts department, gain new customers, and build strong relationships with your existing customer base. With our marketing services, you'll get:
Assistance with your online SEO

Engaging email marketing tools

Optimized Google ads with PPC advertising

Full reports to track your progress
#5 Push Hard on Accessory Sales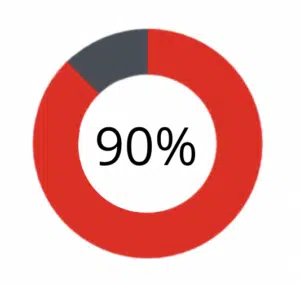 Not many people go into the dealership to buy accessories, but plenty of people shop for car accessories online. In fact, over 90% of new car buyers purchase accessories for their vehicle within the first 120 days after purchasing their vehicle. When buyers shop for accessories, they like to browse online and see their options, so you should be selling online where they can buy from you. According to Reynolds & Reynolds, auto accessories are a $49 billion market, so you should push hard on accessory sales to capture a larger market.
Increase Sales with Effective Tools
Using sites like Amazon and eBay to sell accessories can help boost your dealership's sales with ease. It allows you to offer competitive pricing on accessories that your customers search for. RevolutionParts
can help you set up shop online through Amazon and eBay and start selling accessories more competitively. 
Plus, with RevolutionParts Cloud Accessorizer, your customers shopping through your web store and the Website Plugin can see what their accessory will look like on their vehicle before buying it. When a customer is able to visualize their accessory, they will be more likely to purchase.
Finally, RP provides tools for your parts department to improve sales and efficiencies, such as the Obsolescence Tool to help you sell off obsolete inventory. Learn more about what it is and how you can use it to help offload obsolete inventory here.
Higher Absorption Rates for Long-Term Success
Implementing these strategies can significantly improve your dealership's absorption rate, leading to increased profitability and long-term success. It's essential to continually evaluate and refine these strategies based on customer feedback, industry trends, and your dealership's unique goals. By staying proactive, your dealership will be well-positioned to boost absorption rates, increase customer satisfaction, and ultimately, secure a competitive advantage in the automotive market.
RevolutionParts can also help you boost your absorption rates for your dealership through robust eCommerce strategies. Here are "8 Keys to Successfully Selling OEM Parts Online" that every dealership should know.