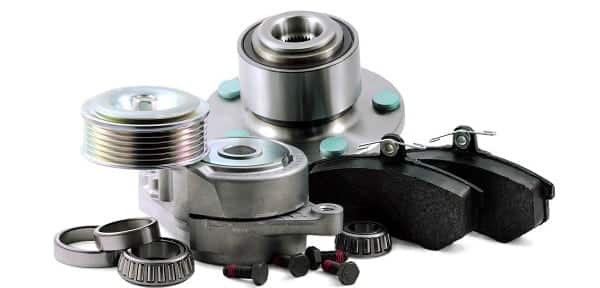 Did you know braking systems are one of the top three categories of most popular parts shopped for online? To make the most of this market, a unique high-quality product description is sure to draw in more customers.
In general, an effective product description is a great way to improve your customer conversion rate, which means more revenue for you and your dealership. Helpful and well-defined information will increase customer confidence when they buy and reduce the amount of questions and returns you'll have to deal with in the future.
As an added bonus, descriptions for your products will boost your SEO, making it even easier for customers to find your parts website when they search for something. Try to make your description at least 100 words in order to get the best results.
When writing your product description, consider some of the most commonly asked questions and incorporate answers into your description. This article has a special focus on brake pads, but this information can apply to any parts descriptions you plan on writing.

The most commonly asked question for auto parts: "Will it fit my car?"
Your online parts store should make this answer obvious. Make it easy for customers to search a part by VIN number. You can also allow customers to search parts by make, year, and model, then narrow the search to only show parts that fit that car.
Comfort your customers by including a list of all compatible vehicles on each product's page. Verify that the part will fit their car. And be sure the information on your website is accurate!
Here are some other common questions about brake systems that you should address in your product description:
What other parts do I need to go with it?
What "Installation Hardware" is included? (Clips, shims etc.)
Does this product have wear sensors?
Are these for the front or rear?
Is it a pair or single? Ex: Does this come with 2 or 4 brake pads? Is this one pair or two pair?
How heavy is it?
And don't limit yourself to this list. Listen to your customers. What other questions do customers frequently call your dealership and ask about braking system parts? If you keep hearing the same questions over and over, add those answers to your product descriptions.