Packaging Auto Parts 
With the variety of sizes and shapes in the average dealer's auto parts inventory, it's important to know what size containers you need and what additional packing materials you need to ensure products don't break during transit. 
Remember to use packing materials designed to help fill the space between the item and the container when shipping breakable items. Use enough to reduce the risk of parts breaking or cracking. When shipping multiple items in one package, wrap individual items to prevent them from breaking or getting stuck together. 
Security isn't the factor that should impact your packaging. You should also use your packaging to reinforce your dealership's or OEM's brand image. Make your packaging easily recognizable to your customers. Use packaging inserts, pamphlets, and even standard thank-you cards to reinforce your brand image in your customers' minds.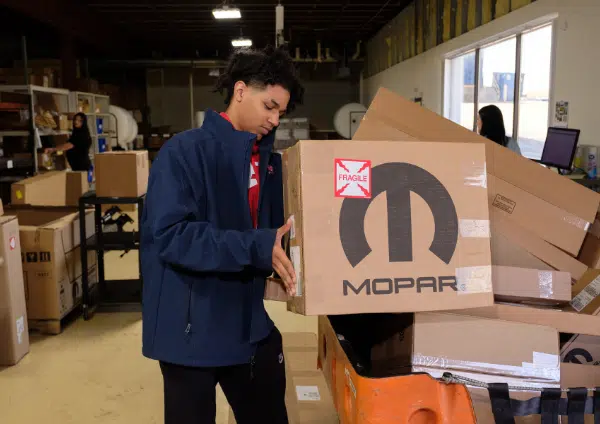 Good Packaging Matters
Good packaging helps you keep your brand image consistent across all stages of the customer buying experience. 
The right packaging in your shipping strategy can help:
Reduce returns and refunds

Improve the customer experience

Increase brand awareness

Increase repeat sales
Shipping Specialty Auto Parts
Not all auto parts meet the same shipping criteria. Some require additional steps, specific transportation methods, and unique packaging. This is especially true for larger, heavier parts like engines and transmissions. Larger auto parts are more expensive to ship, so you need to have an air-tight shipping system to ensure that they get delivered on time and without damage. 
Engines & Transmissions
Engines and transmissions can be shipped in one of two ways: on a pallet or in a crate. Both options can be costly, so you must determine which shipping method fits your budget. 
Depending on the part's classification, one option will be slightly cheaper. Crates are often less expensive than pallets, but that doesn't mean they're the best option for you, depending on the dimensions and weight of the engine or transmission you're shipping. Always compare both options and consider the pros and cons carefully. 
*It's important to note that not all shipping companies will ship an engine or transmission that isn't packaged in a crate due to liability policies.
Offering Convenient Shipping Options
Fast and easy shipping is one of the biggest contributors to buying decisions among today's consumers. Offering convenient delivery options is a crucial component of your shipping strategy. Overnight and same-day delivery are two consumers' most popular options.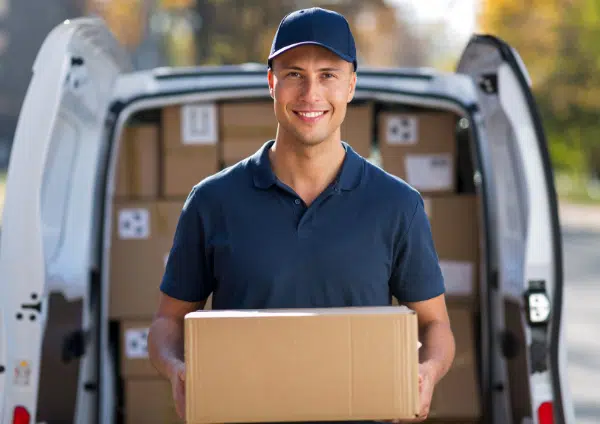 Same-Day Delivery for Local Orders
Same-day delivery is an excellent way to grow your parts business at the local level. With same-day delivery, like RP's Same-Day Delivery, you can deliver parts to customers in your area in as little as an hour when you take advantage of crowdsourced drivers. This can be a great option for your wholesale customers. The faster they can get the parts they need for repairs, the more likely they will become repeat buyers at your dealership.
Profiting Off Shipping
Many dealers hesitate to ship parts and accessories because they're concerned about the overhead costs of shipping. Selling parts online at lower prices might make it difficult to turn a profit, especially with high shipping costs. However, with the right strategy, you can actually profit from shipping auto parts. 
Price parts and accessories accordingly. Find the best shipping rates among different carriers (especially when selling through additional online marketplaces). Sell parts at higher volumes to help improve your gross profits, and offer the right promos and discounts on parts during high sales cycles. Once you determine these things, you'll start to reap the benefits.  
Utilizing Free Shipping
Within any business, there are certain pricing thresholds where offering free shipping yields the most results. If you offer free shipping on parts priced at $25-$100, chances are those parts will be more likely to sell. However, these thresholds may not work specifically for your parts department. It's important to determine what parts you can offer free shipping on. 
Offering free shipping on smaller, cheaper parts won't cover the cost of shipping them, so it doesn't make sense to offer free shipping for those parts. Find the threshold where your parts department feels most comfortable with offering free shipping on parts that will still turn a profit for you and cover overhead costs.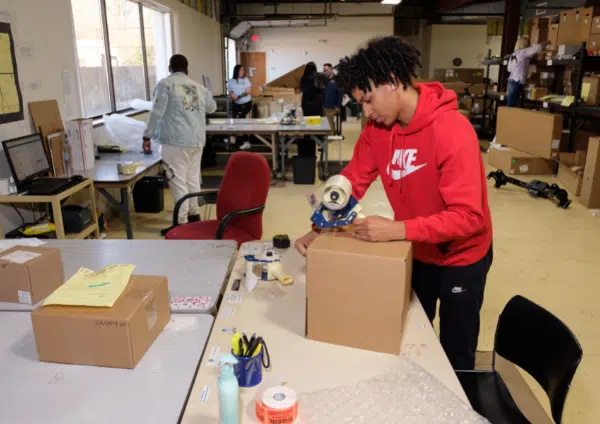 Providing Tracking Information for Shipped Parts
When customers are on a time crunch, it's important to let them know whether their orders are on schedule. Tracking information on orders is essential to maintaining quality customer service and ensuring that there isn't an issue with your shipments in transit. 
When you decide to ship parts with a shipping carrier, it's important to select the option to track your shipments (some offer this automatically, and some require that you opt-in). Set up your tracking information to sync up with your email automation and send reminders as to when orders are shipped, on track for delivery, and delivered. 
Providing tracking information helps you grow your parts business by:
Promoting professionalism 

Giving customers a great experience

Encouraging customers to return

Setting clear expectations

Building trust through transparency

Minimizing customer complaints

Allowing you to engage with your customers

Helping you recover lost packages
Defining Your Auto Parts Return Policy
Returns are inevitable. Even with the most accurate parts order system, you can't stop human error, especially on the part of your customers. Customers can still order the wrong parts, order the wrong-sized parts, or simply be dissatisfied with their order and decide to return it. 
Returned parts are one of the biggest contributors to high obsolescence. Once they get back on the shelves, it can be difficult to get rid of them. Having a well-defined return policy is the key to dealing with online returns effectively and reducing parts obsolescence. 
How should you structure a return policy to work in your parts department's favor while still catering to your customer's needs? 
Set Clear Rules
Smaller parts can be returned easily, but larger items (like engines and transmissions) can't. Outline what parts can be returned, what parts can be exchanged, and what parts are final sale.
Keep it Simple
Don't complicate the return process for your customer. Returning an item should be easy and fast.
Stay in Touch
Keep in contact with customers during the return process. Follow-up with them through email once they submit a return request and notify them when they get refunded or when their exchanged item is being shipped to them.
Don't Be Too Demanding
Having too many hoops to jump through will make the customer less likely to buy from you in the future.
Take Advantage of RevolutionParts' Shipping Solution
RevolutionParts' Shipping Solution can help you ship auto parts with ease. It's designed to be easy to use and offers a variety of tools to help you stay on course with all your shipments. 
The RevolutionParts Shipping Solution offers you:
Competitive industry shipping rates

Print shipping labels directly from the PR Platform

Share tracking information with parts buyers

Improve listed shipping prices for maximum profit
Ship Parts With Confidence
Stay on top of this growing trend in the automotive industry and see your parts department skyrocket. With the right tools and the right strategy, you can easily make a profit off of shipping OEM parts and accessories. Interested in learning more about shipping specifics and, more importantly, how much you can profit from it? Download our free guide, "How to Profit Off Shipping OEM Parts," and get expert insight into the processes you can implement to maximize your potential profits when shipping auto parts.