If you're a parts manager thinking about selling OEM parts and accessories online, one of your biggest concerns might be how you will deal with the logistics of shipping and order fulfillment. Many dealerships don't have the processes in place to handle the volume of opening up their inventory to a national or even global market.
There can be a lot to manage when you look to expand your customer base by taking your business online. From accurately estimating shipping costs to printing labels for packaging, deciding how you'll balance it without growing your staff may seem overwhelming.  However, don't let these concerns scare you away from selling online!
Getting your shipping strategies right can increase your chances of making a strong profit from your online parts sales. So how can you ensure that your shipping strategies are solid? Here are five keys to generating the most revenue from your online parts sales without high shipping costs.
Keys to Set Profitable Shipping Rates
Key #1: Have a Baseline Shipping Strategy Set
Depending on how your OEM program operates, determining your baseline strategy is crucial when selling online. There are overhead costs to consider, competitive pricing offers to take into account, and online buying habits that your customers stick to. Remember to compare conversion rates on parts with free shipping vs. parts that don't offer free shipping when determining your baseline. Split-test your most popular products to gather enough data from your customer base. Once you've determined which option is more appealing to your customers, you can determine your pricing strategy. 
Key #2: Test Your Thresholds
If you're offering free shipping on parts, you need to determine the pricing threshold that still yields a profit. What's the absolute highest and lowest you can price a part, offer free shipping and still make some money off it? How many conversions do you need to generate enough revenue? 
Let's look at an example. You test offering free shipping on parts at two different threshold prices, $100 or higher vs. $150 or higher. You notice that the conversion rate on the $100 orders is 20%, compared to the conversion rate on the $150 orders at 7%. The higher conversion rate on $100 parts orders with free shipping yields a higher profit for the parts department, so your team can assume that the $100 priced parts/parts orders should be the threshold for free shipping. 
Key #3: Direct Attention Away From Cheaper/Smaller Parts
Don't waste free shipping on smaller, cheaper parts. Ultimately, they don't have much of an impact on the bottom line. Even with hundreds of sales for more affordable parts, they won't cover the cost of offering free shipping most of the time. Instead, offer a lower shipping rate on those parts. If your shipping rates are decent enough, it'll still encourage customers to purchase from you. If you work with specific carriers to get the best shipping rate on cheaper parts, find the best fit for your parts department's needs.
Key #4: Add Money-Saving Shipping Features
Take the guesswork out of deciding the best shipping options for your parts. A great eCommerce software provides weights and dimensions within your complete parts & accessories catalog. These measurements help assure profitable shipping estimates every time. In fact, you'll use the same strategy as shipping carriers to calculate pricing.
In addition to accurate measurements, exceptional eCommerce software alerts you to oversized or hazmat parts that may be costly. With the knowledge of potentially problematic parts, you can easily assess their profitability. Other shipping tools include the automatic calculation of shipping taxes for your orders, as well as the ability to add promotions on shipping costs that will generate more traffic to your store.
Key $5: Simplify Order Fulfillment
The RevolutionParts shipping feature allows you to review orders, collect money, create shipments, and complete orders all from a single page.
As you prepare to review and complete an order, you can choose options and print a shipping label directly from the site. Further, if you've shipped the same part in the past, you'll be asked if you want to use the same packages as before. This is a handy timesaver as you begin to fulfill multiple orders.
After you decide on packaging for the part, shipping options will automatically generate for you. These options are based on the buyer's delivery expectations and the profit you'd earn.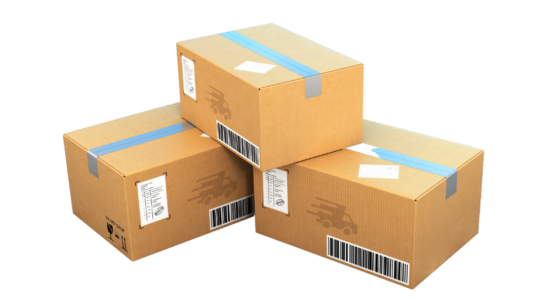 Get Additional Benefits with RevolutionParts
Simplified Order Fulfillment
Talk about how it only takes a few clicks from when an order is placed to schedule shipping, and it can all be done from the RP platform.
Industry Competitive Rates
When customers save on shipping, you can be more competitive in the market. With RP's shipping feature, we offer some of the most competitive rates in the industry through USPS.
Ability to Adjust Shipping Price
Selling online often means lower margins, but some of this lost profit can be made up through shipping.
Print Shipping Labels Directly From the RP Platform
We make it easy to print your own shipping labels. Once your order is placed, simply click to print. Printing your own shipping labels is quicker, easier, and cost-saving. Plus, your labels can be printed with the click of a the mouse.
Easily share tracking information with buyers
Being able to provide tracking information to your customers is something they should be doing. Providing tracking information. No need to break these down; just listing them is good.
Upon order completion, the buyer will receive an email with their receipt and tracking information. Additionally, a label will be generated for you to print.
Although the process of fulfilling an order might seem complicated, our solutions save you time and provide money-saving options.
Earn a Higher Profit with The Right Shipping Strategy
Getting your shipping rates right is an important aspect of your online sales. Focus on setting the best prices for your customer base, establish an order threshold for free shipping offers, and use digital tools to help you keep track of order conversions. Just these three things can help you significantly increase your profits.
Want to learn tips for profiting from OEM parts sales with certain shipping carriers? Download our free guide, "How to Profit off of Shipping OEM Parts," and get the inside scoop now!
Partnering with RevolutionParts will give you access to a streamlined solution for selling parts, helping you to expand the fixed operations department.