2022 proved to be another challenging year for dealers as parts and chip shortages continued to plague the automotive industry. However, that did not stop online part sellers from surpassing 2021's record sales for Cyber Weekend. Once again, parts eCommerce has proven to be an incredibly powerful selling channel for dealers. 
RevolutionParts dealers generated record-breaking sales for the 2022 Cyber Weekend (Black Friday – Cyber Monday). In fact, RevolutionParts dealers generated a whopping $6,565,736 in parts and accessories sales.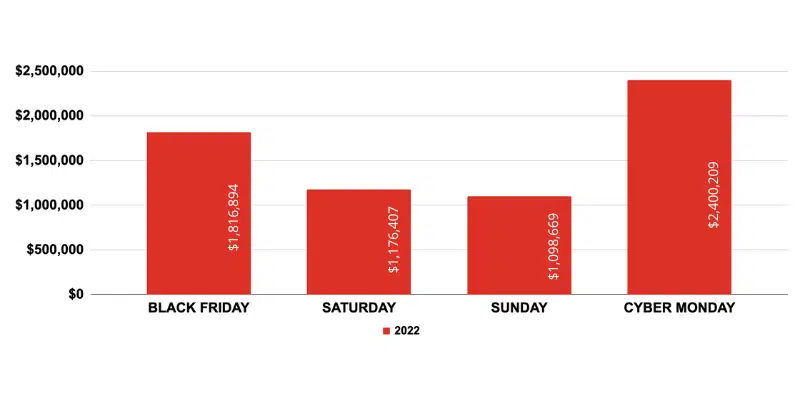 Brand Breakdown
Although brands across the board saw an increase in revenue in 2022, these were the top 5 performing brands for Cyber Weekend:
Cyber Weekend 2022 Top Selling Brands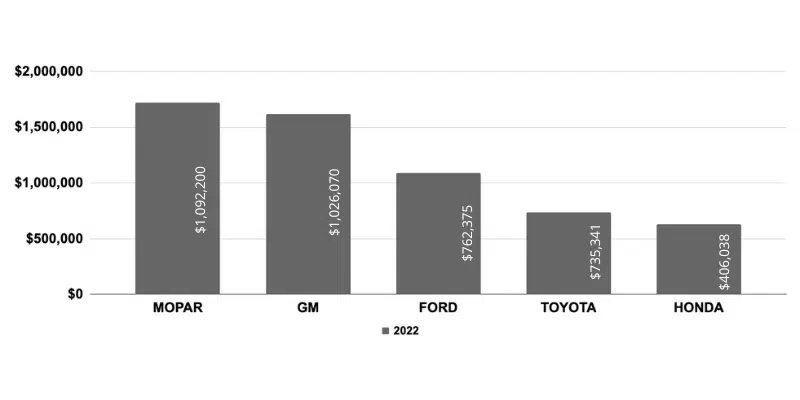 Product Breakdown
In 2022, the cost of new and used vehicles soared, resulting in more people holding onto their current vehicles. With the average vehicle on the road nearing 13 years old, it is safe to assume that customers are investing more in their current vehicles by purchasing parts for repairs and maintenance. Here is our product breakdown for Cyber Weekend.
Cyber Weekend 2022 GMV by Product Type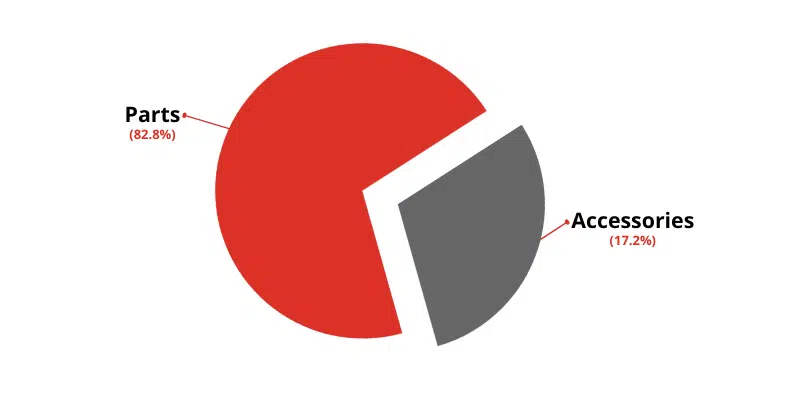 Top-selling parts:
Control Module

Bumper Cover

Wheels

Catalytic Converter

Intake Manifold
Source Breakdown
In 2022, mobile sales accounted for a whopping 57.5% of purchases over Cyber Weekend. This is the first Cyber Weekend where mobile orders outpaced desktop orders, displaying the importance of a mobile-friendly experience.
Cyber Weekend 2022 Sales by Order Source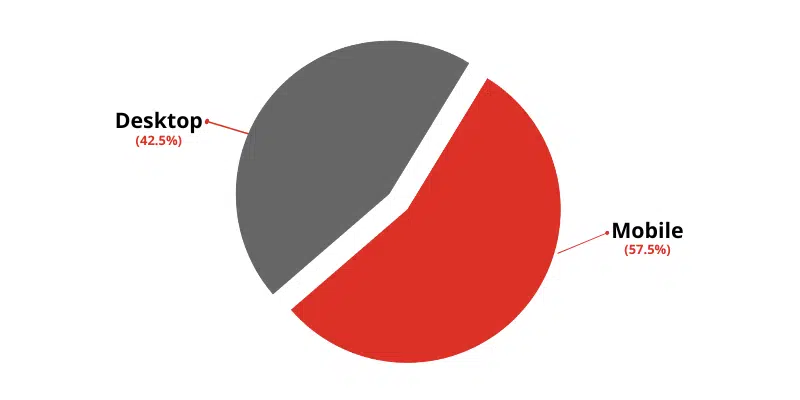 Data shows that a dealer's web store continues to be the most significant source of revenue year after year. However, marketplaces like eBay and Amazon should not be overlooked. The secret to maximizing revenue is selling on multiple channels.
Cyber Weekend 2022 Sales by Channel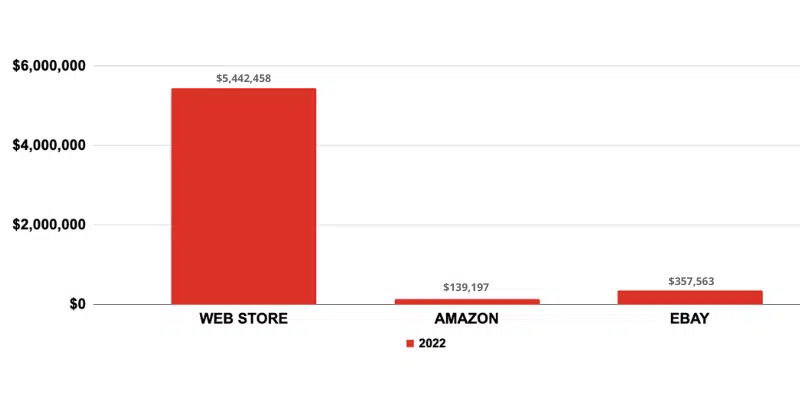 Despite the supply chain disruptions of 2022, this year's Cyber Weekend proves that no challenge is too great for the online parts market. Every year, RevolutionParts dealerships continue to conquer the online automotive parts and accessories market, and there is no sign of them slowing down.
2023 is right around the corner, and if you are not selling online, now is the time to get in on the action!