2021 continued to bring new challenges to dealers as a parts and chip shortage hit the automotive industry. However, that did not stop online part sellers from surpassing the initial revenue projection for Cyber Weekend. It's safe to say that parts eCommerce has solidified itself as a powerful selling channel for dealers. 
This year, RevolutionParts dealers generated record-breaking sales, completely obliterating last year's numbers. Over the 2021 Cyber Weekend (Black Friday – Cyber Monday), dealers selling parts and accessories using RevolutionParts generated a total of $6,460,823 in sales.
Cyber Weekend 2021 Sales Increase YoY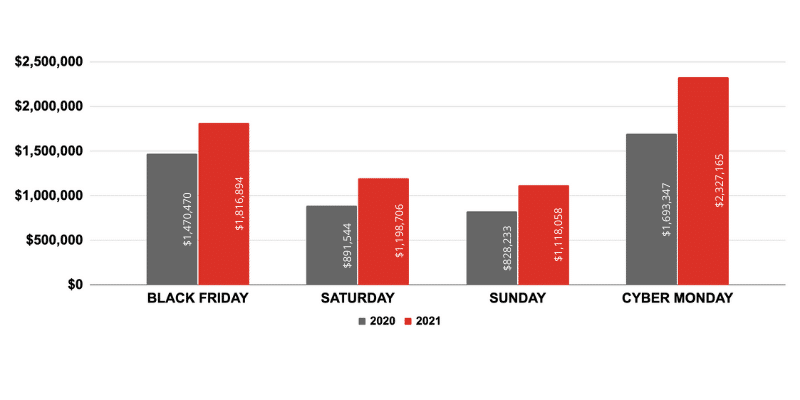 Total sales for 2021's Cyber Weekend generated an 18.7% increase over the previous year. Dealers also hit over $2 million on Cyber Monday for the first time.
Brand Breakdown
Although brands across the board saw an increase in revenue in 2020, these were the top 5 performing brands:
Cyber Weekend 2021 Sales Increase YoY of Top Selling Brands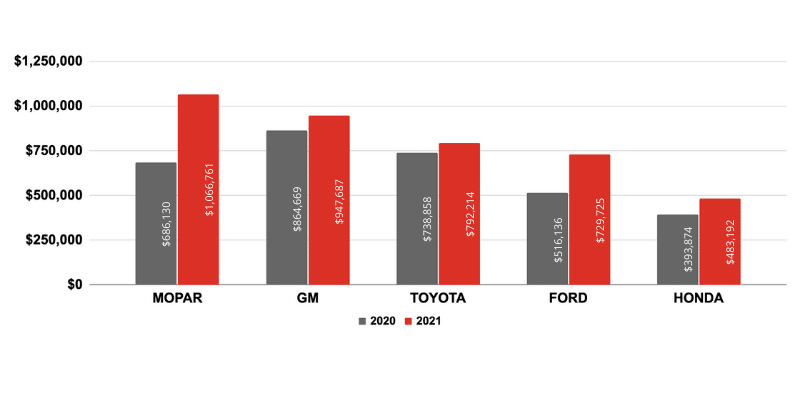 Product Breakdown
Last year, dealers saw a shift as more people purchased accessories online. This year, the trend continues, increasing 9%. Recent trends show us that people are keeping their vehicles longer, with the average age of vehicles on the road being 12 years old. It is safe to assume that consumers are investing more into their current vehicles and buying new parts for repairs, maintenance, and more accessories.
Cyber Weekend 2021 GMV by Product Type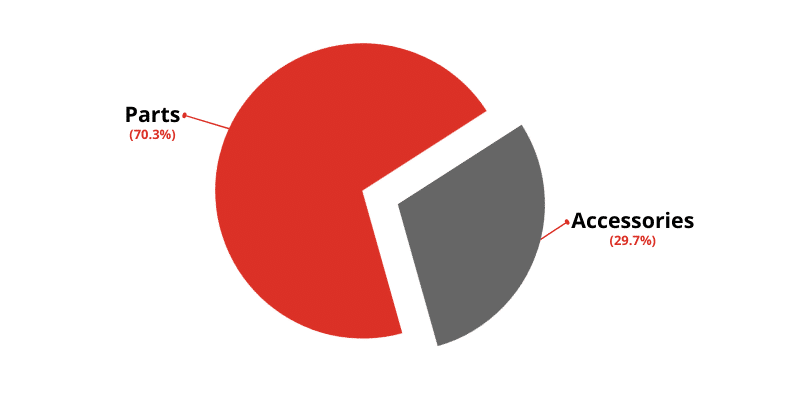 Top-selling parts:
Wheel

Floor Mat

Door Mirror

Grille

Catalytic Converter
Source Breakdown
In 2021, mobile sales accounted for a whopping 45.1% of purchases over Cyber Weekend. This shows the growing importance of having a mobile-friendly website and allows customers to easily purchase no matter what device they choose to shop from.
Cyber Weekend 2021 Sales by Order Source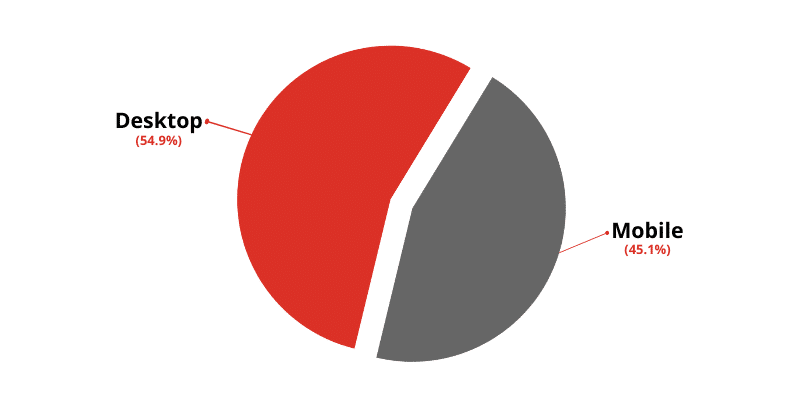 While it is important for dealers to diversify their revenue channels, Cyber Weekend shows that a dealer's own web store continues to bring in the highest revenue. However, we also see that selling on the major marketplaces, such as Amazon and eBay, remain crucial selling channels. 
Cyber Weekend 2021 Sales by Channel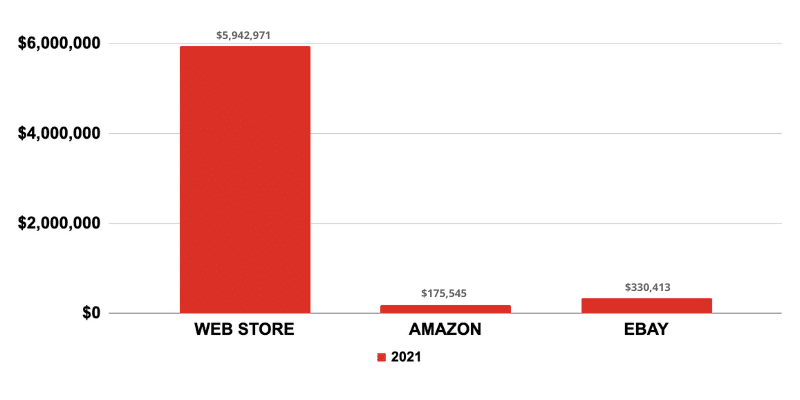 The Auto Parts Market is booming, and this year's Cyber Weekend proves that there's no slowing down. It's easy to see that RevolutionParts' dealers will continue to conquer the online automotive parts and accessories market in the years to come.
Did you miss out on 2021's online parts market? Now is your chance to get in on the action for 2022! Download the report below to see where the future of the online parts market is headed.