Did you know that Ford dealers using RevolutionParts can add thousands of extra dollars in monthly parts and accessories sales?
It's never been easier to launch and manage a thriving online OEM parts and accessories business.

Reach nationwide parts shoppers 24/7 using your own
Web Store
, eBay, or Amazon
.

Maximize your sales with intuitive pricing tools and accurate catalog data
.

No tech knowledge needed; we provide the support and training to start selling successfully online.

Minimal staff required with simple, easy-to-use administrative tools
.

Unmatched in-house support team so you always have an answer when you need it
.
Want to see some of the numbers for yourself?
During the past 12-months, Ford dealers using RevolutionParts generated:




Examples of dealerships increasing part sales with RevolutionParts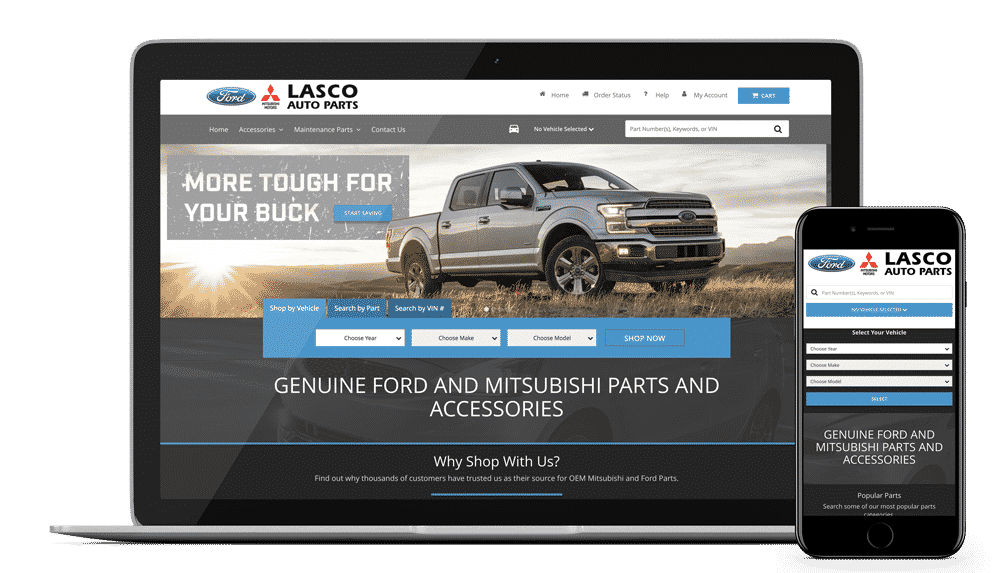 Lasco Ford has met and exceeded their high goals of $1 million in parts sales after just a year and a half on the platform. From a dusty computer in a back room to an office of five people working on online parts sales, Lasco Ford has seen growing success in the world of eCommerce thanks to hard work and guidance from RevolutionParts.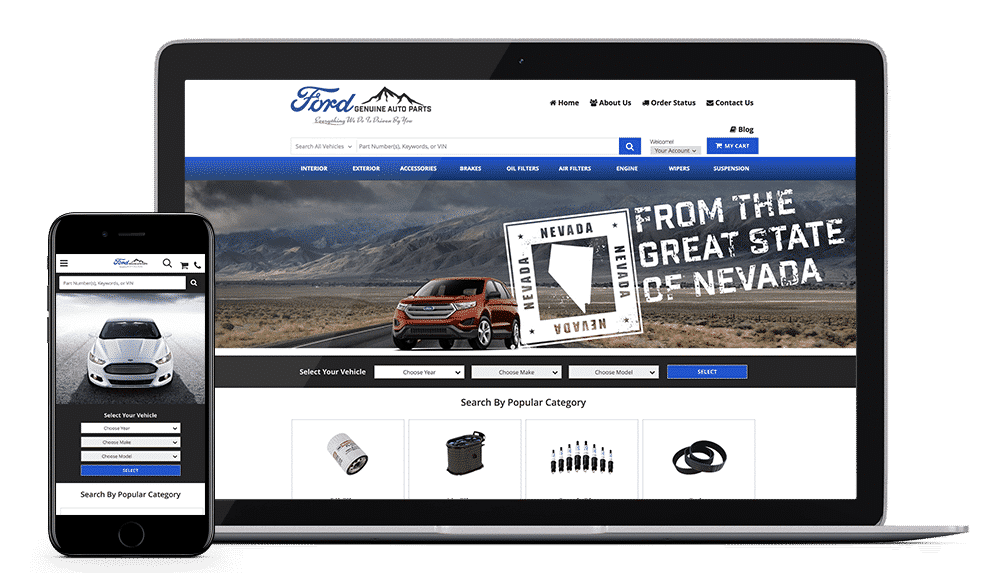 This team of Ford experts has been selling parts online since 2015, and eBay is their big winner! 82% of their average monthly sales come from eBay Motors.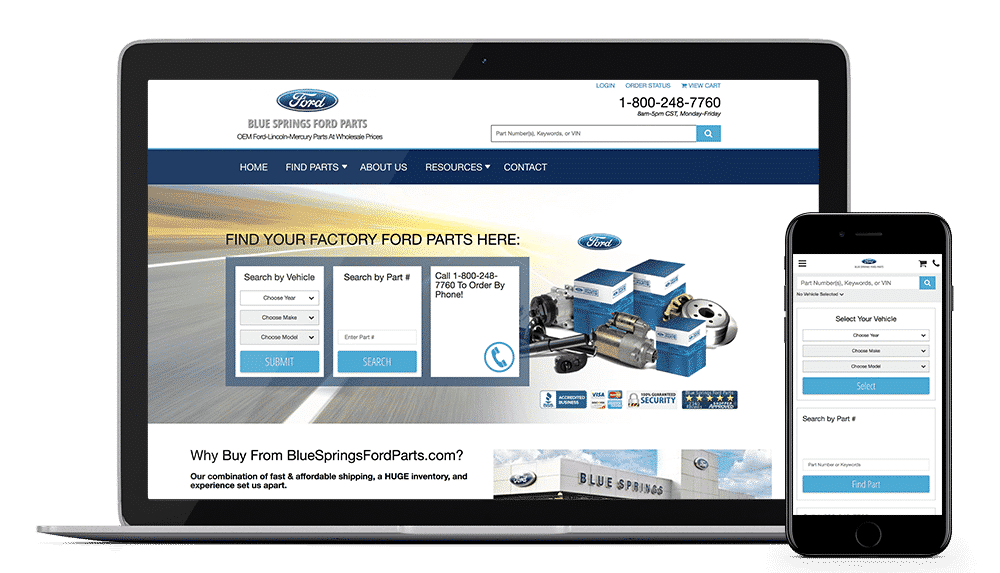 At less than a year old, this Ford web store is already selling about 337 parts and accessories online every month! Visit their Web Store to see where the magic happens.