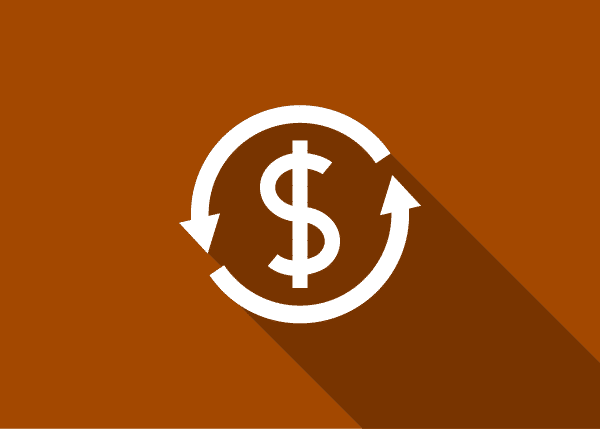 As annoying as it is, returns are one of those things you can't avoid. Whether the customer ordered the wrong auto part by accident or just doesn't need it anymore, these things happen and you need to have a system in place when it does.
The process itself seems straightforward: when a customer issues a return, have them send back the part and then process the refund.
Except the return process can get more in-depth than that, and when you play things right, it doesn't have to hurt your company. Returns don't have to incur major losses, and you can actually use them as an opportunity to gain yourself loyal customers.
Below are some of the common mistakes we see Parts Managers make when selling auto parts online.
Mistake #1: Not setting up a proper return policy.
It's essential to create some standards when it comes to returns. When you set up your Return Policy, outline the entire return process, dealer-specific terms, and any details a customer might need to know.
This way, if a customer tries to argue with you and wheedle for something different, you have something official to show them. You have a standard policy to follow. It's something you can "hide behind," so to speak, and can back up and support your end of the deal when dealing with customers.
Many customers will look over a return policy before making a purchase, anyway, and it can be a great way to reduce returns overall.
RevolutionParts stores are provided with a generic return policy, but you should make your own adjustments and personalize it to your parts website!
Mistake #2: Not being flexible with your rules.
Usually, the customer just made an honest mistake. If they're friendly and reasonable about processing the return, then this can be a chance to win them over as a new loyal customer. In a case like this, don't hesitate to work outside your return policy.
When appropriate, waive the restocking fees for a customer. If the customer is nice about it and it's no problem for you, then there's no reason to charge them extra. This is especially the case with fast-moving parts—the part will sell soon anyway, so it's not a nuisance to put that part back on the shelf.
If the customer is exchanging the part (rather than returning) for the correct fitment, you might even decide to offer them a promo code for 5% off or discounted shipping. This kind of approach to customer service will change the shopping experience from bad to good and gain you permanent customers as a result!
Of course, if the customer is unreasonably angry and upset, then chances are they won't be shopping with you again, anyway. They might be hoping that if they complain enough, they'll get something free from you. It's better to cut your losses and just issue a standard return for customers like that.
Mistake #3: Eating the full cost of return shipping.
As crazy as it sounds, you don't need to eat the cost of the return shipping. You can make the customer pay for return shipping. That said, you might be able to gain some loyal shoppers by being lenient.
If a customer is returning a part because it doesn't fit their vehicle, look into the order a bit deeper. Did they provide a VIN? If so, then perhaps it's better if you pay shipping—the customer did what they could to get the right fitment, after all.
However, if you see that the customer DIDN'T provide a VIN, then it's reasonable to have them pay for return shipping instead. (You can put the details of this in your return policy—it will encourage customers to provide one before they order!)
Factor shipping cost into your decision as well. If the shipping cost isn't too high, then it's up to you whether or not you'll pay. For more expensive shipping, it's not worth the loss—have the customer pay for that one.
Mistake #4: Processing the refund too soon.
Don't refund the customer's payment until you get the part back. Even then, make sure to open the box and confirm that everything is how it should be.
Verify the condition of the part. Is it the right part? Has it been used? Is it damaged?
You'd be surprised what people try to get away with! Some fraudsters will send back a box with a heavy rock inside, hoping you won't notice until it's too late.
Mistake #5: Letting the returns impact your sales numbers.
When you process a return, mark the order as "cancelled" rather than completed. However you do it, put some kind of notation on the order that it was a return. This way it won't count toward your total sales.
You should already have a system in place for processing returns at the parts counter. Apply the same one to your online sales, too!
Mistake #6: Ignoring the mistakes in your system.
If a customer provided their VIN, but the part still didn't fit their vehicle, what went wrong?
Address the problem. Figure out who looked over the order, and whether or not they did a fitment check.
If you see multiple customers making the same mistake, then look into that, too. Maybe the information on your parts store is unclear, and taking a few minutes to fix it would prevent customers from ordering the wrong part in the first place.
No matter how you spin it, processing returns will never be as fun as fulfilling orders. But they don't need to eat into your profits and incur a loss for the parts department. If you can gain a loyal customer out of the experience, then anything you do pay is well worth the investment.