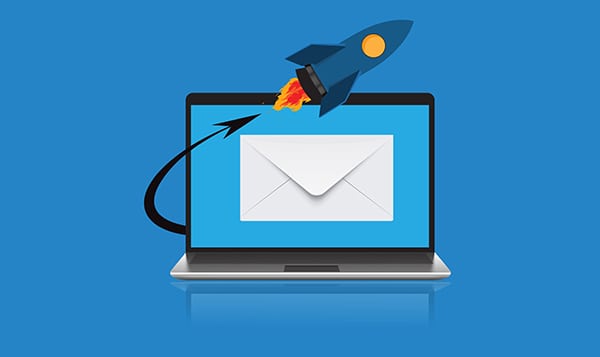 So you've been building your email list (hopefully), but how do you make the most out of this list and actually squeeze sales out of it? Here is a quick rundown of what ingredients you need for a successful promo email that will reengage past customers to buy again.
We've already covered how to format a great parts promotion template email, but this time we'll get in to detail about the actual content of those emails. Certain email elements have been proven to make promotional emails more effective, so keep these things in mind when telling customers about your next big sale.
1. Write a Great Subject Line
Right off the bat, a good subject line will draw in customers and encourage them to read the email. If the subject line is too boring, there's a good chance they won't even open it.
Generally, a successful subject line is:
Specific (What are you offering? Free shipping? 10% off select items?)
Relevant (What do your customers need?)
Inviting (Framed as a question)
Short (Aim for 28-39 characters)
Urgent (Every promotion should have an expiration and get them to act NOW)
Of course, you don't need to fit everything on that list. Not all great subject lines are questions, for example. But when you put those ideas together, you might end up with subject lines such as this one:
Winter accessories sale: FREE shipping this week only!
There are plenty of tactics you can use when writing a great subject line, and it's a good idea to mix up your lines for each unique offer. Reusing the same line for each promo will reduce your click-through rate. Check out this helpful infographic to learn more tips about effective subject lines.
2. Include a Persuasive Message and/or a Great Image
Once the email is open, the content inside needs to be similarly attractive. Promo emails have a variety of layouts, so it's up to you to decide how to balance your text and images. Typically, email marketing platforms (such as MailChimp) will offer templates to help you format your emails.
People like images. They're a lot friendlier than a block of text and can help customers imagine new purchase possibilities. Whether you take the photos yourself or purchase them from a stock photo website, they should be attractive, high-quality images that entice customers to explore your products.
A image editor such as Canva can help you add custom text or captions to these images, such as "20% off" or "24 hours only." When adding them to your email template, link these photos to relevant sale items so that customers will be directed to your parts website with a single click.
A "persuasive copy" is basically a fancy term for the text you use to persuade your shoppers to take action. This information should be relevant to your customer. Remember who your audience is, and make it clear what's in it for them when they take advantage of your sales.
When you do use text, break it up into multiple paragraphs, bold or italicize certain words for emphasis, and use bulleted lists when appropriate.
3. Offer a Limited-Time Promotion
Adding a sense of urgency is proven to increase conversion rates—businesses use it time and again during seasonal sales. If you put a time limit on your offers, it creates a sense of scarcity. As a result, customers are more likely to take action right away instead of delaying and forgetting about it.
For one of their own landing pages, HubSpot reported that simply adding phrases like "Act quick!" or "Available for one week only!" increased their click-through rate by 8%.
4. End with an Enticing Call to Action
At the end of your email, include a CTA (call to action). Similar to a limited-time offer, CTAs encourage customers to take action immediately. They can also clear up any uncertainty about what a customer has to do in order to proceed to the next step.
Writing a CTA is simple. Just tell your customer what to do (such as "Click here to take advantage of this killer sale before it ends at midnight!"), and add a link to your parts store.
Organizing a sale can take time and effort, and you don't want to see your great promotions go to waste. Thankfully, email marketing is a simple and effective way to spread the word—and it's actually easier than you would think as long as you know a few tricks.
Just remember to inform your customers about the sales (via email) a few days in advance, and remind them again when the sales actually start. Running promos can work wonders when it comes to boosting sales, but customers can't take advantage of the sales if they don't know they exist!