OUR WORK WITH FRANCHISED KIA DEALERS
Combined sales performance of Kia dealers over the last 12 months

$4,500,764
TOTAL REVENUE

$973,522
TOTAL GROSS PROFIT

53,223
PARTS & ACC SOLD
Examples of dealerships increasing part sales with RevolutionParts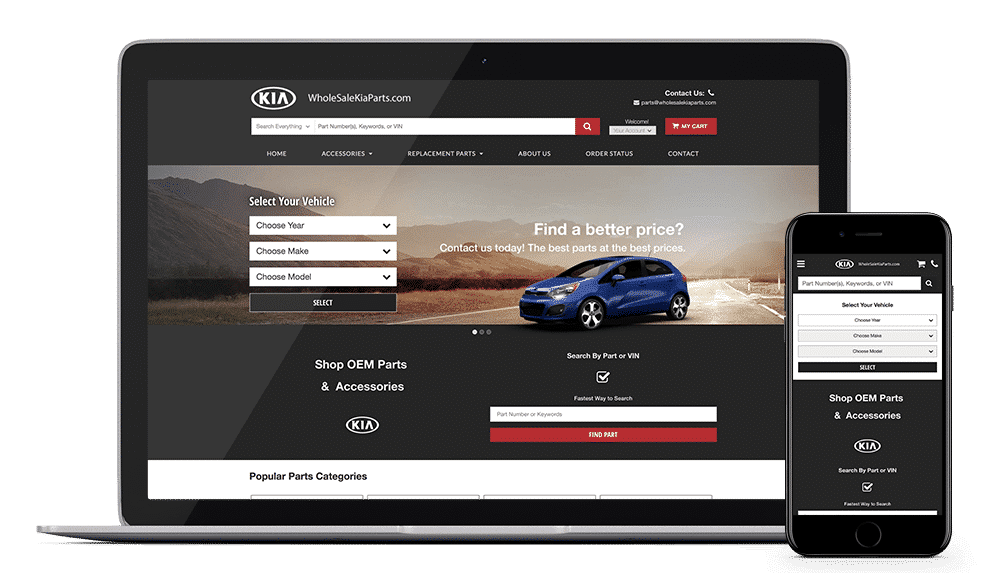 Since 2015, this Kia dealership has drastically grown their average monthly sales! Optimizing a store takes time, and these parts-selling veterans know how to do it.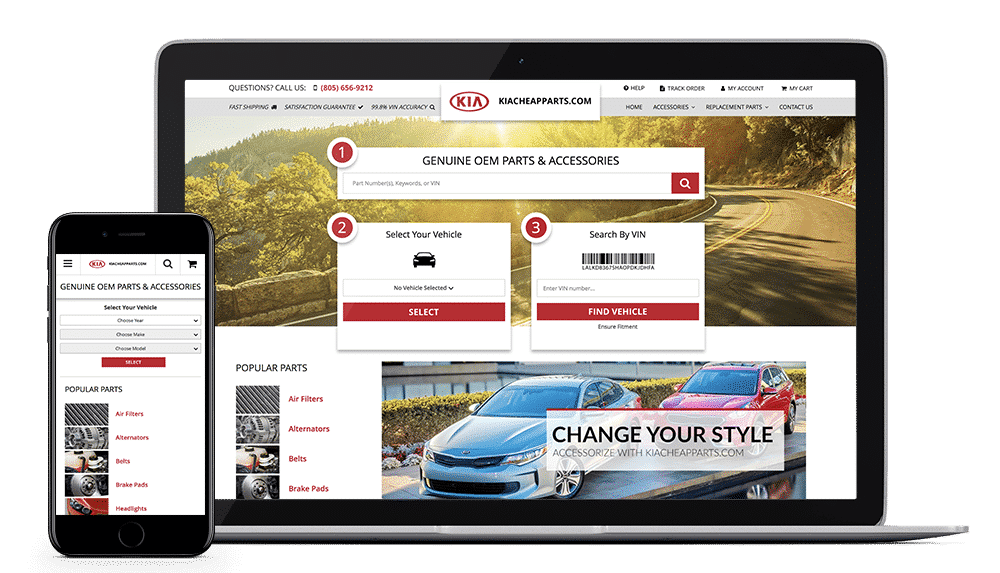 At only a few months old this Kia store may be new to selling online, but it didn't stop them from growing 2235% between their 1st and 2nd month! (The difference: Marketing Services!)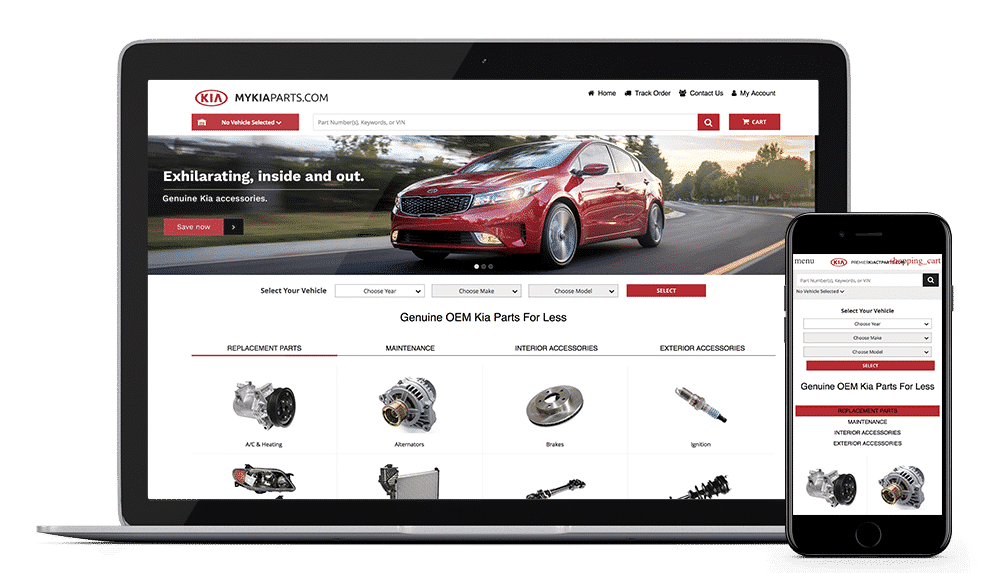 Optimized for performance, this Kia team knows how to sell. Their site makes it easy for Kia shoppers to browse accessories and buy!