OUR WORK WITH FRANCHISED HYUNDAI DEALERS
Combined sales performance of Hyundai dealers over the last 12 months:

$4,367,617
TOTAL REVENUE

$32,869
TOP DEALER MONTHLY SALES
$140.03
AVG ORDER VALUE

153,117
AVG ANNUAL ORDERS
Examples of dealerships increasing part sales with RevolutionParts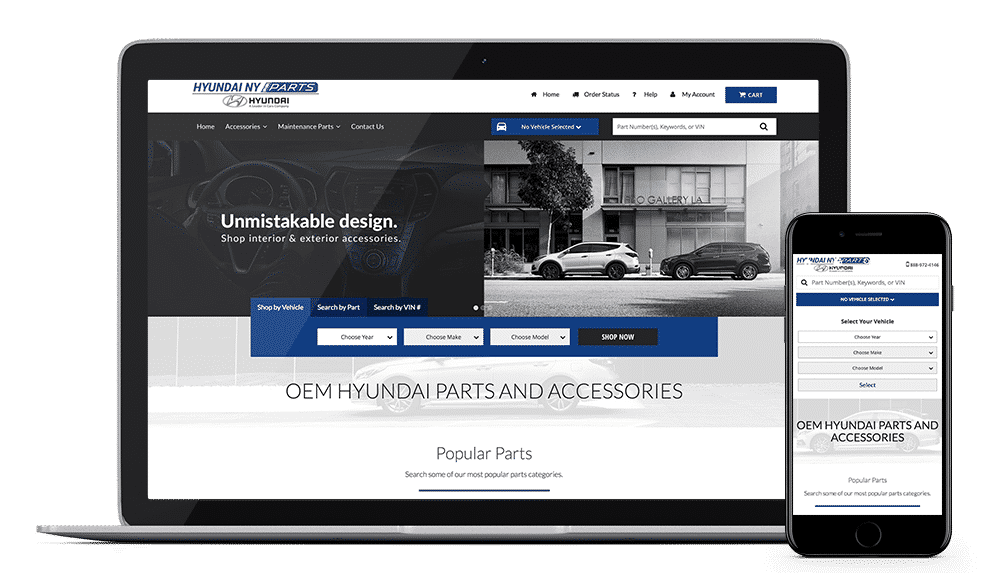 Launched in May 2017, this Hyundai store sports a clean web design built to draw in shoppers. They're on track to hit $235,500 sales in 2018!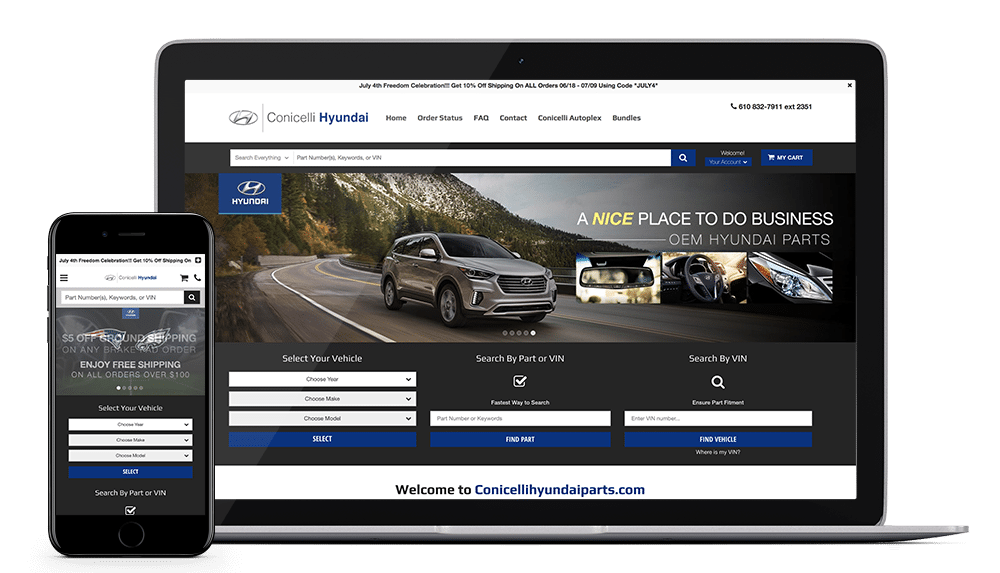 This Hyundai team has been around the block since early 2016, so they know how to move parts. Their online store sells about 8 parts every day.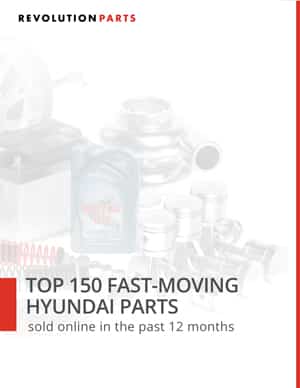 Top 150 Hyundai Parts Sold Online
A list of the top 150 Hyundai parts sold online through RevolutionParts over the past 12 months.