Paul Goold of Mike Hale Acura Drives Success Within the First Year of Selling With RevolutionParts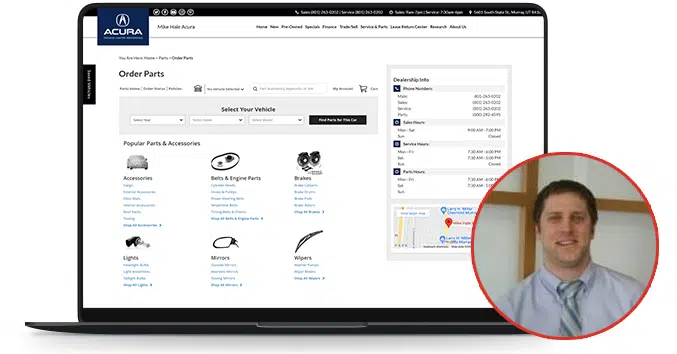 Paul Goold has been the parts manager at Mike Hale Acura for the past ten years, and during that time, he has built a successful parts business. Before coming into the dealership, Paul knew little about cars, but Mike Hale knew Paul had the knowledge and experience to turn the parts department around. At the time, the parts department was struggling to maintain low obsolescence and expand its business. 
"When I came on we had an obsolescence problem. We were sitting at about 25% obsolescence and the people before me were doing a poor job of managing it," says Paul, "I'm someone who is process-oriented and very process-driven, so when I started, I changed some of the processes that were in place and began to sell off some of that obsolescence." 
This change in processes quickly began to pay off, and within two years, Paul's parts department had increased business and was hitting goals quicker than anticipated. Not only were they selling off old parts that were taking up space in their warehouse, but they were increasing their wholesale business at the same time. Paul attributes this change to the shift in customer service they began providing to their customers. 
"We increased our wholesale market, but we aren't the only Acura dealer in Salt Lake, so the wholesale market is pretty small. We changed our mentality from the idea that customers have to come to us, to they should want to come to us. We increased our customer service to differentiate ourselves from other dealers. We base our philosophy on our customer service and what we can do for our customers." 
Under his leadership, Mike Hale Acura's parts department continued to grow, and sales increased. However, the majority of business was coming from their local market, and it was quickly becoming evident that the industry was beginning to shift to new models of business.
"We were hesitant to get into selling online," says Paul, "But I realized this is where the world was headed and if we don't figure out a way to be involved [online], we're missing out."
At the time, Paul was finishing his MBA at the University of Utah. He realized that a lot of what RevolutionParts was doing were things he was doing in his classes on marketing and eCommerce. He knew that if he wanted to increase his market size and keep up with where the industry was headed, he needed to be selling online. By August of 2020, Mike Hale Acura became part of the parts eCommerce revolution.
"The one thing is, I wish we would have started using RevolutionParts sooner," confessed Paul.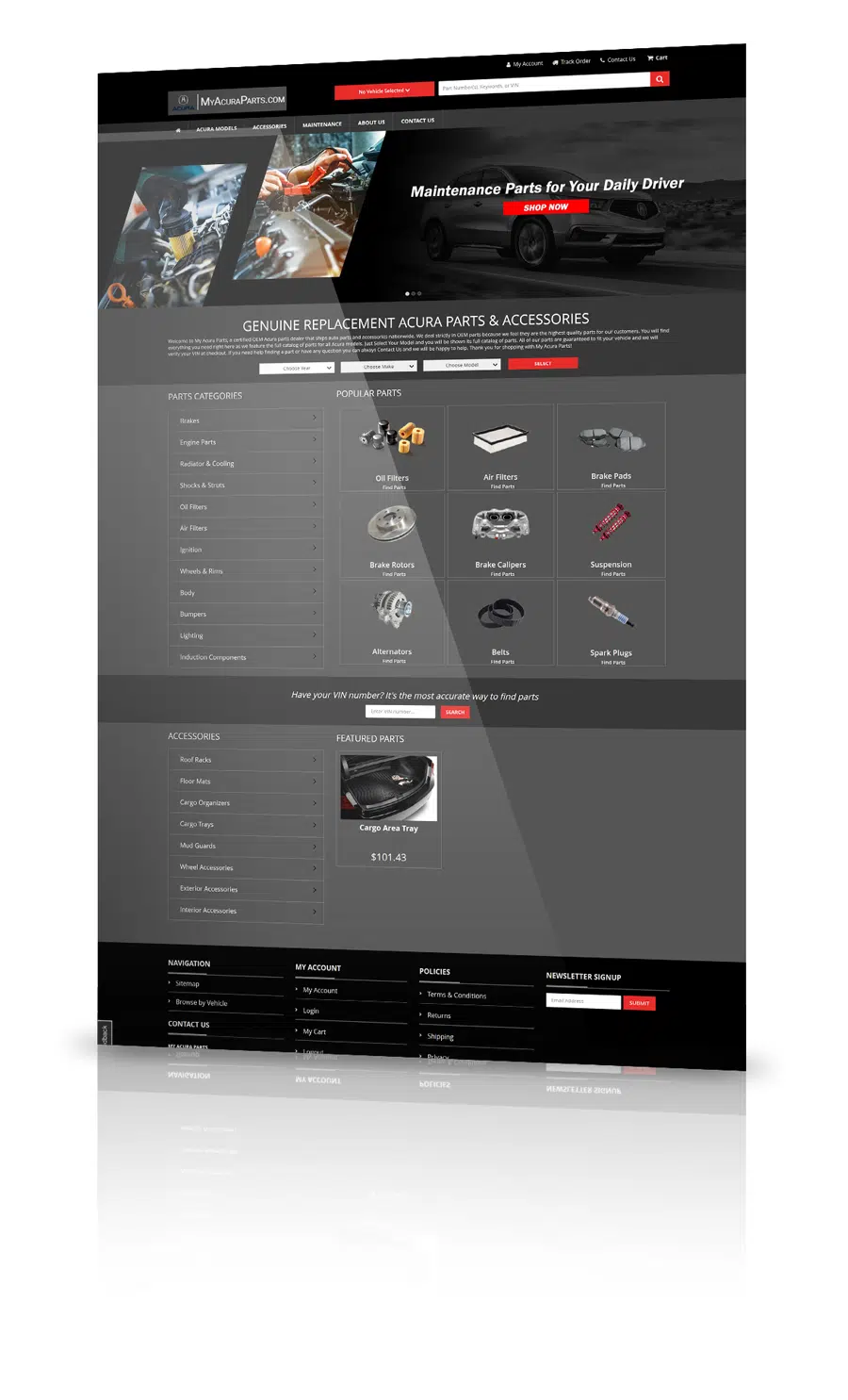 When the pandemic hit, parts sales across the country dropped. In fact, according to NADA, dealers lost out on a total of 6 billion dollars in parts in 2020. When Mike Hale Acura joined RevolutionParts in August, the pandemic was already hitting dealerships pretty hard. Paul knew if ever there was a time to start selling online, this was it. Once the decision to start selling parts and accessories online was made, getting set up with RevolutionParts was easy.
"We started out with a rep to get everything lined up and got transferred to our account manager. At that point, it was a really smooth process and only took a day or two to get set up," says Paul.
Once a dealer gets set up with RevolutionParts, they have the option to also sign up for marketing and take advantage of parts marketing experts. This was an option Paul quickly decided to take full advantage of, "When we started, we decided not to do any ad spend and that lasted about two weeks… In the past year, we've had some pretty good success and our ad spend is up over 14X." 
Through RevolutionParts, Paul has been able to make his parts department another $257,000 in the past year in just online sales, "That's $257,000 I wasn't making prior and $28,000 in gross."
First Year With RevolutionParts



Paul attributes much of this success to their continued strive to provide their customers with amazon customer service, whether they are walking through the door or shopping online. During a time when many dealers have to put parts on backorder, Paul notes that the customer service they provide has made all the difference.
"It's made a ton of difference in the past three months when it's been tough to get parts," says Paul, "We, as a parts department, don't take the fact that there are 17 pages of back order as the norm. We've done a lot of work at our dealership to get customer's VIN numbers, call other dealers in the country that Honda will pay us to buy the parts and shop out our customers. Not a lot of dealers will do that."
The challenges that Paul's parts department is facing is a current frustration shared throughout the parts industry, but having the ability to expand their market and serve customers around the country is something that Paul doesn't take for granted. In the future, Paul is looking forward to growing his parts department and increasing their revenue goals. After seeing what selling online has done for his parts department, Paul now encourages other dealers looking to sell more parts to do the same.
"You're increasing your visibility and your market share exponentially… I would recommend [RevolutionParts] to dealers who are in a small market. You're not marketing to your local market, you're marketing outside your metro area."