Mercedes-Benz of Laredo Grows Their Sales by 200% In One Year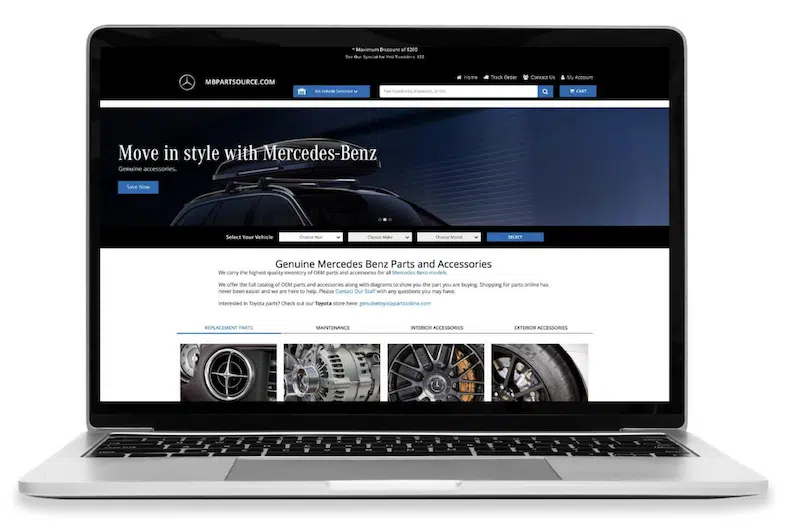 In the 18 years that Mike Adams has been a parts manager, he knew that his department would have to change the way they did business, especially after the 2020 pandemic hit. Mike joined Mercedes-Benz of Laredo in 2004, and in the years since he started, he's noticed how the internet has transformed the parts retail market. "This is where the future is headed, and that's what prompted me to start looking for platforms to start selling parts online."
Mike and his team at Mercedes-Benz Laredo began their partnership with RevolutionParts in 2018, just two years before the start of the pandemic. "This was the first time I sold online, ever," says Mike. Parts eCommerce represented uncharted territory, and at the beginning, Mike was unsure how to get started. 
"When we first started, we saw maybe one to two orders a month online," says Mike. However, with time, effort, and help from their RevolutionParts customer success manager, they grew that into 300 orders a month. By 2020 they had generated $90k in monthly online revenue. "During COVID, our business just skyrocketed. It's been a great experience." 
Since 2020, his parts department has transformed into a well-oiled machine. Keeping a pulse on their online sales traffic seemed complicated at first, but with a little help, they were able to learn the ins and outs of parts eCommerce fairly quickly.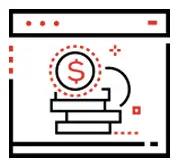 "The first thing I look at is the RevolutionParts dashboard to find out how many daily orders have come in that morning," says Mike. "From there, I usually check the emails, check in on individual orders. Depending on how many orders we have, we can pack and ship out orders that day. It's very easy." 
Having a quick, easy-access overview of new orders and total sales has been a great help to their existing sales strategy. Rather than ending their existing techniques, they've built upon their tactics, making the transition into online sales smooth and painless. They've even used features like the Quoting Tool to help them solve other problems behind the parts counter.
"My staff actually likes the quoting tool. The traditional quoting process can make it difficult to confirm orders, but they say that quoting tool is easy to use and all the information they need is right there."
Since partnering with RevolutionParts, Mike has been pleasantly surprised at the amount of cooperation he's experienced with his team's Customer Success Manager. "Working with them has been very pleasant," says Mike. "I love talking about our goals with them, chatting about the things we want to do and how to realistically achieve them." 
In fact, with the help of their Customer Success Manager, they were able to hire additional staff as their online sales increased. Growing the size of their department has always been a major goal. Now that they're processing more than $100k in monthly sales, they have plans to continue that growth. 
With the amount of success his department has seen, other dealerships have turned to Mike for advice. "Well, I have recommended RevolutionParts before," says Mike.
"I've had other friends of mine that are parts managers that have called me and asked, 'Mike, what are you doing? How are you doing this?' I told them, nothing has changed in my strategy, but I sell online, and I use RevolutionParts to do it."
Looking ahead, Mike has no plans to slow down his ambitions for his department. With plans to add Amazon as an additional selling channel, he's confident he can grow his annual online revenue to $1.5 million by the end of 2023. 
"We're looking to add on another employee too," says Mike, "And they'll just be responsible for our online sales. I think that one person can comfortably handle between seventy-five to eighty thousand dollars a month in sales, but beyond that, you need to start adding on more people to help out."
Looking to grow your parts business just like Mike at Mercedes-Benz of Laredo? Look no further! RevolutionParts is ready to help you today. Schedule a free demo with one of our resident experts and get the process started. With the right eCommerce strategy, you can unlock your parts department's selling potential.