Ford Country's Internet Team is Taking Their Dealership to The Next Level with Parts eCommerce
The team over at Ford County has fully embraced eCommerce, and it is paying off! In 2016, Ford Country hired David In to get their Internet Department started, and together with Parts Manager Brian Walsh, parts sales have soared. With the help of Chi Truong and Page Krautner to package and process orders, the small group is currently moving over $100k in parts per month. 
Ford Country knew the future of the automotive industry was online and set out to develop an Internet Department to focus on eCommerce. Having the full support of the dealership to back them up has helped David and Brian's team continuously reach new heights. "Our managers gave us the backup and support that we need to not only make Internet sales a priority in our dealership, we now carry and sell a lot of parts that we normally wouldn't in this area," says David. 
Soon after joining RevolutionParts, Ford Country also added RP's Marketing Services to help them drive more parts sales and advertise to customers across the country. Since then, there has been no looking back.
Selling and Marketing Online with RevolutionParts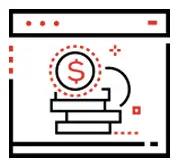 $117,181
30-Day Rolling Revenue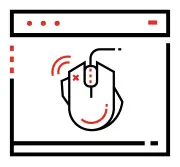 "We continue to use RevolutionParts because of their knowledgeable staff, great service, and their user-friendly back-end system," says David.
When asked how it has been working with the RevolutionParts Marketing Team, David says, "the staff at [RevolutionParts] is just awesome!  When I first started here, I called these guys so much with things I wanted changed, things I needed help with, and some detailed things that I know gave them headaches! Even then, they were super helpful and actually called me back when they said that they would research something and get back to me."
For most dealerships, the Parts Department is often overlooked, but not at Ford Country! Brian Walsh notes that having success with eCommerce has helped the Parts Department have a bigger voice throughout the entire dealership. 
Running a successful parts eCommerce business has made Ford Country more competitive, especially against aftermarket retailers. It has also been a great avenue to educate their customers on the different parts available online.
"Not only can we compete with aftermarket retailers with price, but the internet has been a good way for us to inform customers about the difference in quality, warranty, and performance when it comes to OEM vs Aftermarket," says Brian.
As the internet expert, David knows that the RevolutionParts platform is best-in-class, stating, "I think our numbers speak for themselves. I have seen other services out there (which I will not name), but RevolutionParts has a really easy-to-use back-end interface. I also like the fact that I have pretty much full control over our listings, design, marketing options, etc." 
Ford Country's internet team is currently sending out over 250 packages on a typical Monday, and they have no plans of slowing down. Instead, they see a ton of potential to continue to grow and sell more parts, "The best part is, we are still at what I consider beginning stages. We still have a ton of room to grow," says David, "We are selling close to $100k a month on the internet, and have plans to grow a lot more from here."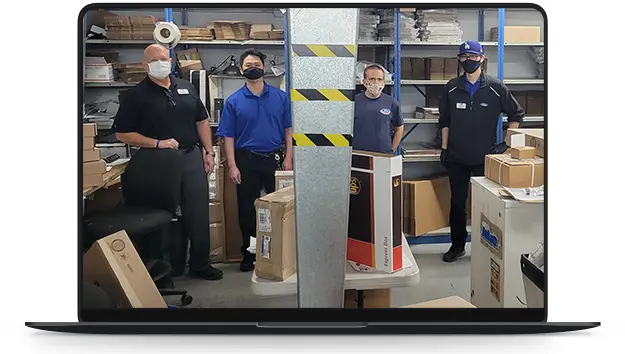 (Left to Right) Brian Walsh; Chi Truong; Page Krautner; David In