Nick Mendoza Of Crest Volvo Saves $4k/month By Using Same-Day Delivery
Like most things in life, businesses must evolve to meet economic demands. Dealers have to find new ways to improve their services and create customer efficiencies. For Nick Mendoza, Parts Manager at Crest Volvo, he needed a better and faster way to pick up and deliver local parts for his wholesale customers. Nick had his in-house drivers, but he needed a solution for those hotshot delivery orders. It needed to be cheaper than hiring another driver and easy to manage.
That's when Nick learned about Same-Day Delivery, a solution that came at no additional cost to their existing partnership with RevolutionParts. With this new feature, he would have an on-demand delivery service to utilize for any local parts order. Nick explained, "We have two drivers that deliver parts for us. But, if they're out en route and another shop needs a part fast, then we just set that up through Same-Day Delivery."
"It was pretty straightforward. We did a couple test runs to see how Same-Day Delivery worked. After the first few days, it was easy to get the hang of."
Nick and his Warehouse Manager have been able to improve the efficiencies for their customers and for their own dealership. With almost 90 deliveries made in the first 3 months, Nick and the Parts Department at Crest Volvo have been using Same-Day Delivery to not only service their local customers but to help get parts to their service department.
DELIVERIES MADE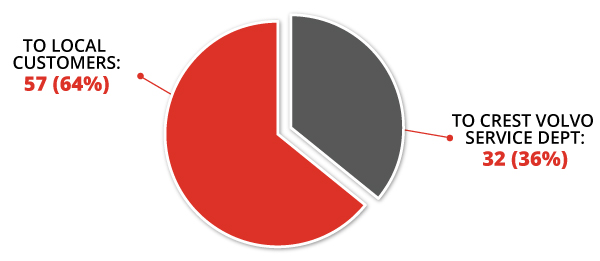 "We use it a lot for our service department," says Nick, "If a car's down and they need to get it out, they don't have to wait for one of our driver's to come back. With Same-Day Delivery, we can get a part from another dealer just 30 minutes away and bring it back as soon as possible."
By having this on-demand delivery option, Nick says they've been able to cut down on time and costs for his department: "The drivers will get there 15-20 minutes faster than our in-house staff, and it's cheaper than any other option for delivery." Hiring another driver would have cost him around $4,500 per month for both driver and vehicle, but Nick has averaged just $17.74 per delivery using Same-Day Delivery.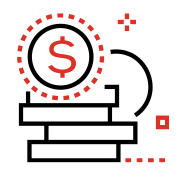 $17.74
AVERAGE DELIVERY COST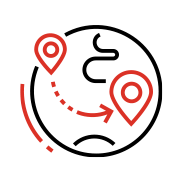 $3,968
MONTHLY SAVINGS WITH SAME-DAY DELIVERY
Being able to pick up and deliver parts faster at a fraction of the cost allows dealers like Crest Volvo to:
Tap into their local wholesale market
Offer a higher level of customer experience
Improve their service drive efficiency
Not only are they offering their local customers the ease of an online Web Store to purchase parts, but now they can have those orders picked up and delivered in less than an hour.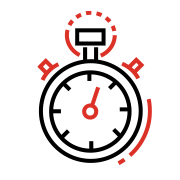 36 MINUTES
CREST VOLVO AVG DELIVERY TIME
In just 3 months, Nick has saved his department time and money, as well as helping the dealership improve the customer downtime in the service drive. Dealers that are intentional and focus on the customer will be the ones to see the highest success. This success will continue to bring repeat customers back—whether it's online or not.
Same-Day Delivery is the perfect solution for customers looking to effectively handle their order volume and meet customer expectations without breaking the budget. Get the comparison chart to see how your current methods measure up: