Dealership Doubles Monthly Parts Revenue in 6 Months Selling Parts Online
Eric Manna, Parts Manager at Cherry Hill Mitsubishi, has been through it all when it comes to selling parts and accessories online. When his department first moved online, things were a complete mess. For one, they were using multiple different vendors to sell the parts and ship out all orders. On top of that, they were manually uploading their listings to eBay and Amazon, which meant spending hours upon hours just to list a small percentage of their inventory.
Something had to be done. The team at the Cherry Hill dealerships knew there had to be a better eCommerce solution to sell their auto parts and accessories online. That's when they came across RevolutionParts.
Cherry Hill had found a solution for selling more parts, increasing sales, and doing it all at a faster pace. RevolutionParts offered an easy way to sell on Amazon and eBay, but we also offered them the ability to sell through their own parts website. The RevolutionParts platform became their all-in-one solution to bulk upload their entire inventory to marketplaces in a matter of seconds, collect payment directly from their sales, and ship their orders out.
"My favorite feature is the upload feature for eBay and Amazon," Eric Manna said, "It's extremely helpful with keeping inventory up-to-date and refreshed. It saves us a lot of time and actually reduces cancellations."
"We've been able to exponentially increase sales," he explained. Which is not an understatement! Since their first full month of sales, they've increased revenue between their Mitsubishi and Suzuki dealership by over 133%.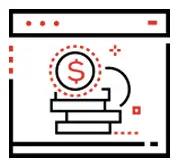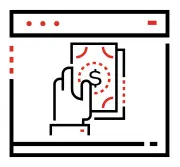 $77,338
Avg Monthly Revenue
(March-August 2020)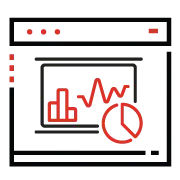 26%
Avg Monthly
Revenue Increase
As Cherry Hill brings on their other dealerships and starts duplicating that success they're seeing at these two stores, they'll be making some real big bucks. The team at Cherry Hill now has the same eCommerce partner for all their stores, and they have all the tools they need with RevolutionParts.
"There are so many great features available to use," Eric says. And his advice to other dealers: "Really take the opportunity to learn about this platform and dig into it. It will help you improve your part sales, and it's really about improving the success of your parts department."
Jump on a demo to see how the RevolutionParts platform can improve the processes in your parts department and start boosting your revenue. Contact us today to see it in action.