Cat Security Reaches Over $3 Million in Annual Sales with RevolutionParts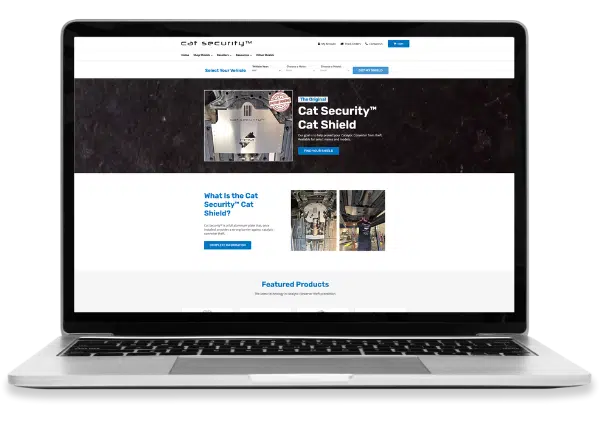 When Cat Security's team saw an urgent problem among vehicle owners, they took the initiative to solve it. Catalytic converter theft is one of the most significant automobile theft problems in the U.S. In fact, according to the National Insurance Crime Bureau, more than 52,000 catalytic converters were stolen in 2021, skyrocketing 1,215% increase over the previous 2 years.
What was Cat Security's solution to this problem? An easy-install catalytic converter shield cover. Their shields are offered for a variety of vehicle makes and models and are designed to stop auto parts thieves in their tracks. 
With such a massive surge in thefts of this kind within the last year alone, Cat Security became one of the country's fastest-growing specialty aftermarket auto parts sellers. Today, they're generating close to $3.5 million in total sales with RevolutionParts. How did they do it? 
Scott McDonald, the General Manager and Director of Operations has some valuable insights. 
Having previously used upwards of 5+ different software management systems on the operations side of the business, Scott and his team recognized the need for a streamlined, all-in-one platform to help them manage their workload. "We're a fairly small company, and we don't have a lot of people at this point," says Scott. Improving operational efficiencies was, and still is, essential to their success.
First Year of Online Sales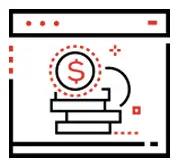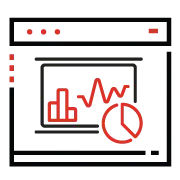 "One of the functionalities we were missing from our last management software was easy reporting," says Scott. "They would give you three reports: yesterday's sales, this week's sales, and sales from the dawn of time. If we wanted any data dating farther back than a week, we had to request a report for the dawn of time, export that into a CSV file, pull it into a spreadsheet, and sort it by the date period that we wanted."
The number of steps it took to see their sales at a glance came at the cost of valuable time that could be focused elsewhere. An alternative solution was needed. However, with the level of growth they were experiencing, they couldn't devote the time they felt they needed to research an alternative solution. 
"We were recommended to RevolutionParts from a third-party logistics consulting company," says Scott. "They were helping us improve our systems to streamline things… that's how we came to find RevolutionParts."
Since partnering with RevolutionParts, Scott and his Cat Security team have diversified how they use the platform in their daily tasks. 
"We have a call center that handles most of our incoming phone calls. They're using the RevolutionParts system. They're reviewing customer messages that come in through the message center and responding to them, answering technical questions if they can. The messaging center is a huge benefit," says Scott. 
Customer communication has only been one of the operational benefits Scott and his team have experienced. It's also been a great way to integrate their existing sales channels into one easy-access location. "We had sold on Amazon and eBay, which we still do. Now, both of these are linked to our RevolutionParts account," says Scott. "We're using the entire thing as a sales platform now."
For Scott, having a hand in a variety of processes made him stress the need for an all-encompassing solution. "For myself here, it's more of just an overview, looking and seeing what's happening, checking sales numbers, and responding to any order issues that may have come up with an order shipment," says Scott. "It's a great all-in-one."
Since their initial partnership with RevolutionParts in March of 2022, Cat Security has been busier than ever. "We just recently launched our B2B pro-side portal so that we can move our wholesale customers to place their own orders instead of calling in and us doing manual orders that way," says Scott, "And that's continuing to gain speed."
With continued plans to grow, Scott says he and his team aren't slowing down. "We're just continuing to expand," says Scott, "Our biggest goal is to have as many products as possible. Product development is key for us." 
Cat Security is also looking to increase its repeat buyer segment, especially where wholesale customers are concerned. Nearly 85% of their business currently comes from single-purchase consumers. To maintain their sales growth, they recognize that they'll have to continue expanding other areas of their business. 
As the specialty aftermarket parts retail market continues to diversify, Scott sheds some words of wisdom for those looking to streamline their business. "Do the research on what you need to solve for and how to find the solutions that will get you as much of your problem-solving tools under one platform as possible," says Scott. "The least amount of tools that you need to implement to get work done is the optimal solution."