The Team at Carlock Toyota Share How They've Created a Thriving Online Parts Business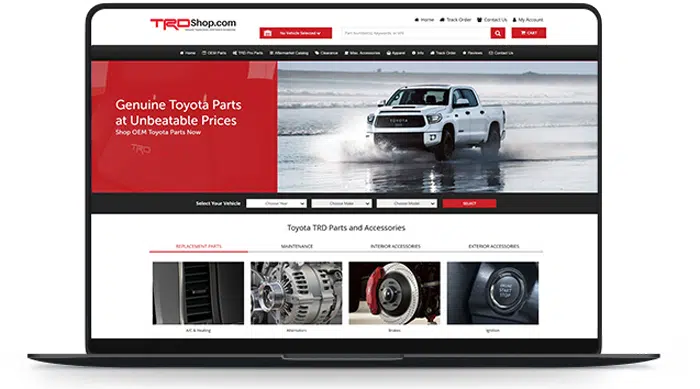 Will Robinson and Chris McMillen from Carlock Toyota of Tupelo, a Gulf States Toyota dealership, have been in the parts game for some time. As members of the Carlock Toyota team, they've seen it all. Now that the parts industry is moving to embrace eCommerce, they've taken it upon themselves to change the way their dealership does parts business. 
Before partnering with RevolutionParts, Carlock Toyota was already dabbling in the online arena selling accessories. However, there were some challenges they were facing. As Will recalls, "We used Big Commerce and their platform, but you had to put everything you sold on there and create your own listing. We had 50-60 parts in there, but they were custom listed… You'd be lucky to get three to four orders a week."
Will knew there had to be a better way to do business, and if he wanted to start selling OEM parts online, he would have to look for another platform to do business. 
"There were two or three programs we looked at, but the look and feel of RevolutionParts, along with the rep that we spoke to, really sold us on it… I spent a full year dedicated to this website, updating the marketing and getting our name out there… I'm very proud of it and now oversee it. It's kind of like my baby and I'm always going to have my hand in it."
Chris mentions that after that, the department really took off. "The parts department is its own enterprise here. We ended up doing so well on the internet we hired three more people; two in the back to ship and pull parts and someone on the counter to process orders."
This online success proved vital last year when the pandemic hit. While most parts departments struggled to stay afloat, Chris and Will recognized how essential eCommerce had become. Thanks to their online business, they not only survived the economic decline caused by the pandemic, but they actually saw growth in their business and their team. 
"When all other places were laying people off, we were bringing our people back in and hiring. The online store just blew up."
Selling and Marketing Online with RevolutionParts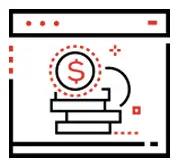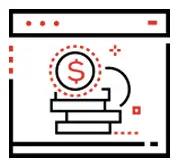 Chris and Will both know that providing great customer service to their online customers is just as important as the ones they deal with face to face. 
"I would say one of the most important parts is the customer relations, how you answer emails, the way you take a phone call, how long it takes you to respond to an email. I tell my team to treat your customer emails as if you were talking to them face to face," says Will. 
Chris agrees that customer service is a significant aspect of success and points out how great his team is at doing this: "I've got a good team, they follow up with everybody and they stay in contact with them." He knows how important it is that customers feel that connection to your store, "They're not just ordering off the internet, it's like they're ordering locally."
When it comes to selling parts online, there is no doubt that Will and Chris have become experts. They know how to build a thriving parts eCommerce business from the ground up. Now, they are hoping to one day turn their parts department into its own entity and have a department offsite.
They have even begun helping one of their sister stores start their eCommerce business and get them on their way to the success they've enjoyed. While Chris acknowledges that starting an online parts business does take some time, he is proud to say their sister store has already started to see some success, "they went from two orders every other day and are now doing 25 orders a day. Now he's fixin' to hire another guy to help him keep up with orders."
Although the team at Carlock Toyota has already seen a lot of success, it is clear they will continue to grow their parts business and do exciting things in the future.