All Star DCJR Builds a Multi-Million Dollar Parts Business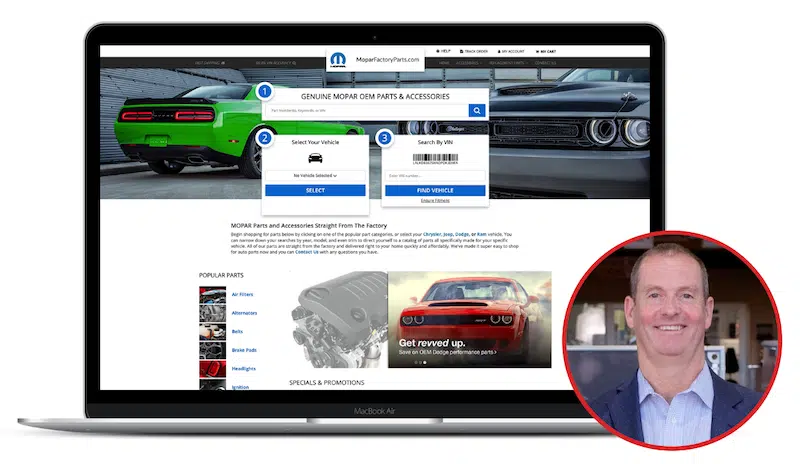 Justin Akin, owner of All Star Dodge Chrysler Jeep Ram and winner of the 2022 RevolutionParts Parts Department of the Year Award, got into selling parts online after seeing the success of other dealers. "Automotive News did a story on a dealership that was starting in the online parts game. So, I watched that video and thought, okay, that's a selling channel that we're not currently in."
Having been in the business since 2002, Justin was eager for the opportunity to start selling parts online and grow his parts business. It was this decision that helped skyrocket the success that All Start DCJR sees today.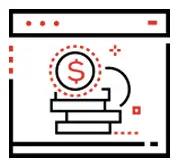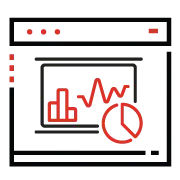 The success Justin sees in his parts department didn't happen overnight—it took hard work and some trial and error to get it right. "We messed up at first," says Justin. "We made all kinds of mistakes by putting the wrong people in charge of various things that didn't understand the online game."
Justin's online success doesn't just come from hiring and training the right people but from mastering digital marketing and implementing the right strategies, such as:
Focusing on SEO and SEM

Making sure their website has high-quality photos 

Ensuring that each listed part has the correct dimensions
Once Justin and his team began focusing on digital marketing, their business really took off. "You have to keep a pulse on digital marketing if you want to be successful," says Justin.
"We were working on SEO and updating stuff in the backend, and you could see the different times where Google would rescan the website and recognize what we had done and saw the sales just skyrocketed."
Seeing the power that digital marketing had on their online parts business, Justin knew it was essential to growing their business. However, he also recognized that good digital marketing took a lot of time to test strategies and set up ads. Trying to do this in-house meant it easily took over other aspects of the department's daily processes, so they turned to RevolutionParts' Marketing Agency. 
"I figured, okay if anyone's out there doing Google Ads for me on parts, I might as well have the team from RevolutionParts doing it rather than someone else," says Justin. By teaming up with the RevolutionParts Marketing Agency, Justin and his team can return their attention to the operations within the department. 
All Star DCJR's parts business is continually growing, and their efforts are paying off. They are able to attract new customers that live hundreds or thousands of miles from the dealership, but they have grown a healthy base of return customers, a crucial aspect of a successful business. Customers keep coming back because of amazing customer service and quick part delivery. 
"We have a lot of repeat customers now from all over the all over the country, because we got there part shipped out in a timely manner."
Justin and his team may have built a successful parts department, but they are not planning on slowing down anytime soon. In fact, they have big plans to expand their business through online marketplaces.  "I'm about to hire a manager, just to run this business for us and they'll be working closely with me to understand my vision for eBay and Amazon," says Justin, "We need to maximize all of these channels because they all have tremendous growth potential and could get us to that million dollars per month in online sales." The All Star Dodge Chrysler Jeep Ram team has big goals, and there is no doubt they are on their way to reaching them. Justin knows that there is no limit to how far his dealership can go with the right tools, strategies, and team.
The All Star DCJR Team