PHOENIX, June 9, 2022 — RevolutionParts, a U.S-based company dedicated to accelerating parts sales for OEMs and automotive retailers, is pleased to announce the expansion of its Canadian offerings to include support for Canadian French and local currency (CAD).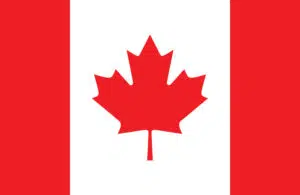 "As an organization it's our mission to make the buying and selling of parts as frictionless as possible," said Andreas Ronneseth, CSO and Co-Founder of RevolutionParts. "These changes further that mission by allowing our sellers to reach all Canadian buyers."
The company originally expanded to Canada in early 2021 after spending years transforming how parts are bought and sold in the United States. "We saw a strong demand in Canada for eCommerce parts solutions and wanted to provide retailers in the country with the same tools available to their counterparts in the US, " Ronneseth said.
RevolutionParts works directly with OEMs and retailers to strategically create the right eCommerce solutions for a unified brand experience regardless of where the consumer purchases the part. This includes developing national eCommerce stores for OEMs, where retailers act as the seller of record, eCommerce websites, online quoting, order management, reporting, fraud detection, detailed catalog data, shipping integrations, and more.
"It's important when developing eCommerce solutions in the OEM parts space that you develop a solution that meets the needs of both the OEM and the retailer, " Ronneseth said.
The success of the organization's solutions is clear, as OEMs and Retailers partnering with RevolutionParts drove more than $550 million in parts orders through the platform in 2021.
"We are excited to continue our growth in Canada and help both OEMs and retailers redefine how they sell parts," said Ibrahim Mesbah, CEO and Co-Founder of RevolutionParts.
About RevolutionParts
RevolutionParts accelerates OEM parts and accessories sales for every major automotive brand. The company's core focus is on delivering an enterprise-ready platform for parts retail and wholesale commerce channels. The RevolutionParts platform powers more than $550M in annual sales and reaches millions of unique buyers globally. For more information, visit www.revolutionparts.com.
Media Contact:
Mike Rich
RevolutionParts, Inc.
480-809-7415
mrich@revolutionparts.com