PHOENIX, AZ February 16, 2021,  – RevolutionParts, the leading provider of parts ecommerce solutions for automotive dealers, announces the appointment of Ron Frey and Sujay Tyle to the company's Board of Directors. 
"We are pleased to welcome Ron and Sujay to our Board of Directors at this important next stage in the evolution of RevolutionParts," stated Ibrahim Mesbah, RevolutionParts' Founder and Chief Executive Officer. "As highly respected and seasoned executives with valuable automotive industry experience, we look forward to their expert engagement and assistance in making RevolutionParts the leading provider of parts commerce software."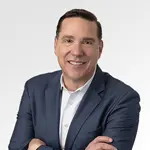 Frey is founder and CEO of RL Frey, Inc., a strategic advisory practice. With more than three decades of automotive industry experience his hallmark is innovation. He was at the forefront of developing disruptive affinity auto-buying programs, the President of AutoNation Direct, and Chief Strategy Officer for both AutoNation and CDK Global.
"The team at RevolutionParts has created an unparalleled suite of innovative solutions to optimize the parts and accessory business for both dealers and manufacturers," said Frey. "I look forward to contributing to the company's continued growth and success."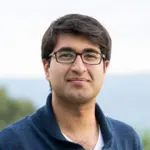 Tyle is currently a venture partner at Balderton Capital and active angel investor. Previously, he was the Co-founder and Global CEO of Frontier Car Group (FCG) – a used cars automotive marketplace operating in a select few emerging markets. FCG was acquired by OLX/Naspers in December 2019 for ~$700M in an all-cash deal.
"The growth and opportunity in front of RevolutionParts is what led me to join the board," said Tyle. "They have built a great product and have a strong vision. I look forward to working alongside the company's leadership team to make RevolutionParts the global leader in parts commerce."
Frey and Tyle join existing RevolutionParts' Board Member Chase Fraser and advisor Paul Winandy.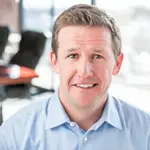 Chase Fraser is a Managing Partner at FM Capital, a VC firm that invests in early and late-stage automotive technology companies. He also founded MarketView 360, an automotive digital marketing company that was acquired by SCI-MarketView in 2008.
Paul Winandy's 30+ year career has been devoted to starting, building and scaling new businesses. As an operating executive, he has taken leadership positions in four companies that grew rapidly, landed on the Inc. 500 and ultimately exited successfully. He is currently focused on supporting the next generation of business builders through mentoring, advising, and investing in their early stage companies.
About RevolutionParts
RevolutionParts accelerates OEM parts and accessories sales for every major automotive brand. The company's core focus is on delivering an enterprise-ready platform for parts retail and wholesale commerce channels. The RevolutionParts platform powers more than $400M in annual sales and reaches millions of unique buyers globally. For more information, visit www.revolutionparts.com.
Media Contact:
Mike Rich
RevolutionParts, Inc.
480-809-7415
mrich@revolutionparts.com