New car dealerships continued to see challenges in 2021 with the shortage of employees and supply chain issues that continue to impact the availability of new cars and auto parts. However, these challenges didn't stop dealers from finding success, increasing revenue, and growing their business through parts eCommerce. That is why we are so excited about our 2nd annual Parts Excellence Award winners, where we recognize the leaders in parts eCommerce, celebrating their hard work, dedication, and outstanding success. 
The 2022 Parts Excellence Award winners were selected based on their overall sales performance, level of engagement with the RevolutionParts Platform, and other considerations. Here at RevolutionParts, we believe that hard work should be recognized, and so we are pleased to introduce you to the best of the best in parts eCommerce.
Winners of the RevolutionParts 2nd Annual Parts Excellence Awards: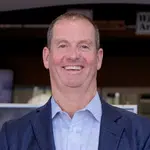 Parts Department of the Year
Justin Akin, All Star DCJR
2021 SALES PERFORMANCE
TOTAL REVENUE: $4,162,584
AVG ORDER VALUE: $130
TOTAL # ORDERS: 31,878
Justin Akin took over All Start DCJR in 2002 and made his way through the dealership, taking his time to learn about every department, including the parts department, where he began selling parts online, and to great success!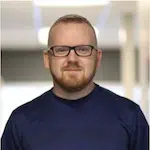 Parts Department of the Year (Canada)
Kelly Marsden, River City Ford
2021 SALES PERFORMANCE
TOTAL REVENUE: $459,006
AVG ORDER VALUE: $281
TOTAL # ORDERS: 1628
Kelly Marsden began his career in the automotive industry by driving a shuttle. Since then, he has worked his way through many departments, from service to parts. Now, he is a highly successful Parts Manager at River City Ford.

eCommerce Excellence
Luke Bishop, Flow Automotive
2021 SALES PERFORMANCE
TOTAL REVENUE: $10,321,385
AVG ORDER VALUE: $205
TOTAL # ORDERS: 50,228
Luke Bishop is the Internet Parts Manager at Flow Automotive and runs his business with a customer-first mindset. At Flow Automotive, they are dedicated to turning their employees into industry experts and empowering them to make decisions to meet their customers' needs. This approach has been paramount to their success.

eCommerce Excellence (Canada)
Brantford Toyota
2021 SALES PERFORMANCE
TOTAL REVENUE: $161,882
AVG ORDER VALUE: $287
TOTAL # ORDERS: 563
When the team at Brantford Toyota sets a goal, they tackle any challenge they come across until that goal is achieved. When they set their goal to sell parts online and drive more revenue, they weren't messing around. They began in the fall of 2021 and began seeing immediate success.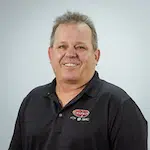 Amazon Seller of the Year
Brian Teem, Chapman Chevrolet Buick GMC
2021 AMAZON SALES PERFORMANCE
TOTAL REVENUE: $1,556,141
AVG ORDER VALUE: $44
TOTAL # ORDERS: 35,330
Brian Teem has been in the business for the past 30 years, 23 of which he has served as a Parts Manager. With all this experience, it is no surprise that he knows the secret behind creating a successful parts business. As a firm believer in customer service, with a customer-first mentality and a hands-on approach to business, he has built a thriving Amazon parts store.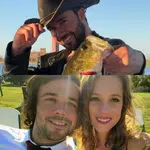 eBay Seller of the Year
Chris & Brandon Ruffin, Jupiter Chevrolet
2021 EBAY SALES PERFORMANCE
TOTAL REVENUE: $3,199,743
AVG ORDER VALUE: $123
TOTAL # EBAY ORDERS: 25,923
Chris Ruffin, along with his twin brother Brandon Ruffin, runs WorldPartsDirect under Jupiter Chevrolet and loves working through the challenges of competing in a complex industry. They pride themselves on their parts expertise, vast inventory, and commitment to quality service, leading them to create a highly successful eBay store!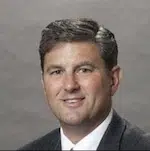 Rookie of the Year
Scott Traub, Modern Infiniti of Winston 
2021 SALES PERFORMANCE
TOTAL REVENUE: $821,638.
AVG ORDER VALUE: $292
TOTAL # ORDERS: 2,806
Scott Traub has been the Corporate Parts Director for Modern Automotive, a group of 18 dealerships, including Modern Infinity of Winston. He has worked for Modern Automotive for the past ten years and has been in his role as Corporate Parts Director for the past five. In 2021, he introduced parts eCommerce to Modern Infiniti of Winston, and within the first year, the business took off!

President's Club
Tasca Parts & Modern Automotive
The RevolutionParts President's Club recognizes our online parts sellers at the top of the parts eCommerce game, driving more than $10 million in annual revenue for 2021 and providing their customers with outstanding service. RevolutionParts is honored to celebrate the success of the achievements of Tasca Parts and Modern Automotive.
Acura – Acura of Peoria, Dennis Cavanaugh

Audi – Audi Rocklin, Eugene Volkov
BMW – Otto's BMW, Anthony Blubello

Ford – Lasco Ford

GM – Quality Buick GMC, Garry Ricci

Honda – Balise Honda of North Attleboro, Jim Houle

Hyundai – Larry H. Miller Southwest Hyundai Albuquerque, Delbert Chavez

Infiniti – INFINITI of Peoria, Matt Zadwarny

Jaguar/Land Rover – Jaguar Land Rover Paramus, Chip Klein

Kia – Horne Kia, Rich Choquette

Lexus – Lexus of Roseville, Jeff Alden

Mazda – Scherer Mazda, Jimmy Scherer

Mercedes-Benz – Mercedes-Benz of Scottsdale, David Johnson

Mini – Flow MINI Winston, Kelly Allison

Mitsubishi – RC Hill Mitsubishi

Mopar – Dallas Dodge, Joe McBeth
Nissan – Coulter Nissan, Gary Ewy

Porsche – Gaudin Porsche, Mark Jimenez
Subaru – Modern Subaru of Boone, William Kyle Bounds

Toyota – Olathe Toyota, Tom Blackman

VW – Burlington Volkswagen, Jim Gallagher

Volvo – Volvo of Dallas, Nick Mendoza