Inventory mismanagement can be one of the most frustrating challenges in the parts department. When your auto parts inventory is backed up, sparse, or just plain wrong, that means more wait times for your customers. It takes longer to get parts ordered in time for scheduled services, and back-ordered parts can take weeks to get to the dealership. By then, you've lost that customer. 
Knowing the cause of your inventory problems is the first step toward solving them. The more difficult step is implementing the right processes to fix them.
The Most Common Inventory Hurdles
What do most parts managers cite as the dealership's biggest inventory issues? Overstock of slow-selling parts, low to no stock of fast-selling parts, missing inventory, and mistagged inventory are the most common inventory management challenges to overcome.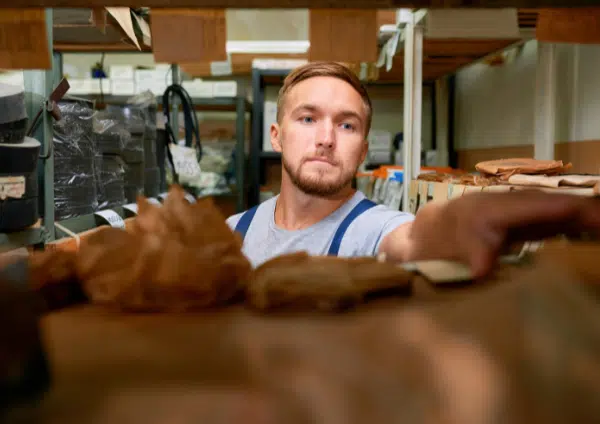 Overstocked & Obsolete Parts
Nothing hurts your bottom line more than an abundance of parts that don't sell fast. Overstocked inventory can lead to a variety of problems behind the parts counter.
First, it takes up space on the parts shelves that could be used to house more popular parts. 
Second, it quickly contributes to your obsolescence rate, the percentage of aging parts that don't get sold. 
Third, it ties up cash that could be spent elsewhere to help drive revenue. Having dead stock that can't be moved quickly is no help to you.
Understocked Parts
While overstocked parts hurt your bottom line, understocked parts hurt your customer retention. Without enough of the right parts on the shelves, ordering the parts your customers need takes longer. This drives customers away from your dealership to your competitors. 
Understocked parts can also make it difficult to accurately predict what parts will need to be ordered in future sales cycles, as there's less product for you to pull data from.
Missing & Mistagged Inventory
The biggest headache for any parts department employee is missing and/or mistagged inventory. It's one thing to have too much or too little inventory; it's another thing to have inventory that doesn't match your system data. 
When inventory gets mistagged, your parts department scrambles to find it. It can also result in labeling those parts as missing, leading to over ordering parts, and the vicious cycle starts all over again.
Tips for Solving Inventory Challenges
If your parts department is experiencing one or all of these inventory issues, how do you go about fixing them?
Clean Up Your Tagging Processes
One of the best things you can do to help reduce inventory errors in the parts department is to clean up your tagging system. 
However you or your DMS system tags parts, you need to be sure those tagging structures are followed properly. If they're not, your inventory will be in shambles when it comes time to look up a part for your customers. 
Tag and track inventory with an effective inventory management software or related system to help you manage this problem easily.
Retake Stock
While it can be a hassle when your parts department is especially busy, it's important to take and retake stock of what you currently have. Stock auditing is crucial to keeping the parts department running smoothly.
As a general rule of thumb, running through your inventory at the end of every week (or the end of every two weeks) is a good idea.
That'll help you get a quick snapshot of what you have and need. You can then easily update your system with accurate information about your inventory levels should there be any gaps.
Forecast What You Can
Making data-driven decisions is key to keeping your inventory under control. What parts sell like hotcakes? What parts barely sell? When you can effectively forecast the inventory you need to acquire, you can help alleviate the over-ordering of parts that pile up on the shelves. 
To properly forecast your future inventory needs, you need to identify:
Your top-selling parts to individual customers

Your seasonal best sellers

Your top-selling parts to wholesale customers

Your OE parts program incentives & perks

Your percentage of aging & obsolete parts
With these five areas identified, you can better serve your customers by getting the parts you know they need and want.
Invest in Obsolescence
You can find ways to branch out into new customer segments to help sell more obsolete inventory. These customers are out there and looking for those older car parts! The trick is to invest in a high-quality obsolete inventory sales strategy. 
Part of tackling your obsolescence is knowing how much of it you currently have. The other half of the challenge is to sell obsolete parts for the right price. It pays to invest in tools and tactics that can help you solve both of these problems. 
RevolutionParts dealers utilizing the Obsolescence Tool can effectively improve their obsolescence selling strategy by bulk tagging obsolete inventory and customizing their pricing structures to help sell more obsolete parts.
Streamline Your Parts Department
Inventory management can be a nightmare, but you can turn your parts department into a well-oiled machine with the right tools and strategies. Be consistent with your management processes, make data-driven decisions, and invest in high-quality digital tools to do the heavy lifting for you. 
Want more tips on how to manage your auto parts inventory successfully? Get more insights into how you can reduce special order parts returns here.