OUR WORK WITH FRANCHISED TOYOTA DEALERS
Combined sales performance of Toyota dealers over the last 12 months

$37,944,969
TOTAL REVENUE

$6,993,258
TOTAL GROSS PROFIT
$309,820
TOP DEALER MONTHLY SALES

681,271
PARTS & ACC SOLD
Examples of dealerships increasing part sales with RevolutionParts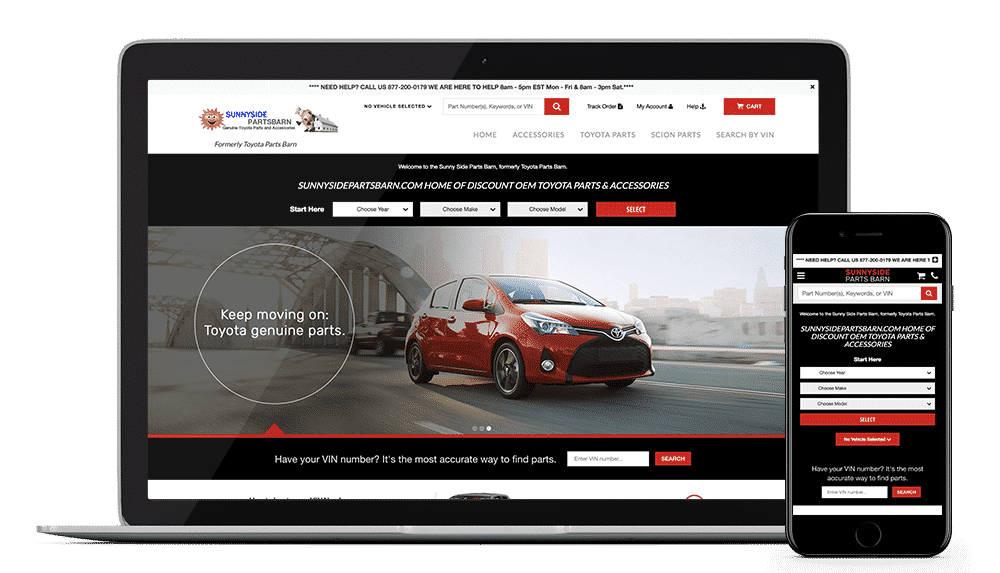 Optimized for performance, this Toyota team knows how to sell. Their site makes it easy for Toyota shoppers to browse and buy parts!
View This Website Read Their Success Story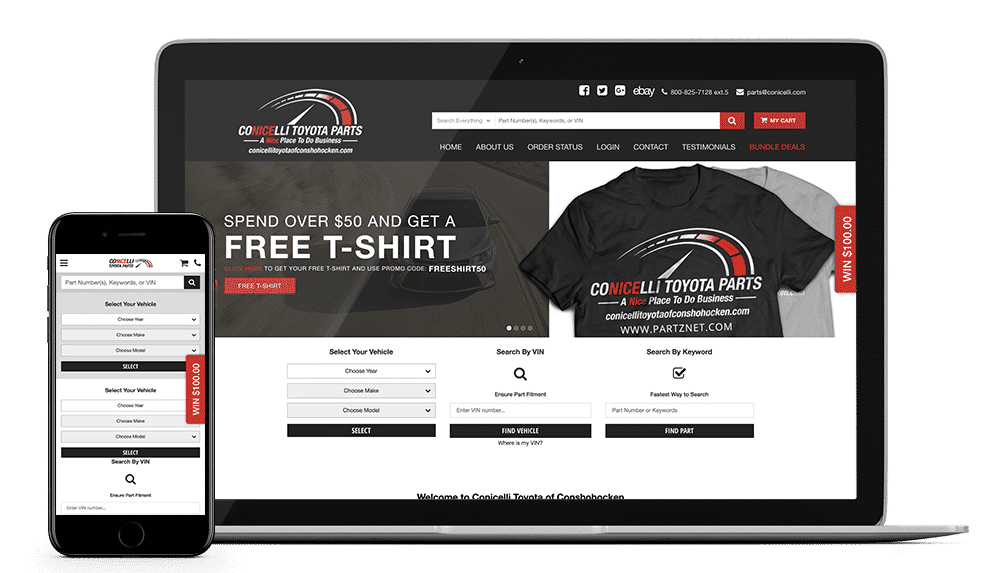 With over $1 MILLION in auto parts sales during 2017, this Toyota dealership is filled with eCommerce experts. Their site has been around since 2015—check it out!