Generating a customer service experience that keeps your customers coming back time and again should be an important focus for your parts department. Your parts department's future depends on its eCommerce success (the online purchasing and selling of parts and accessories).
Build a superior parts buying experience, and the loyal customer base will come.
Repeat customers spend more than new customers.
The more times a customer shops with you, the more likely they are to return yet another time. After the first purchase, there is a 27 percent chance the customer will return and shop with your webstore again. By the time a customer makes a second and third purchase with you, the chances of them returning yet again increases to 54 percent.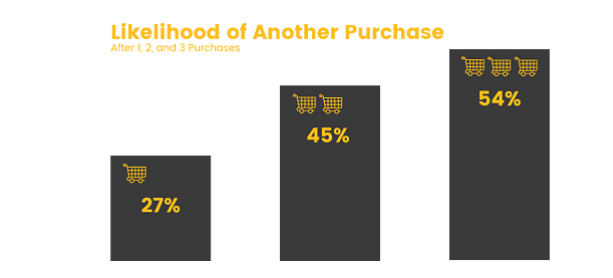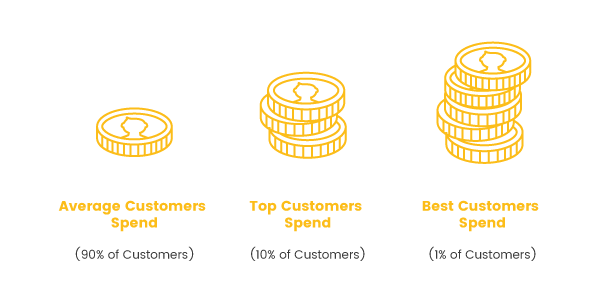 Repeat customers advertise for you!
Clearly, repeat customers is a group whose preferred parts and accessory shopping experiences should not be ignored!
How to get repeat customers
If you want repeat customers, then you need to create an easy and intuitive shopping experience that they'll want to come back to over and over.
Make the online shopping experience a superior one.
Your customers should be able to shop for parts and accessories any time, day or night, from anywhere. You must provide your customers with a digital platform with a full-manufacturer catalog. However, it's not just enough to have the parts and accessories available online to your customers; your webstore needs a user-friendly interface that allows the customer to search for parts and accessories based on a car's make, model, year, or VIN.
Stay connected with your customers.
Your customers should be able to easily access a parts advisor for any part or accessory-related questions. It can be nerve-wracking ordering an important part or accessory sight unseen, so making sure your customers have access to knowledgeable parts advisors is important in minimizing any returns because of wrong part purchases. Make sure that the customers' questions are being answered immediately, regardless of the platform, such as via phone call, social media, email, or site reviews.
Take it a step further by adding custom images to your parts listings so your customers can trust that they're getting the right item. In many cases, this can eliminate their need to call at all.
Mind your manners.
You'd be surprised how much a simple "thank you" means to your customer. It shows your customers that they are more than just a dollar sign to you and your parts department. The best part is, saying "thank you" costs you almost nothing and yields you the potential for happy, repeat purchases.
Building and gaining new customers is always beneficial to the growth of the parts department, but don't neglect those repeat customers who keep your parts department's sales strong and consistent. 
Stay Up-To-Date on Industry Topics
Fixed Ops trends, tips for growing online profits, and more