OUR WORK WITH FRANCHISED NISSAN DEALERS
Sales performance of Nissan dealers over the last 12 months:

$12,137,486
TOTAL REVENUE

$2,602,277
TOTAL GROSS
$94,905
TOP DEALER MONTHLY SALES

2
DEALER MONTHLY ORDERS
Nissan Dealers who are crushing online part sales with RevolutionParts: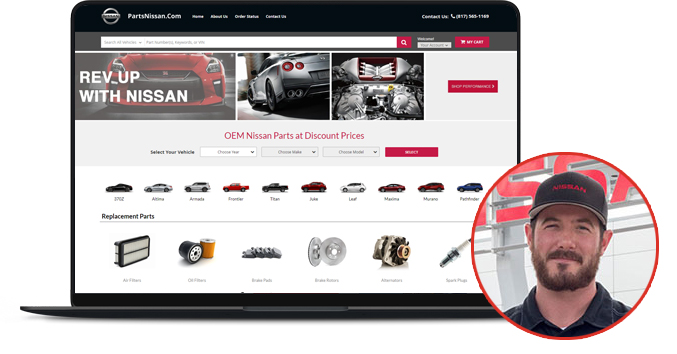 This Nissan Dealership's parts and accessory sales skyrocketed with the help of RevolutionParts' eCommerce expertise and unmatched customer support.
Read Their Success Story View This Website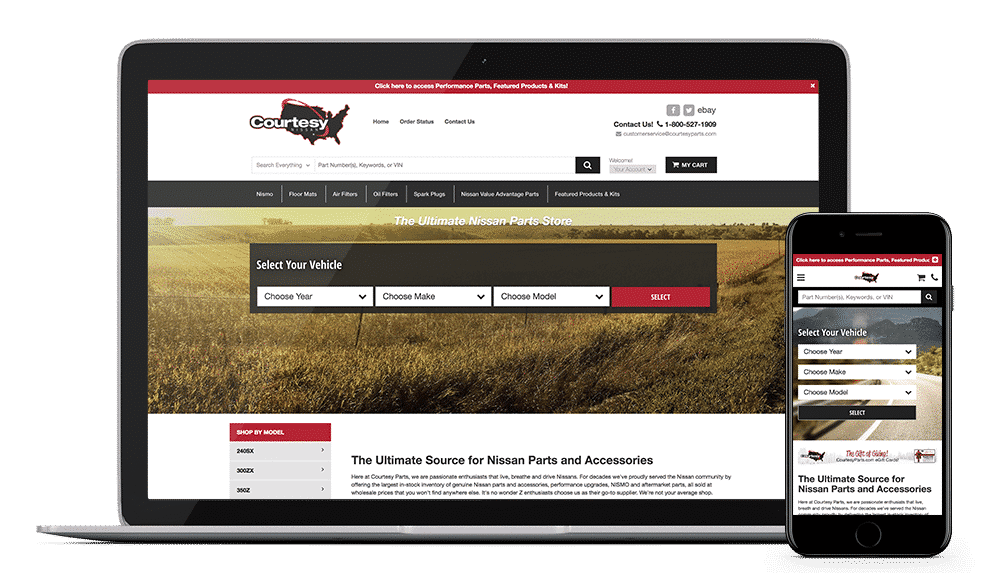 Since launching their web store in 2015, this Nissan team has sold over 26,000 parts online! See how they optimize their store for max sales.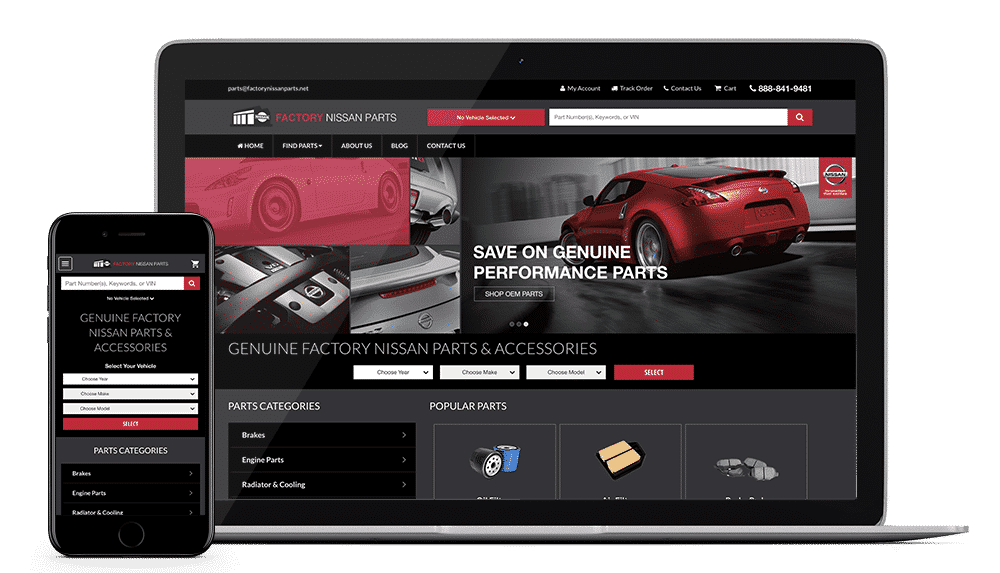 Optimized for performance, this Nissan team is growing rapidly! They're on track to double their 2017 sales numbers in 2018.