The $40 billion-dollar market for car accessories just keeps growing!
One of the most common concerns when it comes to selling parts online would have to be the opportunity to turn a profit. After all, by going online, pricing transparency is hard to avoid.
Fortunately, there's an additional market that you can tap into that will increase your ability to increase profit margins – and that's car accessories.
We're happy to point you in the right direction to start selling auto accessories online so that you can dive into the growing market.
By downloading our latest infographic, you'll gain knowledge of:
Up-to-date statistics regarding the vehicle accessory market
Top selling accessories sold through the RevolutionParts platform
Tips for promoting and selling accessories online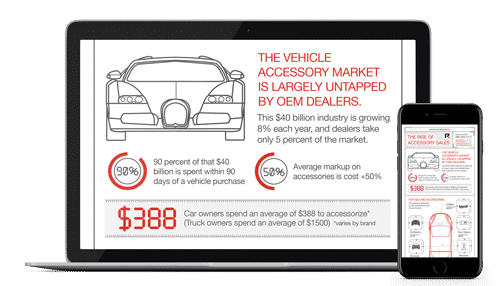 Interested?
Get your free download here:
Thank you! The information has been submitted successfully.
If you have trouble viewing the form, please try disabling your adblocker and refreshing the page.
IN PARTS SOLD THROUGH OUR PLATFORM
RELIABLE AND SECURE WEBSITE HOSTING
TRUSTED By The Top Brands In Automotive










Calculate the financial return on your Revolutionparts online store
Calculate the financial return on your Revolutionparts online store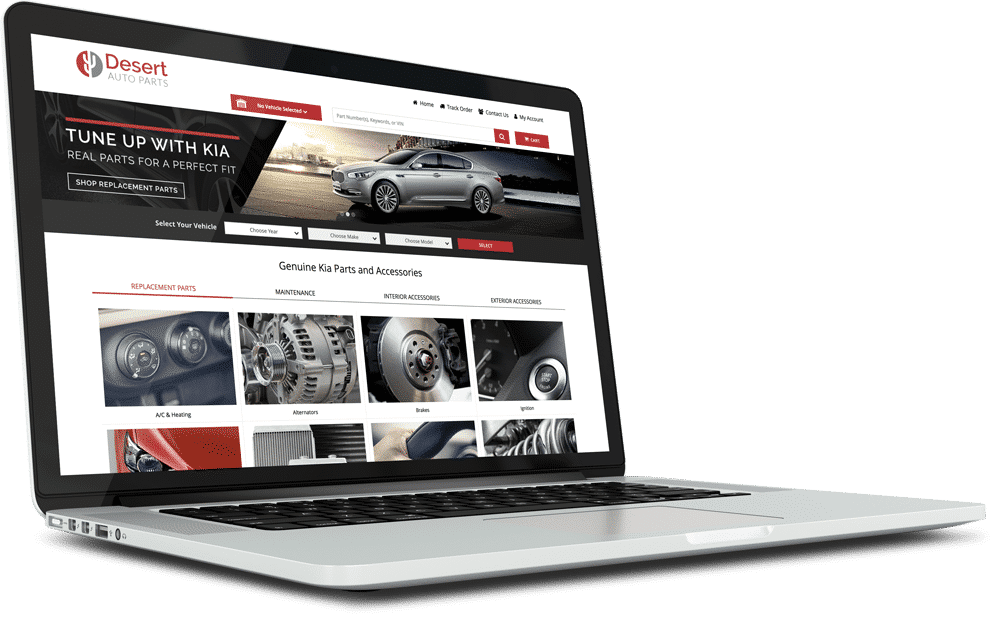 Request a demo of THE #1 WAY FOR NEW CAR DEALERS TO SELL PARTS & Accessories ONLINE