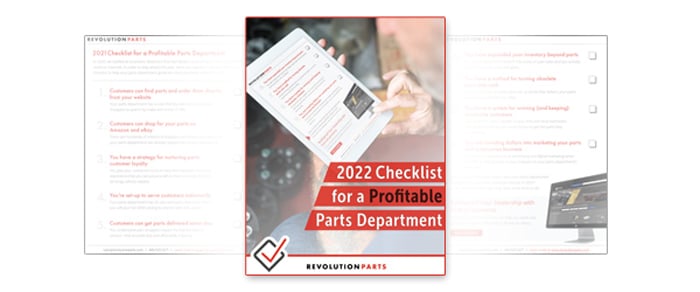 The Automotive Industry is Changing.
As a General Manager, you know how important it is to prepare every department for success going into a new year. This checklist was made just for you, so you can rest assured your parts department is set up for a profitable 2022.
The future is unpredictable; the success of your dealership doesn't have to be.