How This Parts Department Broke $150K in Revenue within First Year Selling Online
When you've been at the top of the game for as long as Sabrina Bordelon has, you know how to spot a trend. For over 22 years, Sabrina has been the Parts Director at Walker Automotive Group in Alexandria and she hasn't stopped seeking new solutions to grow her business. 
As she surveyed the landscape of auto parts and accessories sales five years ago, Sabrina saw clear as a new windshield where her customers were headed: online. With a total market of only 70,000 local customers, the steady decline in walk-in counter business at Walker's dealerships spelled doom if business kept operating as usual. Walker Automotive Group had recently celebrated its 100th anniversary as a family-owned business, but changes had to come quickly if it wanted to see another 10 years.
Ready to take her dealers to the next level, Sabrina first brought Walker online with eBay, mainly focusing on selling obsolete parts and accessories. Her team tirelessly posted every single product, took every photo, did their own manufacturer research, and set all their own prices. Amazon turned out to be an equally tasking experience, and Sabrina grew frustrated trying to meet the platform's requirements. With six stores making up the full Walker Automotive Group, it was a challenge pulling everything together independently.
"On Amazon and eBay, nobody knows who you are. I didn't want to be paying a service to monitor my inventory under their name. RevolutionParts put us back in control."
For this Parts Director, her desire boiled down to one thing: making a name for Walker as a parts and accessories retailer nationwide. As Sabrina puts it, "On Amazon and eBay, nobody knows who you are. I didn't want to be paying a service to monitor my inventory under their name. RevolutionParts put us back in control."
Sabrina kicked their eCommerce efforts into overdrive as soon as she adopted the RevolutionParts Dealer Site Plug-In for her group of dealers. She's now able to offer competitive pricing and outstanding customer service through Walker's existing dealer site. 
RevolutionParts also lets Sabrina take control of her customers' eCommerce experience with a standalone RevolutionParts Web Store. The platform offers her the ability to sell an entire catalog online, set shipment and order criteria, and integrate with shipping platforms – all through an interface that employees across six locations can easily use. 
Sabrina is proud of how RevolutionParts has helped her smash sales goals. She set out to make $5,000 per month in her first year online and ended up making over $151,000 in revenue for 2019. Now, it looks like Sabrina will be practically doubling her sales in 2020 as she grows Walker's wholesale business locally. In fact, Walker has begun supplying Hertz locations with wholesale collision parts in larger regional markets, part of a 26% YoY growth for Sabrina's dealers.
Walker Automotive Revenue Growth 2019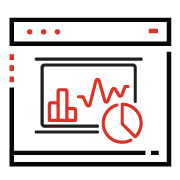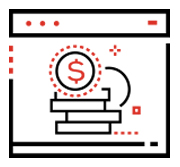 $151,153
First Year Actual Revenue
Sabrina is equally proud of the barriers she's busted down as a woman in a male-dominated industry. She's determined to change perceptions. "It's difficult sometimes," she explains. "I'm the only female on my executive team."
Now, Walker Automotive customers are spread out all over the country and that's all thanks to Sabrina Bordelon's drive (and a little help from RevolutionParts).