Fast and secure shipping is dominant in online retail. The eCommerce industry depends on convenient shipping options, quick turnaround times, and in-tact packages. However, things can go wrong when shipping automotive parts. Once the transaction is complete, shipment damage, lost items, and package theft can occur. 
Protecting your shipments is essential to the customer experience when shipping car parts.
What is Shipping Protection? 
Shipping protection, also called shipping insurance or package insurance, is a way to help ensure purchased products get to the end consumer after transport. During transport of car parts, damages to items can occur easily. Items may get lost during transport or stolen after delivery. Shipping protection helps cover the costs these incidents incur and resolve issues to help get auto parts to the buyer.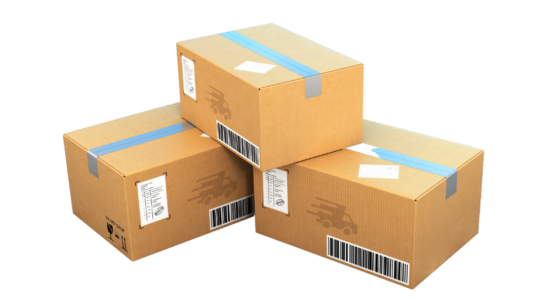 Shipping Protection for the Parts Department
Providing shipping protection in your parts department can greatly benefit the dealership. The online auto parts market is rapidly expanding, meaning more and more vehicle owners are purchasing car parts online. As a result, auto parts sales are becoming the number one source of revenue at the dealership. 
This means that parts buyers will be one of the most important customer segments for the dealership. Securing their business and turning them into repeat customers is essential. One way to do that is to provide protection for shipped car parts and accessories. 
As vehicle owners continue to keep their older cars for longer, buying older vehicle parts is more important to them than ever. These older vehicle parts are more difficult to find, meaning that the delivery of these parts is essential to online auto parts buyers. When parts orders are damaged, get lost in transport, or result in theft, it negatively impacts these customers on a much deeper level. Shipping protection helps to alleviate this problem.
Benefits of Providing Parts Buyers Shipping Protection
While it may seem like the cost of shipping protection would cut into profitability at the parts department, it has various benefits.
Protect packages from theft, loss, and damage: Provide protection for shipments to cut down on replacement costs.  
Boost buyer confidence: Give parts buyers confidence that they'll receive their orders one way or another.
Positive customer experience: Provide customers with a positive shopping experience that builds loyalty.
Save time and money resolving issues: Cut down on costs and time it takes for re-shipments and shipment tracking on your end.
Protect dealership reputation: Maintain a strong brand image and reputation for your dealership that's practically free advertising.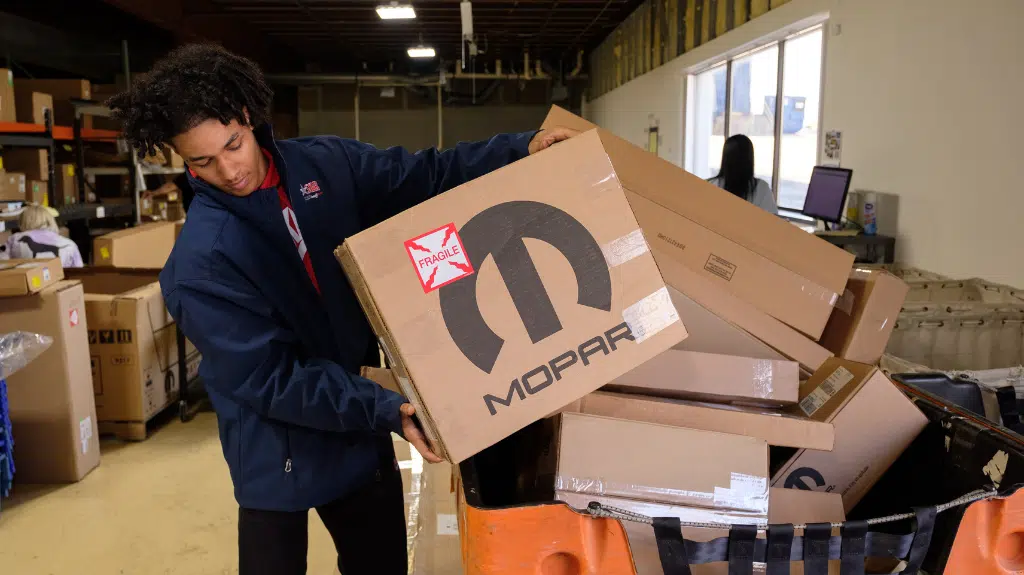 Is Auto Parts Shipping Protection Worth It? 
Many dealers worry that the potential benefits of shipping protection for car parts don't outweigh the costs. However, losses generated from unprotected shipments can end up crippling a dealership's sales. As eCommerce transactions have increased over the past few years, so has the number of packages that have been reported lost or damaged in transit. 
In fact, according to the 2022 Package Theft Annual Report, last year saw more than $2.4 billion in losses due to theft, affecting more than 49 million Americans. On the other hand, 10.7% of returned items in 2022 were found to be fraudulent, costing retailers $22.8 billion. Why were these losses so high? 
When packages are damaged, lost, or stolen, the ultimate decision-making power is left to the parts buyer. They can either decide to re-order the part directly from your dealership and hope for the best, get refunded, or go directly to a competitor to get the exact part for a lower price. Consumers with a lousy shipping and delivery experience are more likely to leave bad reviews and go to a competing auto parts seller. 
More than 60% of businesses cite experiencing increased customer effort as a top factor leading to poor customer satisfaction rates. If claims and support processes are not frictionless for the end buyer, they will quickly pivot to making purchases from another business. 
Shipping incidents like these impact the buyer experience and result in low customer satisfaction, poor brand loyalty, and high customer churn rates that send them straight to your competitors.
How Auto Parts Shipping Protection Enhances Buyer Experience 
To be truly competitive in selling parts online, retailers must invest time and money into making the buyer experience as frictionless as possible. Shipping protection helps achieve this by reducing the impact of making a second purchasing decision after a shipment incident. 
Suppose a customer knows before making a purchase that their order will be eligible for a refund, a discounted shipping price, or be easily replaced. In that case, they're more likely to go through with the purchase than without those assurances. It gives them confidence that they'll still get their part order if any issues arise. 
Building buyer confidence is an essential part of the customer shopping experience. It helps establish trust and loyalty to your dealership. By offering shipping protection for parts buyers, you help build a trustworthy brand image. This can help secure repeat business for your parts department and profitability for the future, driving down your overall losses in the long run.
Additional Ways to Protect Parts Packages
While offering shipping protection to your customers can help ensure your products arrive safely, there are additional things you can do to further reduce the risk of damage during shipping. Here are a few examples:
Choose the right packaging material

: Select sturdy boxes or crates that are appropriately sized for the parts being shipped. This will provide sufficient protection and prevent damage during transit.
Use proper cushioning materials

: Use materials such as bubble wrap, foam padding, or packing peanuts to provide ample cushioning for the auto parts. This will help absorb shocks and vibrations during transportation.
Secure the parts

: Prevent parts from shifting or moving within the package by securing them with zip ties, straps, or other fasteners. This can help avoid damage from parts colliding with one another.
Seal the package securely

: Use strong packing tape or other sealing materials to close the package securely. This will help protect the contents from external elements, such as moisture or dirt.
Label the package clearly

: Provide clear and accurate labels on the package, including the sender's and recipient's addresses, contact information, and any special handling instructions. Use labels or markers to indicate "Fragile" or "Handle with Care" if necessary.
Provide clear communication

: Keep your customer informed about the shipping process and provide them with tracking information so they can monitor the progress of their order. This helps build trust and ensures a positive customer experience.
Properly document the shipment

: Keep a record of the shipping details, including the tracking number, insurance information, and photos of the packaged parts. This documentation can be helpful in case of any disputes or claims related to the shipment.
Protecting auto parts during shipping is crucial for ensuring customer satisfaction and maintaining a strong business reputation. By selecting the appropriate packaging materials, providing adequate cushioning, securing the parts, sealing the package securely, labeling it clearly, maintaining transparent communication with customers, and documenting the shipping process, you can significantly reduce the risk of damage to your products during transit. Implementing these best practices helps maintain the quality of your auto parts and fosters a positive relationship with your customers, leading to repeat business and long-term success.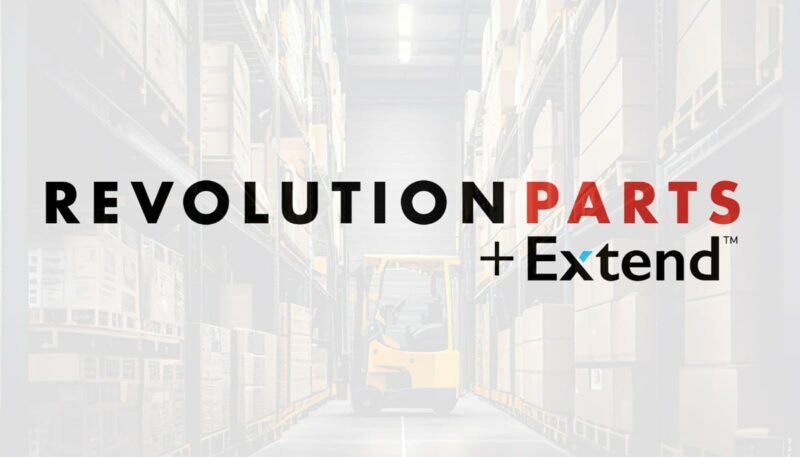 RevolutionParts + Extend Shipping Protection
RevolutionParts has partnered with Extend, a leading shipping insurance carrier, to provide dealers with shipping protection for online auto parts orders. Through Extend, dealers can cover insurance costs, decrease the time it takes to process claims, and stay on top of customer communications when handling order issues. 
Extend Shipping Protection covers items from the second they leave the parts department until they reach the buyer's front door. Should issues arise when you ship auto parts to your customers, they can initiate the claims process with no hassle and get in touch with someone to handle the problem right away. It also eliminates the need for your parts business to absorb the cost of replacement parts and accessories when claims are approved. 
Extend Shipping Protection is just one of the ways RevolutionParts dealers can lower shipping costs and increase overall profitability from online auto parts sales. There are many ways in which dealers can help turn a profit from their shipping and handling processes. 
Get our free guide, "How to Profit Off Shipping OEM Parts," for full insights into how your dealership can generate revenue from parts shipments and maintain quality customer service online. 
For more information on RP + Extend Shipping Protection, get the full details here or call one of our experts for a one-on-one walkthrough of the claims process.