Despite the amazing amount of opportunities that come with digital retail, many dealers are hesitant to sell auto parts online. When surveyed, 90% of parts managers know that having a parts eCommerce strategy is essential to the future of the parts department's growth but less than 50% of them sell auto parts online. If parts managers understand the importance of selling parts online, why are so few of them carrying through with an eCommerce growth strategy? 
These are the top 5 reasons that stop parts managers from selling their OEM parts online.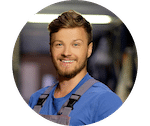 "I don't know how to get started."
The Problem:
For many parts managers, learning how to use eCommerce software and other digital tools is a daunting task, and completely new from anything they've done before. Trying to learn a new system seems challenging and not all parts managers are confident in their technological skills. When it comes to building an eCommerce store, this is not where their expertise lies. Doing it yourself is a tall order, especially when your time is limited. 
The Solution:
Trying to create an eCommerce store on your own is a tall order, but you don't have to do it alone. When you sign up for RevolutionParts, selling online is easy for any experience level. We walk you through the whole process and are there with you every step of the way. We create your store for you and provide you with video tutorials and step-by-step guides to help navigate the platform. RevolutionParts is there to help you with everything you need, from technical questions to pricing strategies and marketing services.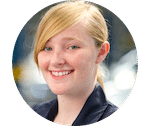 "It takes too much time and effort."
The Problem:
The parts department is already incredibly busy, and parts managers already have a lot on their plate. The last thing they want to do is add more work. When most parts managers think about selling online, they imagine the additional time and effort eCommerce is going to add to their day. 
The Solution:
The truth is, selling online does take time and effort. However, RevolutionParts makes selling online easy and gives you the support you need to be successful. We make implementation quick and easy, and we provide plenty of training and support for you and your staff. When it comes to selling online, RevolutionParts can help you save time (and make even more money) by doing digital marketing for you. We also help improve department efficiencies so that you can reallocate some of that time towards selling online. Plus, because your online store doesn't close, you can sell parts 24/7/365, even when your physical parts department is closed.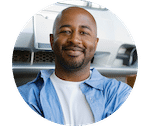 "Selling online is too expensive."
The Problem:
Budget is always a concern at the front of every parts manager's mind. The parts department is often under tight budget constraints and when they begin to look for an eCommerce tool to start selling online, the idea of additional costs turns many parts managers away.  
The Solution:
You know the old saying, "It costs money to make money?" Well, if you've looked into selling parts online, you know this is true. However, dealers are still hesitant to sell parts online because of the overhead. Selling online comes with upfront costs, but you can easily cover those costs by increasing revenue and driving up profit. Plus, with RevolutionParts, you can actually cut costs throughout the department while adding additional revenue for your online selling channels. The average dealer selling with RevolutionParts makes up to $35k in online revenue, with profits well over the investment of eCommerce.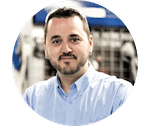 "I don't have the staffing."
The Problem:
Unfortunately understaffing is a common issue that parts departments face. Oftentimes a parts department is just made up of a parts manager and a small supporting staff. With limited people to help out in the parts department, parts managers might feel like they need a larger team to handle the demand of an online customer base. 
The Solution:
RevolutionParts can be easily monitored even just by the team that already exists within your department, so you don't have to hire new employees right away. Our software is that easy to use! In fact, most parts departments do not need to hire another employee until they are making over $30k a month in online parts revenue. This means you'll be able to grow your parts department as you grow your business.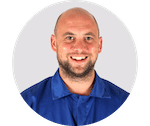 "I don't have the support from my managers and supervisors."
The Problem:
Sometimes, parts managers just don't have the support they need from others in their dealership. Whether it's their team or their general manager, talking about the need for a shift in their eCommerce strategy can feel challenging. 
The Solution:
Parts managers often cite issues in getting their general managers and even other department staff on board with signing up for a parts eCommerce solution. Without the support of your higher-ups, it can be a challenge to get any traction going to build your eCommerce strategy. So, share pointers and stats about the benefits of a strong parts eCommerce strategy. Talk to them about the challenges you're facing and the solutions you believe will help you overcome them.
Click here to download some fact sheets to give to your General Manager!
Bottom Line
Every parts department is different, which means every reason why that department is not online  is different. To learn more about parts eCommerce, download the free guide below to discover the 8 fundamental keys to selling OEM parts online. In this guide, you'll discover new tools and strategies, as well as unlock secret revenue channels that will give your parts department a major advantage.