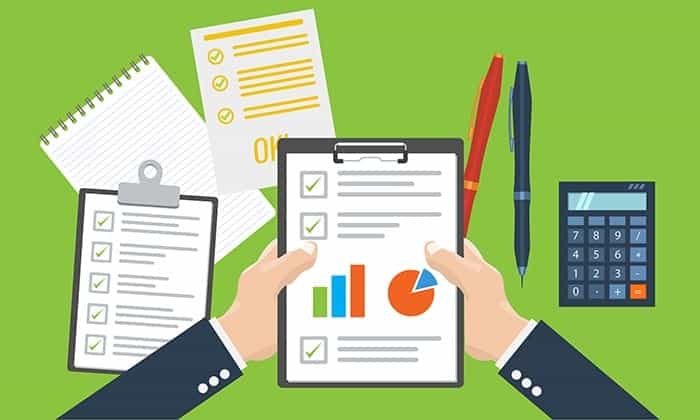 The internet makes it really easy to organize and track customer information, and if you know how to use that data, you can fine-tune your parts store into a lean, mean, profit machine and improve profit all around.
Most businesses use an analytics tool like the free Google Analytics, but there plenty more options out there for optimizing your business plan. If you already use shipping management software, then you probably have even more stats right at your fingertips that you might not be aware of.
The only problem… there's so much data available to you that it's easy to get lost in the options. You can run detailed data reports on nearly every data point, and that's a lot of possibility. You can find out exactly what customers are buying, how much they're spending, where they're buying from, what time they're buying… and so much more.
That's why we decided to narrow things down for you. You can explore more report options on your own, but the report types and general filters listed below tend to be the most useful for organizing your online sales. Get the most out of your shipping software by trying these out.
1. Returning/New Customers
How many of your customers have shopped with you in the past? If you've got a good amount of returning customers, then you must be doing something right. But if no one seems to be coming back, it might be time to figure out why. Try adding a "how did we do?" link to your order confirmation emails (or as a separate follow-up email) to encourage customer feedback. Then you can pinpoint what part of the ordering process works or doesn't work.
When you try out new ways to improve customer loyalty, you can track your progress by seeing how your returning customer count improves from month to month.
2. Customer Data
Looking to target specific people for your next discount or promotion? You can reward loyal customers or try to draw back old customers by creating a customer report including email address, name, and more.
By exporting this data into another program (such as Mail Chimp or another mail service), it's easy to create specific email lists for different types of customers.
Say, for example, you want to run a "we miss you!" campaign, but only send the email to customers who haven't made a purchase from you in a few months. This way you only give the discount code to the people you want to reach. (Tip: check out our step-by-step guide for creating a killer email promo template)
3. Order Details by Date
Want to see just how effective your promotions are? If you run a week-long sales event, you can see exactly how much better you did that week compared to the week before. Did your sales volume increase after sending out an amazing promotional email? Did the customers buy the items you were promoting during that time frame?
4. Order Details by Time of Day
When do customers tend to place orders on your parts site? This will probably be directly related to how many phone calls or emails you get from customers asking for help. With this sort of information, you can optimize your working hours throughout the day. If you want to maximize your customer support effectiveness, make sure more employees are available during peak traffic hours.
5. Order Details by Location/Country
Where are most of your customers ordering from? If you offer international shipping but see basically no sales going out of the country, perhaps it's an option you should cut to save yourself some complication. On the other hand, a steady rise in the popularity of international sales might be a good hint to make sure you're ready to handle it.
6. Awaiting Shipment
What still needs to be boxed and sent out? If you're tired of staring at a screen all day, you can generate a report for any orders "awaiting shipment" and print it out. It's a great way to bring your "to-do list" with you to the packaging area rather than running back to the computer in-between shipments.
When you combine this information with customer name and address, you can get all the orders boxed and labeled from the information on just one printed report.
7. Shipping Profit/Loss
Are you overcharging or undercharging for shipping? A report like this can let you know exactly how much you gained or lost during certain orders. If you see trends, then you know you need to set a more accurate shipping price.
You can even organize this data by product type to see if there are any trends among the auto parts you sell. Are you consistently losing money on oversized shipments? If so, you know it's time for a change.
8. Product Trends
Need to see details about a certain category of auto part? With a product trend or "pick-list," you can consolidate all similar items. Instead of the left mirror and right mirror listed separately, you can see all parts under the category "mirror" in one list.
This can a great report to run with your "awaiting shipment" orders, since it puts all the information in one place. The same report will tell you how many of each part was purchased, so you know how many to take off the shelf in order to fulfill the day's orders.
When you run product trends by month or date, you can see quantities sold of various parts during that time frame. Using the previous year's data, you can really optimize your options. For example, what month do customers start to buy winter accessories? If you see a rise in this category during late September, then you know when to start your promotions and get the jump on your competition.
9. End of Day Report
Want to see your all-around stats for the total day? You can set up reports to include all important order details filtered that took place for the day. It's a great way to track how your online store is progressing, along with any strong areas or pain points you might notice. Daily reports let you see a problem right away rather than a week down the road.
Some shipping managers (such as ShipWorks) will even let you set up automated report actions. You can set a certain report (such as an End of Day report) to generate according to a schedule and then print out or send to you by email automatically. If you set this up, you could have daily, weekly, monthly, and yearly reports emailed to you regularly so you don't have to go into the system to get updated information.
There's a lot you can do with reports once you know how to work your program. Your shipping manager should be willing to train you on reports and how to get the most out of their service.
For a more in-depth view of reports, ShipWorks has a video to walk you through the steps of their reporting software.
ShipWorks Video:
Conclusion
There are a million more reports you can generate, since the options are nearly limitless. You can select exactly which product details you want to compare—price, type, date, and so much more. That information is waiting for you and ready to be used. Get the most out of your shipping manager and use it!
If a certain item is blowing out the roof with sales, then that's powerful information to know and something you can leverage to your advantage. You can see everywhere you're succeeding and failing to improve your weaknesses and build off your strengths.
RevolutionParts integrates with ShipStation and ShipWorks. See what kind of reporting software your shipping manager provides and how you can best take advantage of that data.