Like us, you've probably noticed a drop in new car sales in the past year. According to a forecast done by Edmunds' analysts, new car sales decreased by nearly 13% in the third quarter of 2021 compared to the third quarter of 2020. While things may not snap back to normal pre-pandemic levels in 2022, new car sales are expected to begin to slowly rise, as used car prices are expected to go down.
Although new cars may begin to rise, used car sales will continue to be the buyer's top choice, and sales will rise. With the right strategy, dealers can use the rise in used car sales to their advantage. 
The Rise in Used Car Sales
First, let's talk about why people are not buying new cars and opting for used ones instead. 

Used Cars Are More Affordable
After the economic downturn of 2020, people are still recovering from financial hardships. Many had received stimulus checks and used the extra cash to put a down payment on a used vehicle. However, the economic uncertainty has made consumers more hesitant to make high-dollar purchases, so opting for a more affordable used vehicle is an excellent alternative option.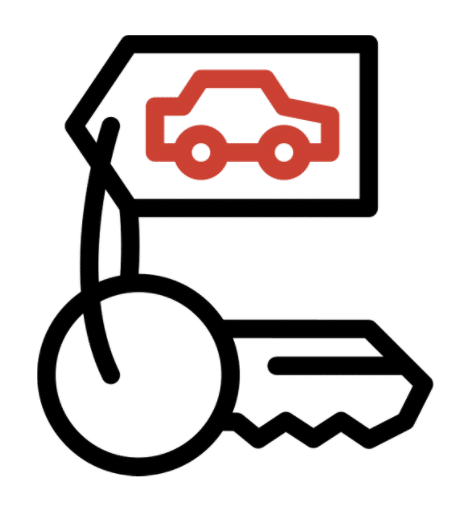 New Inventory Is Down
In 2020, many businesses closed their doors as we went into lockdown. Most people stayed home for a large portion of the year, and buying a new car was not a top priority. Then, in 2021 major supply chain issues were being felt worldwide, which had a significant impact on the production of microchips and parts used in the production of new cars. Last year, manufacturers produced over 6.8 million fewer vehicles globally than projected, so dealers had less inventory to sell.

Consumers Are Keeping Their Cars Longer
Newer vehicles are built better, so they last longer. With regular maintenance, these vehicles can easily continue running efficiently for more than a decade. The increase in advanced safety features has also contributed to the rising vehicle age, as more collisions are being prevented. Since vehicles are in better driving condition for longer, fewer people feel the need to purchase a replacement.
So, what does all of this mean for your dealership? This rise in used cars on the road means a higher demand for parts and services.
An Opportunity to Maximize Dealership Profits
It's no secret that used vehicles require more maintenance than new ones. The older the car, the more attention it may need to keep going. As used car sales rise, so does the demand for maintenance services and auto parts.
Most older vehicles are no longer under warranty, and the ones that are will soon be coming off. This is a great opportunity to increase profits in the fixed ops department as more people will be paying out of pocket for service and parts.
It is time to seize this opportunity and maximize your dealership's profits.
Offer Your Customers a Digital Parts Solution
With this increase in demand for parts and accessories, allowing your customers to buy parts online will ensure you get the sale and leave your customers happy.
Happy customers are repeat customers, so providing a convenient digital shopping experience will draw them back for future purchases, too. What's more, is that it builds brand loyalty.  Brand loyalty can bring customers back to your dealership when purchasing any future vehicles or when they need to get service done on their current ride.
Creating a convenient parts buying experience will allow you to maximize profits all across the dealership.
Invest in the Future of Your Dealership
If you're ready to raise your dealership's success, reputation, and profitability, then it's time to start selling parts and accessories online. Download our free guide below to learn how you can transform your dealership's revenue in as little as six months.