After a challenging year for new car dealerships, we want to take this opportunity to celebrate those that have risen valiantly from the ashes of 2020 with revenue gains to show for it. We are proud to announce the 1st annual Parts Excellence Awards winners, where we recognize the leaders in parts eCommerce and the undeniable success they've brought to their dealerships by selling parts and accessories online.
These winners were selected based on their overall sales performance and level of engagement with the RevolutionParts platform, among other considerations. Here at RevolutionParts, we appreciate the hard work and tenacity of all our dealer partners. The following dealers represent the cream of the crop of parts eCommerce today, and we commend them on their great achievements.
Winners of the RevolutionParts 1st Annual Parts Excellence Awards: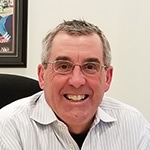 eCommerce Excellence Award:


Michael King, Tasca Parts
Tasca Parts' Michael King sets the bar for excellence in the automotive parts and accessories industry. By dedicating his career to providing his teammates with the resources for success, Michael has blazed a promising trail for parts eCommerce in the wake of an economic recession.
Parts Department of the Year:


Garry Ricci, Quality Buick GMC
Garry Ricci of Quality Buick GMC knows the benefit of a little elbow grease and he has millions of dollars in part and accessory sales to show for it. Find out how he leveraged the power of digital selling to come out of an unusual year on top.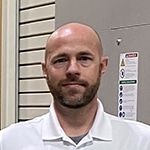 Rookie of the Year:


Jeremy Deming, Sewell Ford
Sewell Ford's Jeremy Deming redefines customer service in the parts department to see growing sales and unparalleled customer loyalty. If you've ever wondered how to start selling parts online the right way, look at Jeremy Deming.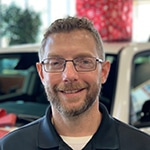 Top Amazon Seller:


Robert Fazzi, Elmhurst Toyota
Elmhurst Toyota's Bob Fazzi drives unprecedented volume and saves jobs during the Covid-19 Pandemic by selling part and accessories on Amazon. Having generated nation-wide buzz for his online parts and accessory business by selling on Amazon, Bob was an obvious choice in this category.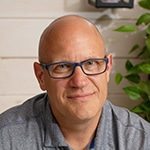 Parts Influencer of the Year:


Dave Foy, Prime Motor Group
Dave Foy, also known as the Fixed Ops Mastermind, has spent decades perfecting his skill of shifting company culture and building indestructible dealership teams. Voted Parts Influencer of the Year by other industry professionals, Dave has left a huge mark on the automotive industry and is a true fixed operations master.
Acura – 
Curry Acura
Audi – Audi Rocklin

BMW – BMW of South Atlanta

Fiat – Larry H. Miller FIAT of Tucson

Ford –
Fairway Ford
GM – Quality Buick GMC

Honda – Majestic Honda

Hyundai – Ganley Westside Imports Hyundai

Infiniti – Sawgrass Infiniti

Jaguar/Land Rover – Jaguar Land Rover Cary

Kia – Horne Kia

Land Rover – Aristocrat Motors Land Rover

Lexus – Longo Lexus

Mazda – Scherer Mazda

Mercedes-Benz – Mercedes-Benz of Scottsdale

MINI – Flow MINI of Winston Salem

Mitsubishi – RC Hill Mitsubishi

Mopar –
Dallas Dodge
Nissan – Coulter Nissan

Porsche – Gaudin Porsche

Subaru
– First Team Subaru Norfolk

VW – Burlington Volkswagen Inc

Volvo – Keystone Volvo Doylestown
Want to sell parts and accessories like these dealership parts departments? We'll show you how.