2021 is the year of air-tight efficiencies in the parts department. One obvious area of opportunity is obsolete and idle parts tying up dealership revenue.
The North American Dealer Parts Exchange reports that "on average, every dealer in North America has 30% of their parts inventory classified as idle parts." With the average dealer carrying $291k in inventory, that amounts to $88k in obsolescence. In other words, $88k of revenue your dealership is missing out on.
It's no secret that the highest performing parts departments run a squeaky clean inventory. If you don't fall into this category, there are changes you can make immediately to create positive (profitable) change. Here is a quick guide to leaving obsolete and idle parts in 2020.
TWO MAIN TYPES OF OBSOLESCENCE: 
Non-stocking parts (unsold or returned special orders)

Phased-out parts (parts which once sold well but have aged-out)
Out With the Old, in with the New
There are several ways you can reduce obsolete and idle parts in your dealership. Here are the 5 most effective strategies you can roll out in your parts department this year.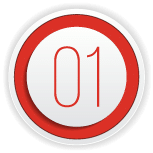 Sell them online
eBay Motors is a goldmine for customers who are interested in buying your idle parts. With more than 180 million active buyers on this platform, there is plenty of business to scoop up! Because eBay has such a large audience and a trusted reputation, it's a great place to sell your used or old parts.
Take it from other dealers like Sunrise Ford who have had success with this. If you want to know how to get started, check out this comprehensive guide to successfully selling on eBay.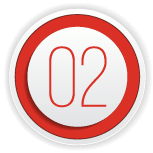 Know the source
You can't prevent obsolescence from building up in the future if you don't identify where it's coming from. While you don't have a lot of control over technological evolution (and the natural aging of parts), there are factors you can control when it comes to accumulating unsellable products.
Wholesale customers are one of the main offenders and they sometimes return more parts than you're able to return to the OEM. You'd be smart to keep track of wholesale customers who frequently return parts and renegotiate your relationship so you can prevent your parts department from getting burned by unused special orders.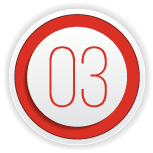 Get paid up front
While your special order customer is waiting for the part to arrive, they're shopping around for places they can get it from immediately. While retail customers often buy parts of a lower price point, your wholesale customers often need pricier items. Don't get suckered out of hundreds or thousands – change your policy to collect payment before they pick up their order. They'll be more incentivized to follow through with the order, and if they never show, you can subtract a restocking fee from their refund amount.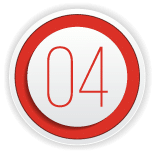 Trust your DMS
Your DMS is your friend; your gut isn't. Data-driven insights are the only way you can be sure you're stocking your inventory as accurately as possible. Even if you've been running a parts department for 30+ years, your experience will never beat the mathematical calculations your DMS makes to give you recommendations on parts ordering.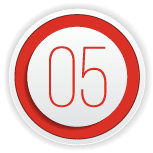 Make friends with other local dealers
Picture this: you get money back on your useless part, they save a few bucks on a part they need for a repair. Using a local delivery system with a database of your parts allows you to show other dealers what you have and gives you the resources to deliver parts efficiently and affordably. Learn more about RevolutionParts Local Delivery here.
GET IN CONTROL OF YOUR INVENTORY WITH REVOLUTIONPARTS
Broken processes destroy dealership profits. Fixing these is just as important as adding new revenue generators to your parts department. Tighten up your ship by streamlining your parts department processes and reducing obsolete and idle parts efficiently.
For more information on how to get started, download the free guide: