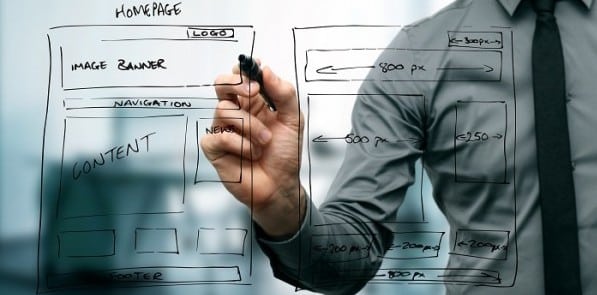 So you've decided to sell online. It's exciting to venture into a new realm, but you're rightfully wary of how long the setup process might take. Well, fear not—it doesn't have to be slow.
To a certain extent, your solution provider needs time to set up all the technical details–that's more or less out of your control. But the time it takes them to create your parts site doesn't need to be wasted. A little forward preparation on your part can make a huge difference.
Here are 5 simple tips you can use to speed up the process.
DESIGN
1. Know what you want.
If you have a vision for how you want your online auto parts store to look, what color theme to use, and so on, you can move the entire process along much quicker. Even a few details is better than just saying "I don't know" when the designers asks what you want.
You certainly don't have to be a graphic designer, but being specific is an immense help to the designers. Saying you want "Mopar Blue" instead of just "blue" would pinpoint the color from the many shades of blue, and speed things up.
Sometimes it's a good idea to check out other websites. In general, the best parts websites have a few key elements in common, so familiarize yourself with the things that work best.
2. Prepare quality photos.
You do NOT need to supply images to start an eCommerce site. It's not difficult to take high-quality auto part photos, and since images can as much as double conversion rates, it's definitely worth the effort. Just make sure the pictures are well-lit, in-focus, and large enough for the designers to work with. Otherwise, the designer may have to spend extra time adjusting them (or worse, ask you to retake them). Sometimes you can get stock images through the auto manufacturer, so check and see if that's an option.
Photos should have minimum background noise so your customers are not distracted from focusing on the object. A blank or solid color background would be great for making your object pop. Again, it is not necessary to have photos, but they should be high quality photos if provided.
3. Know your content.
What do you want to include in your About Us page? Do you need to take photos of your parts team? If you have a draft of this ready, it will shorten the time it takes to get your site up and running.
Take a few minutes to think about any other content you want to include. To get ideas, try checking out competitor websites to get some ideas. How about a coupon or promotion page? A contact information page? A blog? How about a page for your shipping and return policies?
The more information you prepare ahead of time, the less you'll have to do later.
OPERATIONS
4. Who is doing what?
Who will run the different sections of your website? Make sure you delegate tasks so everyone's working on the same page. For example, you'll need someone to handle packaging and shipping part orders, someone to be in charge of marketing, someone to answer customer questions and concerns, and so on.
You might only need one person to take care of everything, so don't feel like you need to hire extra staff right away. If you already have the division of labor figured out, it will be much easier for you to take off running when your store is ready for use.
5. Extras, anyone?
Do you sell any other products that are not included in the OEM parts catalog? If you have other categories or products (such as accessories), you can bulk import them into your new website! Bulk import offers a quick and easy way to add existing products to your new website.
Accessories sell especially well online, so you don't want to lose out on sales just because you haven't taken the time to upload all the options.
After you've done all you can, the total setup time can still vary (see our article: How long should eCommerce setup take to sell auto parts online?). But at least you know that you're not the one slowing things down. When your parts store finally is ready to go, you can focus on the things that really matter without getting bogged down by the details.
Still trying to figure out which solution is right for you? See our complete guide on choosing an eCommerce platform to help you decide.