How do you increase sales in the parts department while simultaneously increasing future vehicle purchases? The solution is simple! With the right strategy, your parts department could become the untapped gold mine for your dealership. Here is how you can transform your parts buyers into car buyers.
Create an Undeniably Modern Parts Shopping Experience
A modern shopping experience equates to a single word, digital. Can you use that word to describe the automotive customer experience with your parts department? If you require your customers to fill out a parts form, pick up the phone and call, or even drive to the dealership, you have effectively shown them your dealership is stuck in the stone age. Chances are that customers won't come back when they're ready for a new vehicle down the road. 
If the customer's first interaction with your dealership is through the parts department, you need to make sure it gives a memorable first impression. That means it's time to give parts shoppers a modern, digital, easy experience that they will remember. 
A digital parts department includes:
Web Store (with an online payment gateway)

Amazon Store

eBay Store

Dealer Website Storefront

Digital Marketing Strategy

Online Wholesale Resource
Collect and Use Customer Information To Sell Vehicles
When a customer requests a parts quote or orders a new part, this is a great opportunity for you to collect their contact information, their make, model, year, or VIN, along with what part they are looking for and what repair they intend to perform. Now you have all the information you need to serve this person for this sale AND future sales. 
Collecting the right information gets you halfway there—what really matters is how you use that information. For example, if a customer calls and asks for a quote on a certain part, you're dropping the ball if your communication with that customer ends with that phone call. 
Use the vehicle and contact info you collected to send an email to that customer with their part quote and a way for them to complete their purchase online. 
If they're a local customer and you have the resources, offer them free delivery with their part purchase. If that doesn't turn into a purchase, send a follow-up email with a special offer. 
Now that you have shown your customer that you have an excellent shopping experience, you can use their information to remind them about important vehicle services and promotions your dealership may be offering. 
The idea is to be there for your customers and provide amazing customer service so they associate your dealership with trust and value. When it comes time to buy a car, your dealership will be the first place they think of.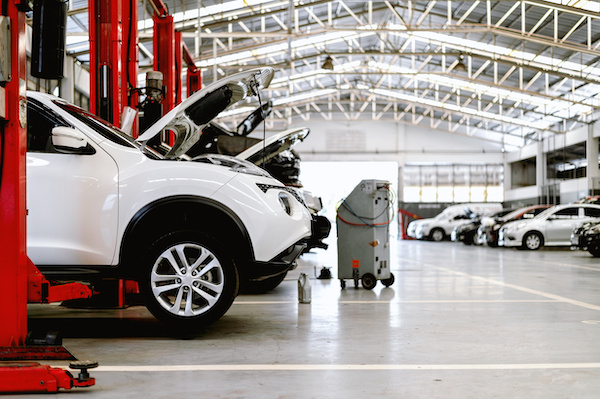 Introduce Part Shoppers to the Service Department 
Creating a sense of familiarity between your customer and the other parts of the dealership can give you a great advantage. The more visible you are to the customers, the more likely they are to come back for all of their automotive needs. 
For example, when someone buys a part from you, let them know their options with the service department to have that part installed in their vehicle. 
In an era of instant online convenience, make it a no-brainer for shoppers to choose your dealership as their one-stop-shop. Give them a positive experience. You stand to sell more parts, increase service revenue, boost CSI scores, sell more vehicles (at a $0 customer acquisition cost), and improve customer retention rates. 
The more familiar someone is with your entire dealership, the more they will turn to you for their automotive needs, whether it be parts and accessory products, trustworthy service for their vehicle, or a brand new car.
Adjust Your Sales Pitch To Match Customer Needs
There is no one-size-fits-all sales strategy for every dealership. However, if you make a habit of always taking a customer-focused approach you will be on the right track. Sometimes the solution to a potential parts customer problem is to visit your service department or replace the vehicle altogether. 
If you can get the customer into the dealership, you have the opportunity to show them that trading their car in for a new one is significantly more affordable than they thought. What was once a parts customer is now a new vehicle owner. Not to mention, acquiring a new vehicle buyer by funneling them from a parts request is FREE, so it's actually an ideal customer acquisition strategy. 
Ditch the cookie-cutter approach, make an effort to learn about each individual customer, provide the right customer journey for them, and sell more.
Bottom Line
Ready to upgrade your parts department? It's time to go digital by partnering with RevolutionParts, a powerful parts eCommerce solution that will have your customers returning time and again. Want to get a clear idea of how quickly you can turn around your dealership's profits through the parts department? Click here to download our free guide on how to transform your dealership in 6 months to meet your revenue goals!