Today's parts buyers are not the same as they were 20 years ago. Customers are better informed when it comes to their buying options. As a result, consumer values vary among different types of people. 
Traditional sales techniques don't have the same impact they used to, and retailers across all industries are changing their business models to reflect that. 
However, dealers need to modify their selling strategies to fit the needs of today's customers. 
One technique to help increase parts sales is to create and utilize customer-focused strategies to boost parts and accessories sales. Customer-focused selling practices can help your parts department identify the major pain points of your customers, understand their buying preferences, and support stronger customer service practices. 
What is Customer-Focused Selling?
Customer-focused selling boils down to this; you have to adapt your selling strategy to your customer's needs based on specific circumstances and insights so that you can solve their problem easily. When setting up new customer-focused selling strategies, ask yourself these questions.
What are your customer's biggest challenges? 

What are my customers' buying preferences/patterns?

Where do my customers have the most trouble in their buying process?

What can I do to resolve those issues?

What can I do to give them a quality experience after they buy?
Identifying the answers to these questions can help you create the right selling strategies to serve your customers' needs. When your customers have a great shopping experience, they will return to purchase from you the next time they need parts or accessories.
Let's take a look at some customer-centric strategies that you can start implementing in your parts department to increase parts sales and drive revenue.
Understand Your Customer's Challenges
Yes, your customers are looking for auto parts to repair and maintain their vehicles, but what are the problems beyond that pain point? What are the problems that they experience when looking for parts?
These are the most common problems that customers cite when shopping for parts:
Parts can be expensive and be found cheaper online.

Finding a part and picking it up can be inconvenient. 

Local suppliers may not have the parts in stock.

Ensuring the right fitment can be tough.
In a recent survey, dealers partnered with
RevolutionParts
asked their customers about their buying preferences, and here is what we found.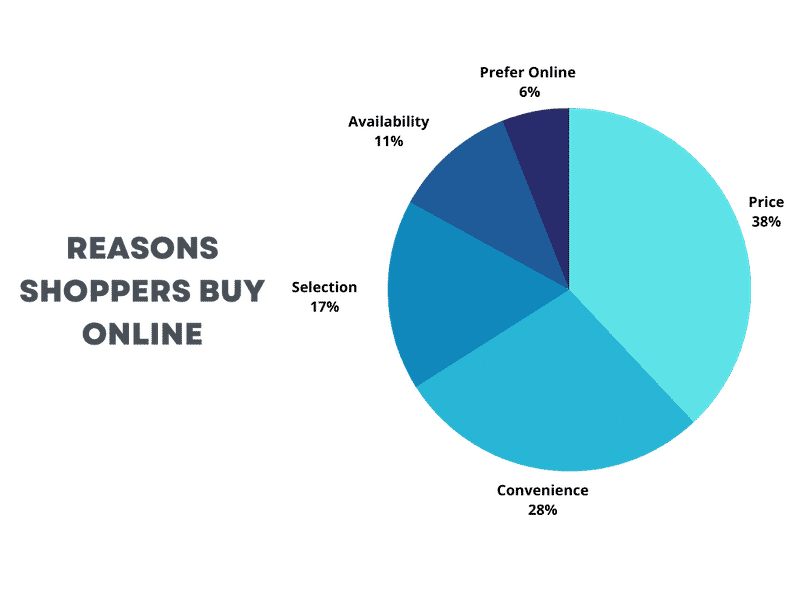 38% of parts buyers bought parts online because of the price

28% bought parts online because it was more convenient.

11% of people could not locate the part locally

17% of buyers enjoyed the larger selection of parts
6% of customers prefer online shopping
With these findings in mind, it's time to work with your customers to ensure that these problems get solved.
Connect With Your Customer
Once you identify the problem your customer has when trying to buy parts, it's up to you to present them with solutions that actually work. Nothing gives you more insight into how you can do this than reaching out to your customers. What are some effective ways you can do this? 
Encourage Feedback
Make it easy for your customers to give feedback about their buying experience. Once a customer finishes their shopping experience, now is the time to get their insight. If you have their contact information, send an email with a quick survey they can fill out. Ask them to leave a review on your website and encourage them to follow and interact with you on social media. 
All of these things can have an impact, especially if you incentivize customers to respond. It could be something as simple as 10% off their next parts purchase for completing the survey or leaving a review. 
Here are some questions you may want to ask:
What was your purchasing experience?

How easy was it to find the part you wanted?

What, if any, problems did you have while shopping for a part?

How could your shopping experience be improved? 

On a scale of 1 to 10, how likely would you recommend us to a friend?
These questions may seem simple, but they can be an effective way to gather information about your customer's experience so you can better serve them in the future. 
Set Follow-Ups
It's always a good idea to follow up with customers. When customers return parts or initiate the return process, the parts departments can have a hard time determining what issues led to the return. If the customer says the wrong part was ordered, the parts department has to determine how that occurred. 
Doing a follow-up with customers after they purchase a part can help mitigate a lot of these issues. Send an email or call them on the phone (or both) after a certain amount of time has passed (i.e., a week after the purchase date of the part). Ask them if they're satisfied with their parts purchase and if they've experienced any issues that your dealership can give them further assistance with. 
Not only does this help your dealership identify where parts purchases and returns can go wrong, but it also helps build trust with your customers. This will make them more likely to become repeat parts buyers at your dealership. This will create a steady revenue stream for you in the future. 
Remember these two things when it comes to customer communication!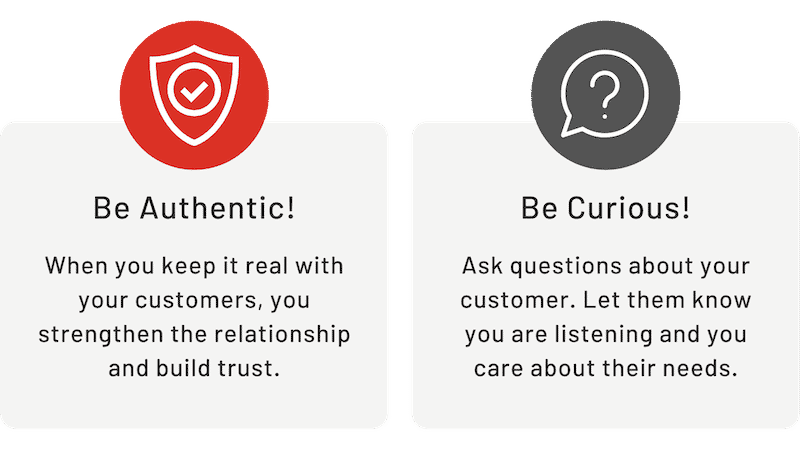 Track Buying Patterns and Stock Appropriately
Knowing what parts your customers are looking for can and should help you determine what to keep in stock. Track buying patterns from existing customers and use that to inform what parts you need to order and what parts you can keep back. 
There is nothing customers hate more than coming to your store only to find out you are out of stock of the part they need. Tracking buying patterns of popular parts and accessories can help you stock up on parts that customers need. 
It can also help you determine what parts are better suited for certain types of customers. Customers who shop online may be more likely to buy cheaper, smaller parts, while customers who shop in-store may be more likely to buy larger, more expensive parts. This can help you determine what parts need to be purchased in bulk for online customers and what parts can be purchased in smaller quantities for in-store customers.   
It's another great option to help support revenue generation while meeting the needs of all types of customers that come through your parts department.
Create A High-Quality Shopping Experience
Once you have these pieces of the puzzle at the ready, it's time to put them together. Creating a high-quality shopping experience that takes all of these techniques into account can help you effectively sell parts and keep your customers happy. So what should your shopping experience be like from a customer's perspective?
Easy-To-Use Online Options
Customers care about convenience and ease of purchase, and this means you should be selling parts online. Online shopping is a preferred shopping method for the majority of shoppers, including parts and accessories shoppers, so you want to meet these customers where they are. 
Whether you use a website plugin to make your inventory available on your dealership's website, through online marketplaces like eBay and Amazon, or on your own parts web store, you should offer an online solution.
If you sell on a parts web store, it needs to be easy to navigate, find a part, ensure fitment, and complete a purchase. You should also provide convenient shipping options and follow up with an order confirmation complete with tracking information. 
Another aspect of an easy-to-use web store is making it easy to find the answers to their questions. FAQ pages and policy pages that describe how your customers can find the right parts for their vehicles and how your shipping/delivery policies work are great resources. It helps cut down on the confusion, which can help reduce return rates due to order errors.
Be Price Competitive
Price is obviously one of, if not the most, important factors that influence a customer's buying decision. If a part is too expensive, a customer will go to other retailers in search of the same part for a lower price. 
Pricing also matters, depending on the selling channel. When selling parts over the counter, you can implement wider margins and sell at a higher price. When selling online, your focus will be on selling in volume, which will allow you to sell competitively, even against the aftermarket. 
RELATED: Understanding the Balance Between Margins and Volume
Using the right pricing tactic on the right selling channel can help you maximize your revenue potential. When selling online, look at sales trends in the market and within your parts department to determine the best pricing strategy. 
Stay On Top of 24/7 Ordering
Your customers aren't always available during regular business hours, and when you offer online parts shopping, you open your store to 24/7 ordering capabilities. This enables your customers to order the parts they need when they need them. 
In 2020, consumers did the majority of their online shopping during two peak hours. The first was between the hours of 10 a.m. and 11 a.m. The second was between the hours of 8 p.m. and 9 p.m. This second peak hour had the highest sales volume on a typical shopping day, suggesting that the majority of consumers prefer to do their online shopping in the evening after work. 
Make it easy for your customers to make purchases at any time of the day and you'll see an immediate increase in parts sales.
Be Customer-Focused and Sell More Parts
Tailoring your sales techniques to meet your customers' needs is a winning strategy to sell more parts and accessories and generate more revenue. With the right tools in place, you can grow your customer base and turn more shoppers into repeat buyers. 
Use customer communication to your advantage. Put in the work to make your shopping experience the best it can be and establish a strong presence online. 
Just these few tactics can help you generate more sales and revenue in the parts department. 
Looking for more detailed information about how to generate revenue in the parts department? Download our free guide, "OEM Parts Pricing Guide to Maximize Gross Profit," to learn more about how you can set the right prices for your parts department without cutting into your department's profits.