Even considering the revenue opportunities, your Dealer Principal or General Manager might still have some reservations about online parts selling. That's why you should be ready with great answers to all of your boss's questions! Use this printable handout to aid in discussions with a boss who's not so convinced. Or, simply download the handout and forward on to management.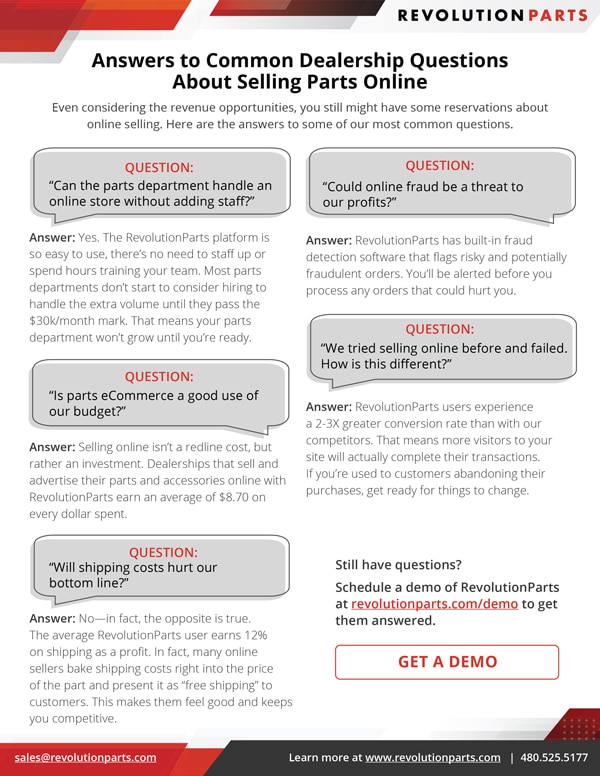 The sooner you get in the parts eCommerce game, the sooner you can start making revenue. Only 1 in 5 dealerships is online today – don't be part of the 4 who are missing out. In this booming $16 billion market, there are wide open revenue roads in front of dealers who set up shop on the internet.
Ready to see where parts eCommerce can take your dealership?