Your parts website should be exactly that- YOURS. Not a carbon copy of another part site, identical in every way except for the name of your dealership. Without a unique, eye-catching website and branding, how do you expect to draw customers to shop from you?
A great eCommerce solution will let you customize to an even more in-depth degree. At RevolutionParts we want running a parts website to feel empowering.
Keep reading to discover how truly customizable your parts selling experience can be with RevolutionParts.
1. Dynamic SEO pages
If you really want to improve your online visibility, SEO (search engine optimization) is a great way to do it. With RevolutionParts Dynamic SEO pages, you can create unique landing pages to draw attention to the parts you sell and help customers find what they need.
Google loves useful and unique content. Just writing some short 250 word descriptions (click here for advice on writing these descriptions) of a few of your most popular parts can help your parts website show up in Google search results. You can even include a product picture to help customers know that they've found the right place.
*RevolutionParts offers SEO and Marketing for our clients, leaving all the product description writing to us (in addition to a wide variety of other perks and services!). Find out more here.
With RevolutionParts, you can create as many of these landing pages as you want!
As far as SEO, you can also adjust your general settings. Whenever we create a new parts website for a dealer, we automatically supply a template for how part information is displayed.
2. Custom products
Some dealers want to sell more than standard OEM replacement parts. If you have stylish or performance-boosting auto accessories or other auto-related merchandise, you can add these products, along with custom categories, to your inventory.
Aftermarket sellers make it big with selling accessories. What's keeping you from connecting with a supplier to sell unique accessories options, too? Some larger dealers with an equally-large following will even use this as a place to sell brand merchandise, like T-shirts, keychains, or bumper stickers.
3. Custom pricing and shipping rules
The online world has more competition than the physical parts counter, so you need a flexible solution that can adapt to a changing eCommerce market.
Pricing Rules
Pricing tables (also known as Pricing Matrices) can make it easy to set prices that are both competitive AND profitable. You can set your own rules for how to price, such as list minus percentage, cost plus percentage, or a combination. It results in balanced, well-rounded pricing that is attractive to customers and profitable for you.
Shipping Rules
You also have flexibility in how you set shipping rules. When you set up different methods like standard mail versus 2- day shipping, you can set a shipping carrier and padding fees. You can even tier your pricing so that heavier items have a larger fee, in order to help you ship profitably.

4. Sell how you want
You're not limited to a single sales channel with RevolutionParts.
You can sell how you want to sell and our platform has the flexibility to support you. You can sell locally, nationally, or internationally. You can sell on your dealership website, on a standalone parts website, or on a marketplace like eBay or Amazon.
5. Custom website design
When you first launch your site, we work closely with you to make sure that your new parts website meets and exceeds your standards. It's your parts website, after all. We want you to be happy with it.
But sometimes later on, you decide you want a few tweaks to the design—something that requires a bit more technical knowledge to change.
We have an entire team dedicated to personalizing the websites of our customers. If you want some tweaks made to your parts website, let us know.
6. Custom coupon codes and discounts
Who doesn't love a good discount? Coupled with a promotional email, coupons and discounts are a reliable way to attract repeat buyers back to your store for more auto parts.
The thing is, not all discounts perform the same—and if you always run the same type of promotion, your customers might get bored. It's useful to mix things up and run sales events that are actually relevant to the occasion.
For starters, RevolutionParts allows you to generate custom promo codes (like 10%OFF99, JULY4TH, or something else that's related to your sale). When you make those codes, you can specify what type of promotion it will apply to, how long the code will last, and how many times your customers can use it.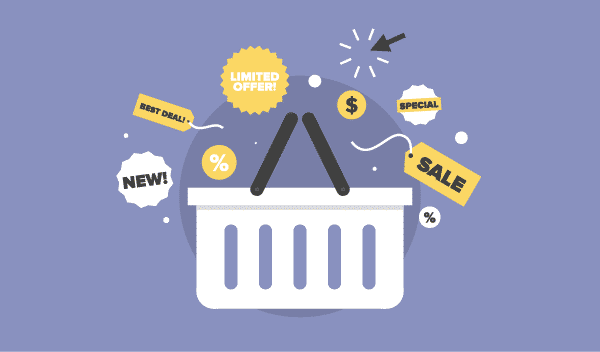 7. Run your own blog!
Blogs can be an educational resource for your customers and another way to boost website SEO.
Updating the blog frequently helps, but you don't have to make it a twice-a-week duty. Shoot to post something new each month. Or, RevolutionParts can write your blog posts for you!
Think about what would be useful to your customers. Many of them are either DIY customers or small body shop owners, so these might be a few topics to focus on:
Articles on tips, tricks, and best practices during installation

Informational articles on what certain parts do and when to know they need to be replaced

Step-by-step installation guides

Reviews on the latest parts, accessories, or vehicles

Automotive news

Website updates (latest sales, discounts, contests, sweepstakes, etc)
---
A unique site help your site make a memorable impression on your customers, but it'll also help you attract customers in the first place. The ability to take charge of your own parts website can boost the profits of your online parts business. Every little piece of your website can contribute to overall success.
An optimized pricing strategy will boost the effectiveness of your ad campaigns and draw in more customers. A well-designed and easy-to-navigate site will give customers a positive experience and encourage them to return next time. Unique content from dynamic SEO and catalog pages will drive up overall traffic to your website.
It all begins with having the tools you need to stand out from the crowd!