This has been a tough year for everyone, including automotive industry professionals like yourself. But one silver lining has taken shape in the parts and accessories sector, with revenue far surpassing initial projections. Parts eCommerce has solidified itself as a force to be reckoned with during this Cyber weekend as RevolutionParts dealers achieved record-breaking sales. 
Over the course of Cyber Weekend (Black Friday – Cyber Monday), dealers using RevolutionParts to sell parts and accessories online generated 1,255,433 unique visitors and $5,443,335.64 in sales – absolutely shattering last year's numbers.
Cyber Week 2020 GMV Increase YoY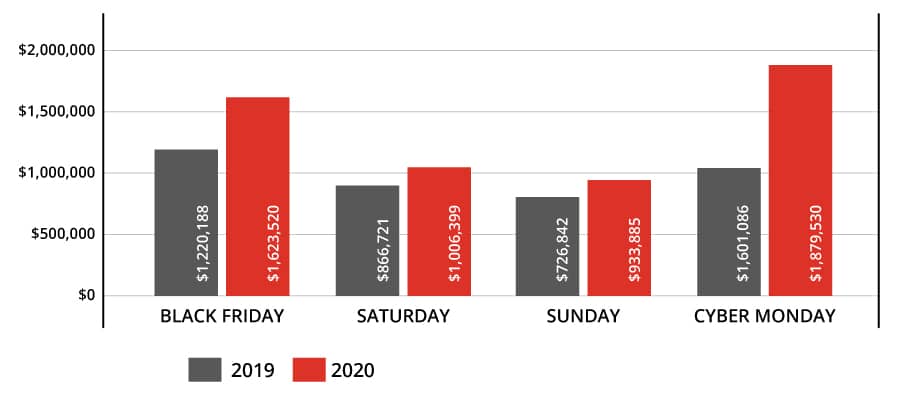 Total sales over Cyber Weekend 2020 clocked in at a whopping 23%+ increase over 2019 Cyber Weekend sales. 
Brand Breakdown
While all brands saw a lift in revenue from last year, these were the top 5 performing brands:
Cyber Week 2020 GMV Increase YoY of Top Selling Brands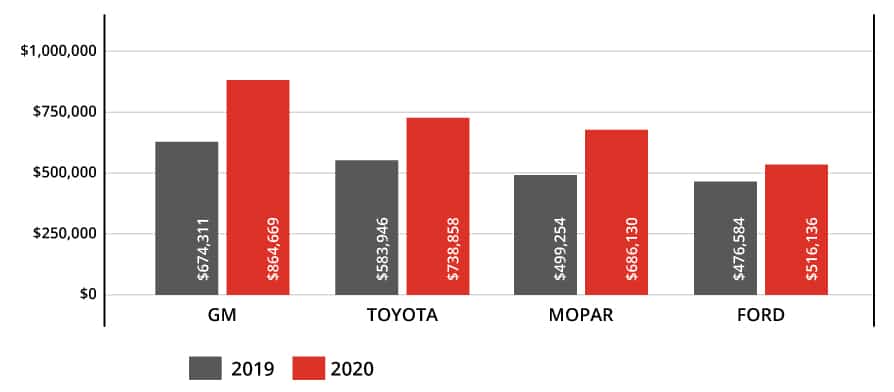 Product Breakdown
Of the products sold on Cyber Weekend, 79.3% account for parts and 20.7% account for accessories. This is a ~5% shift from last year in favor of accessories. This goes to show that there is a growing demand for accessories online. One way to interpret this is that consumers are choosing to invest more into their current vehicles instead of springing for a new ride.
Cyber Weekend 2020 GMV by Product Type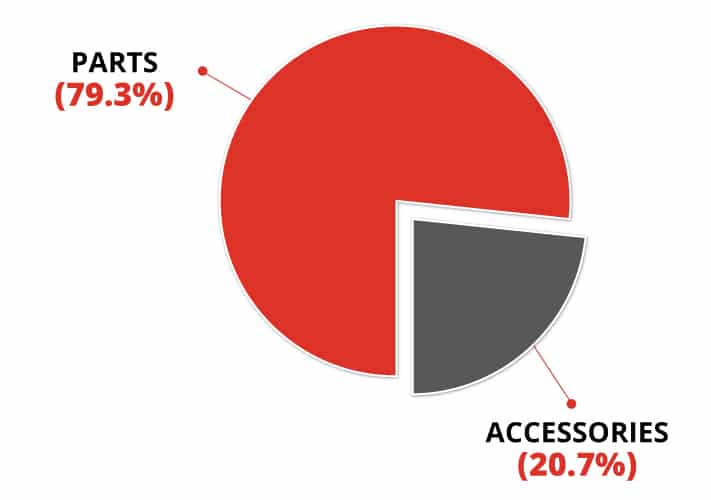 Top selling parts categories:
Body

Electrical, Lighting

Engine

Belts and Cooling

Brake
Source Breakdown
Mobile sales account for 37% (more than one third) of total sales generated during Cyber Weekend. This goes to show having a high-quality, responsive web store that allows customers to shop on-the-go is essential to maximizing parts revenue.
Cyber Weekend 2020 GMV by Order Source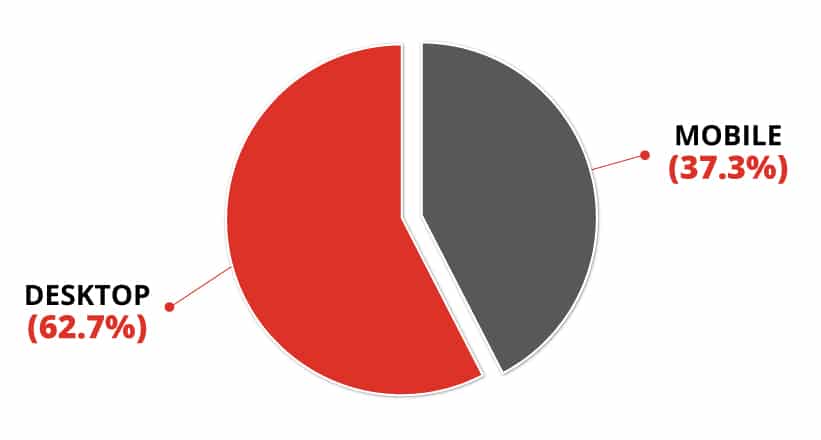 Cyber Weekend stood testament to the importance of diversifying revenue streams, with massive revenue milestones on platforms such as standalone web stores, Amazon, and eBay.
Cyber Weekend 2020 GMV by Sales Channel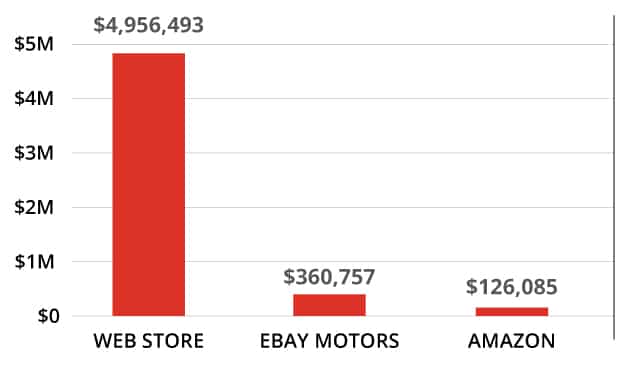 The Auto Parts eCommerce market share is growing faster than we expected and this Cyber Weekend provides evidence of that. RevolutionParts dealers continue to tighten their grip on automotive parts and accessories market share.
Are you ready to secure your piece of this growing industry in 2021?