Dealers using the RevolutionParts eCommerce platform earned more than $2.18 million in combined sales revenue over Black Friday and Cyber Monday this year, taking 11,781 online orders. The 28% growth over 2017 shows that customers are turning to online sales channels to purchase parts and accessories more than ever. Revenue generated across all channels increased significantly, with the highest growth coming from RevolutionParts webstores.
Sales for dealers engaging with RevolutionParts Marketing Services made up 27% of the overall revenue for the holiday sales. More than 30 dealers also participated in our newest marketing service – email marketing which helped drive traffic with a 75% off shipping promotion.
The Amazon channel that was launched earlier in 2018 performed well in its first holiday season, generating over $60K in sales revenue.
The biggest winner across brands was BMW who increased their sales revenue on Black Friday by 676% and 555% on Cyber Monday over the previous year, growing from $26,789 in 2017 to $188,690 overall.
Compared to 2017, these brands drove the greatest increases in sales revenue on Black Friday and Cyber Monday:
BMW – $161,900 increase, for a total of $188,689
Ford – $57,914 increase, for a total of $223,239
Mercedes-Benz – $29,205 increase, for a total of $95,985
Mazda – $27,174 increase, for a total of $64,727
MOPAR – $22,047 increase, for a total of $203,863
GM – $21,153 increase, for a total of $360,799
Additionally, these brands doubled online parts and accessories sales revenue:
Fiat
Infiniti
LandRover
SAAB
Get ready, because 2019 is ramping up to be the biggest year yet in eCommerce sales and revenue. According to Hedges & Company, online parts and accessories revenue is projected to hit almost $12 billion in sales in 2019 (continuing the upward trend of eCommerce in the auto industry).
If you are interested in learning how selling parts and accessories online the can boost your sales revenue in 2019, request a demo of RevolutionParts today at revolutionparts.com/demo.
TOP 10 SELLING BRANDS BY SALES REVENUE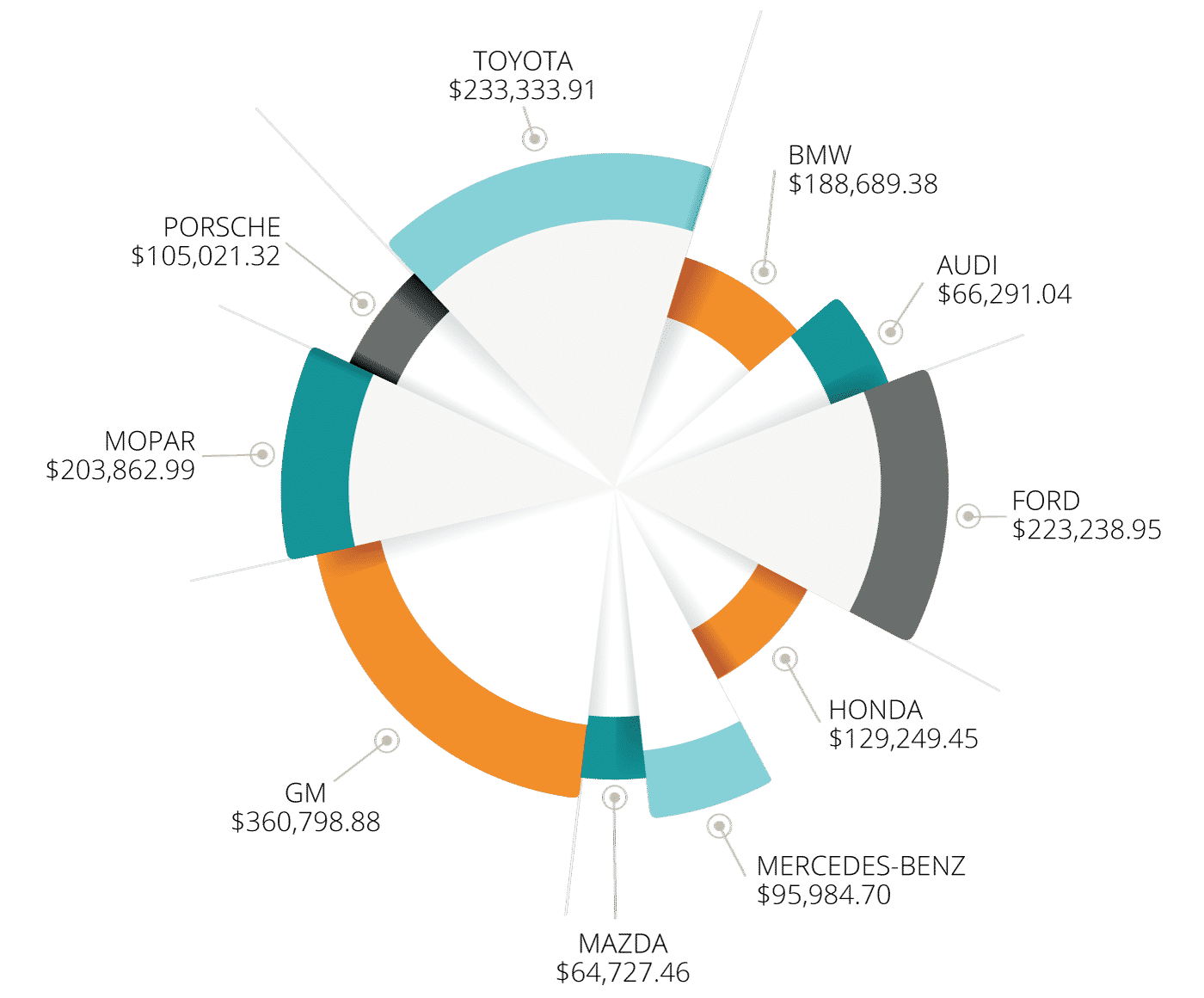 HOLIDAY SALES GROWTH BY SALES CHANNEL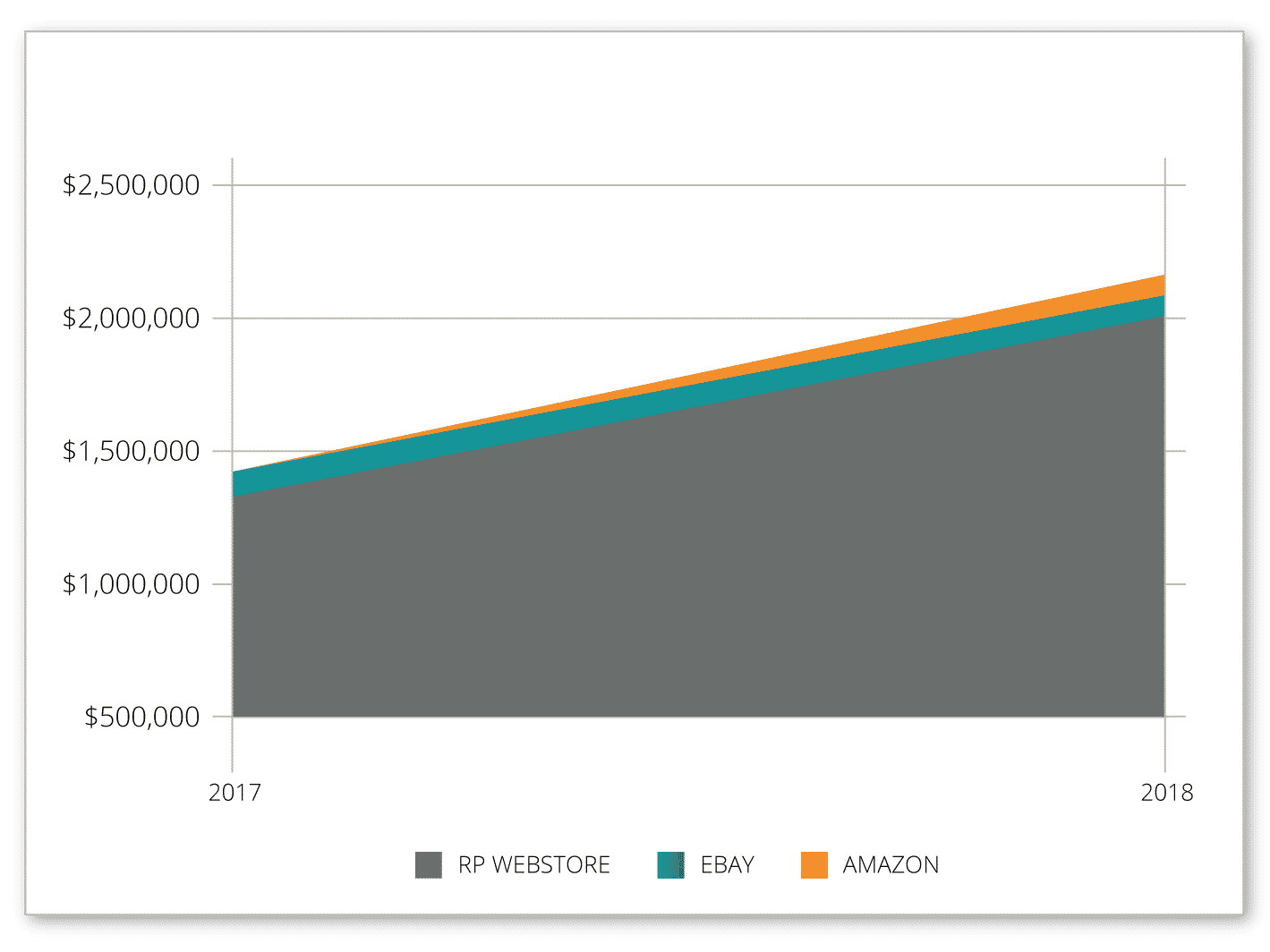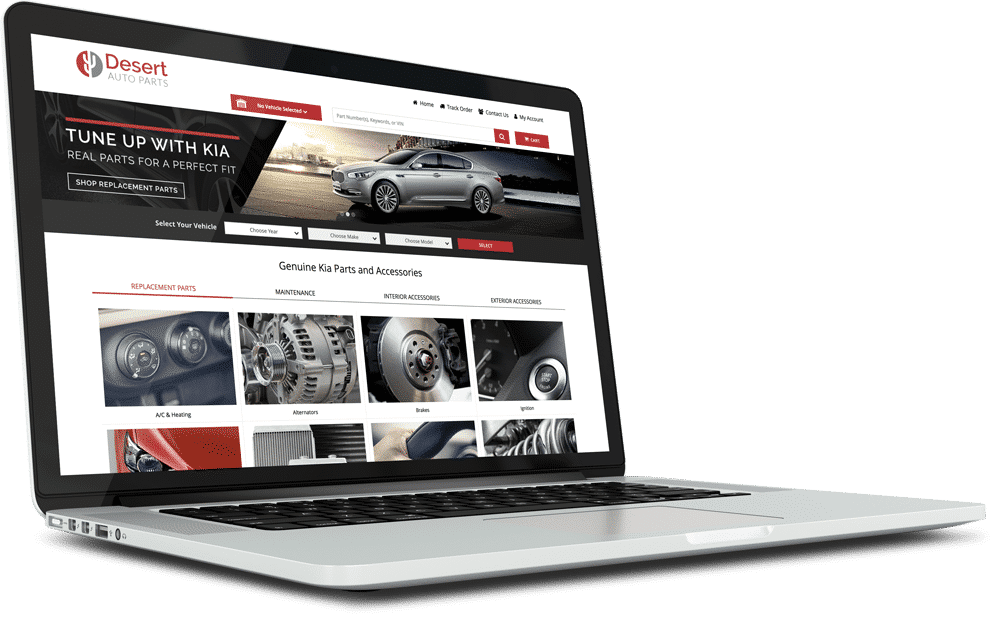 Ready to drive more revenue than ever with Parts Department sales? Request a demo today to find out how RevolutionParts can do that for you.