Auto parts holiday shopping season is off to a great start for new car dealerships using RevolutionParts to reach online buyers! During Black Friday weekend, stretching through Cyber Monday, RevolutionParts customer webstores generated 1,000,372 unique visitors and sold more than $4.41 million in OEM parts and accessories, a 20% increase over 2018.
Cyber Week 2019 GMV Increase YoY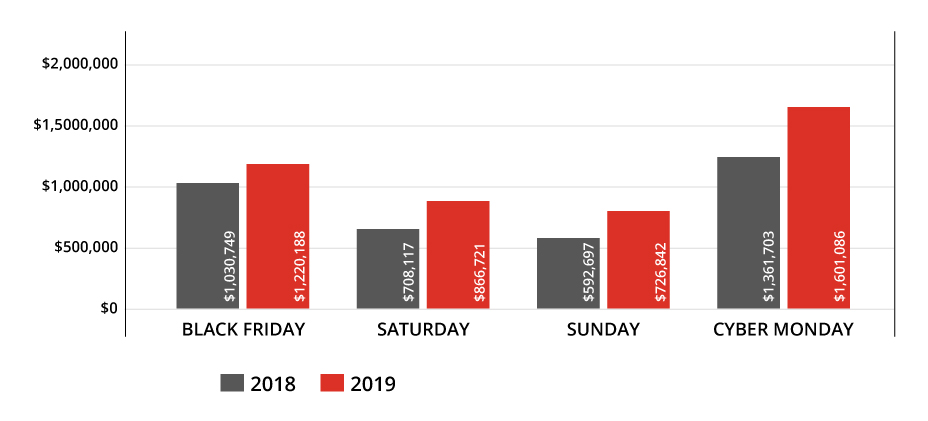 Black Friday Sales: $1,220,188 (18.38% increase)

Saturday: $866,721 (

22.39

% increase)

Sunday: $726,842 (

22.63

% increase)

Cyber Monday Sales: $1,601,086 (17.57% increase)
All major US brands saw an increase in sales over 2018. The top-selling brands were: 
GM

– $674,311 (73% increase)

Toyota –

$583,946 (55% increase)

Mopar

– $499,254 (144% increase)

Ford

– $476,584 (113% increase)

BMW

– $333,751 (77% increase)
Cyber Week 2019 GMV Increase YoY of Top Selling Brands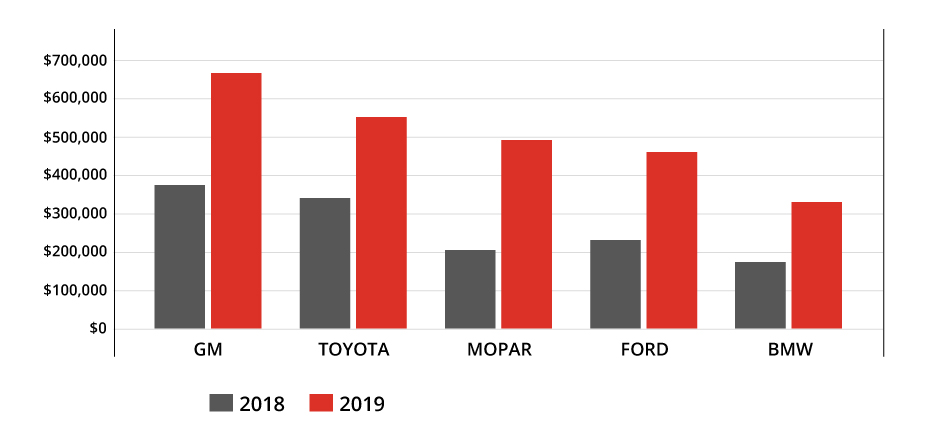 Sales attributed to mobile devices accounted for more than one-third of sales (clocking in at 37.56%), showing the importance of targeting active parts buyers on the road. 
Cyber Week 2019 GMV by Order Source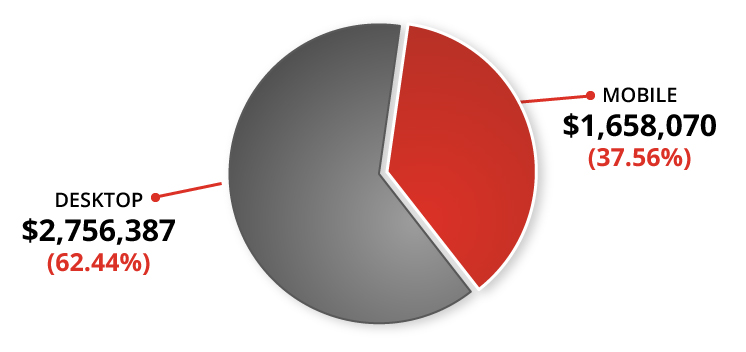 Of the $4,414,457 sold through RevolutionParts over Cyber Week 2019, 85% accounted for parts, 15% for accessories. The top-selling parts categories during the holiday weekend were Wheels, Floor Mats, Headlights, and Door Mirrors.
Cyber Week 2019 GMV by Product Type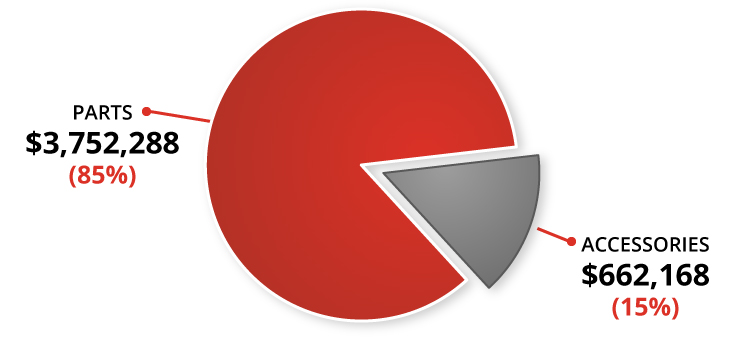 Among the selling channels used by RevolutionParts customers, standalone webstores drove the strongest revenue gains but marketplaces such as eBay and Amazon also generated important contributions.
Cyber Week 2019 GMV by Sales Channel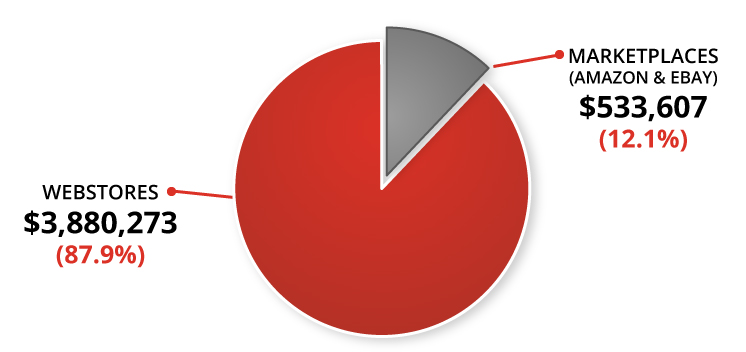 Online automotive parts and accessory retail is a $14 billion market in the United States. With the help of RevolutionParts, OEMs and new car dealerships continue to grow market share against aftermarket resellers that have historically dominated the digital retail space. As new car sales continue to slow, new car dealerships and OEMs can confidently partner with RevolutionParts to grab their share of growing online parts revenue.
Want to increase fixed ops revenue in 2020?
Request a RevolutionParts demo today at revolutionparts.com/demo
Stay Up-To-Date on Industry Topics
Fixed Ops trends, tips for growing online profits, and more